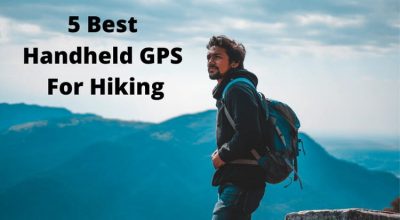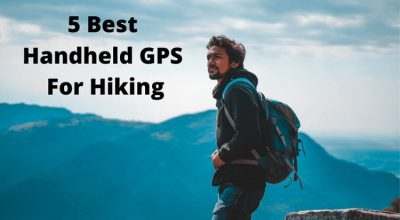 Hiking and exploring the great outdoors is great fun. Millions of people worldwide go hiking in the great outdoors. And why not? It's fantastic to get out and explore the countryside. The vast majority of hikers enjoy the scenery, have a great time and most importantly manage to get home safely. Unfortunately, however, several people also find themselves getting lost on the trail. Getting lost on the trail is no joke. Without trying to be an alarmist, it could potentially put your life in danger. To stay safe, you should plan and prepare appropriately for the trail. You can then begin to plan and explore some epic hikes on this fantastic planet of ours.
A handheld GPS can be an extremely valuable device for hikers. Along with a compass and a map, it's an essential bit of kit. It's a gadget that can provide you with your exact location. It can help you plan where you want to go and how to get there. And once you're trip is finished it will show you a recap of the route that you have taken. Pretty cool for such a small device, eh? And if you're interested in how a GPS system works check out our explanation here.
There are numerous handheld GPS devices available on the market, and that can make choosing the right one for you a daunting prospect. We have looked at tons of them in great detail to help you decide which GPS is right for you.
Here is our pick of the best handheld GPS for hiking devices for 2020.
| | | |
| --- | --- | --- |
| | | |
| | | |
| | | |
| | | |
| | | |
| | | |
| | | |
| | | |
| | | |
| | | |
---
Our 5 Best Handheld GPS for Hiking
Best Overall – Garmin GPS Map 66i
The Garmin GPSMap 66i is Garmin's top of the range handheld GPS and satellite communicator. It is undoubtedly their all-singing and all-dancing device. As you'd expect it comes fully loaded with a ton of features.
The quality of the color 3″ inch screen is excellent, and the display is easy to read even in bright sunlight. Heck, Garmin also claims that you can use this unit while wearing a pair of night-vision goggles!
This GPS is designed to withstand any weather conditions that you may encounter on the trail. It's a sturdy little unit that can cope admirably with the rough and tumble of the great outdoors. It'll survive being dropped, submerged in water or stood upon by a pair of walking boots as heavy as mine. As a button-operated GPS, you can operate this device while still wearing your gloves. The downside of this, however, is that scrolling through the menu options isn't quite as slick as it is with touchscreen devices.
Product
Deals
Photos
Last reviews
The device comes preloaded with TopoActive maps, and this enables you to view the surrounding terrain in great detail. You can identify the contours, the elevations and any interesting geographical points with ease. You also have the option to use Birdseye Satellite imagery that allows you to zoom in on the detail up ahead and perhaps identify those hard to find trails. The quality of these images, however, still lag behind what you can obtain from Google Maps. This downside is, however, alleviated by the fact that you can download these images directly onto the device.
The Garmin 66i is extremely accurate thanks to its utilisation of the GPS, Glonass and Galileo satellite systems. In theory, this means that you should be able to get a lock onto your position quicker and most importantly, more accurately than a device only using two of the satellite systems.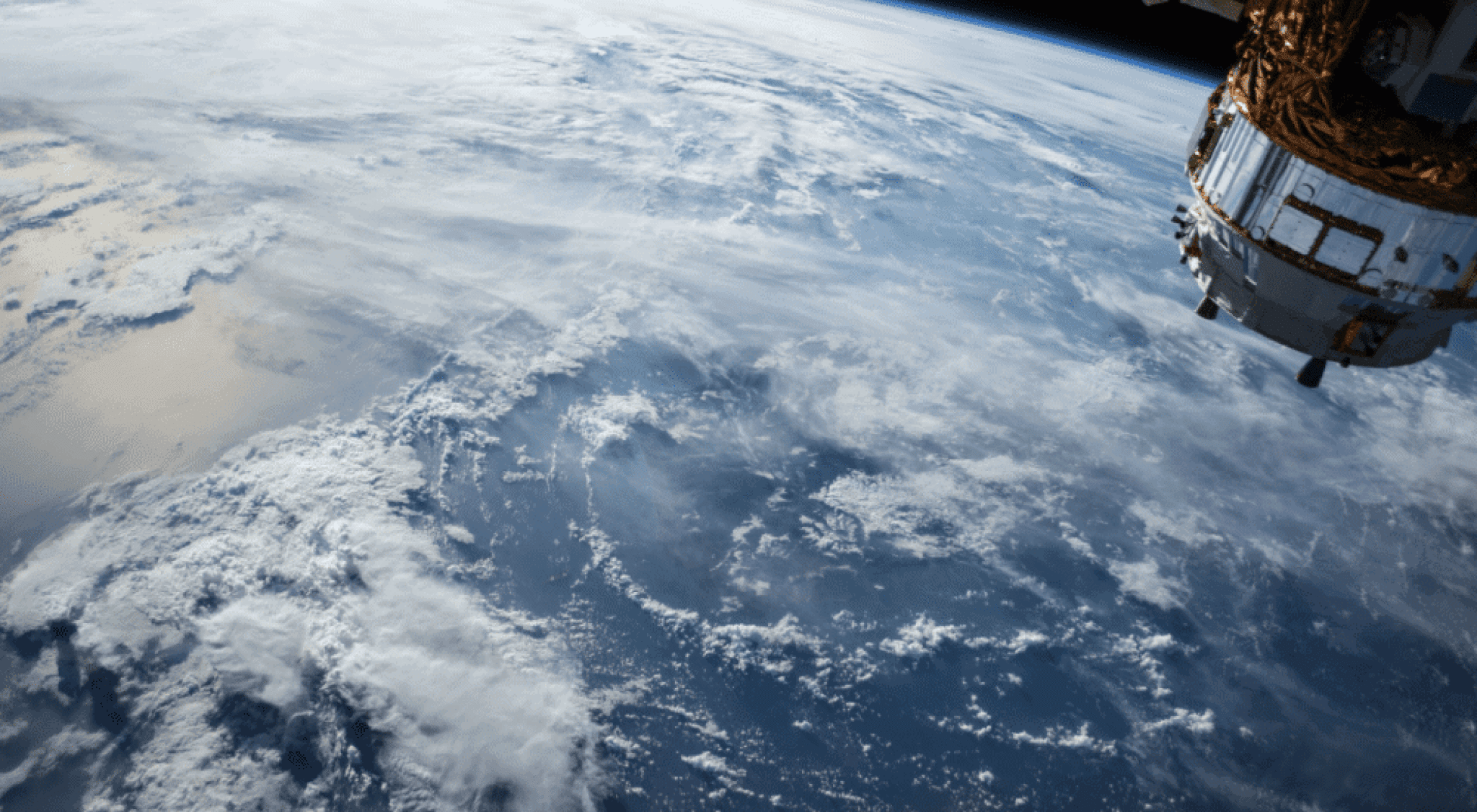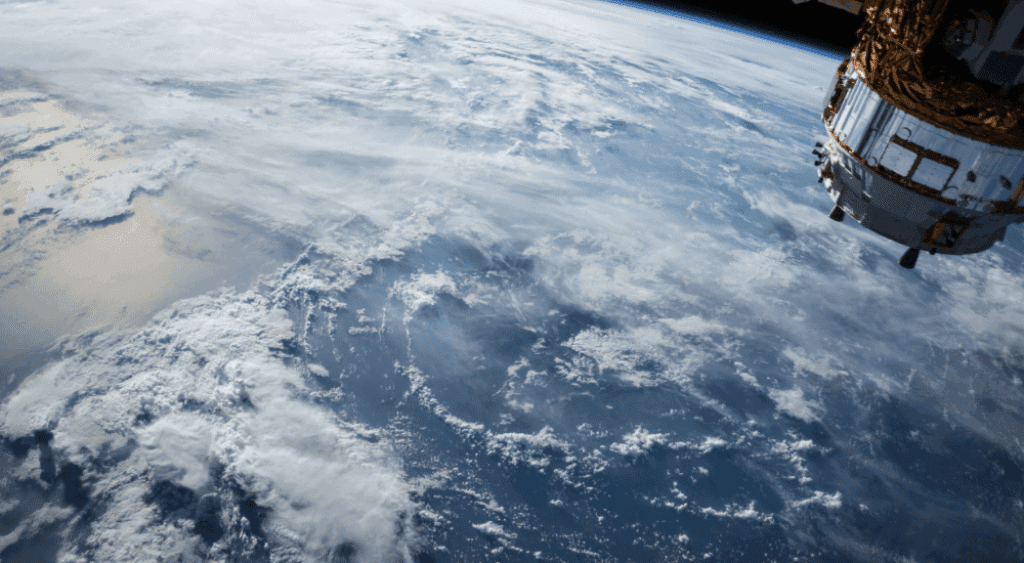 This GPS is also a satellite communicator which means that you can keep in touch with your family, friends or fellow explorers. You can send and receive text messages, ping your location and share your progress even if you are out of cellular range. This option is great for keeping people up to date and letting them know that you are safe. You will, however, require an active satellite subscription to use the inReach communication features. The pricing plans are relatively reasonable for the peace of mind that they provide. If you are heading out on an expedition, then it's a comfort to know that the satellite communication covers 100% of our planet.
Who Should Buy It?
If you are planning an expedition, then it's a no brainer – this is the device for you. You get a fully loaded GPS device with inReach satellite communication technology.
Is it the best handheld GPS for everyone? In all honesty, probably not as it's expensive and the weekend rambler won't use most of the features. If on the other hand you have the budget and want a top of the range GPS, one that will provide many years of excellent service then look no further.
Pros
Premium GPS
Satellite Communicator 
Professional navigation
Excellent display
Excellent storage
Weather updates
Location sharing
Cons
Expensive
Clunky Interface
Birdseye Images
---
Best Budget GPS – Garmin eTrex 10
This Garmin eTrex 10 is an entry-level device that is great for anybody looking for a budget-friendly option. It's by far the cheapest GPS on our recommended list, but that doesn't mean that it's a poor choice. It doesn't come with all the fancy features that you'd expect to find on the pricier models, but everything it does, it does it well.
So then, what exactly do you get with this device? Well, you get a small 2.2″ monochrome display housed in a sturdy and light waterproof casing. You can bring it anywhere, and dust, water and heat shouldn't cause any issues. The interface isn't the prettiest, but it's straightforward and easy to use. You navigate through the onscreen options using a combination of the buttons on the side and the small joystick placed on the upper right-hand side of the screen. Trust me; it won't take you long to get the hang of using this GPS as the layout of the options is pretty user-friendly.
There is the option to set and choose your profiles, e.g. automotive, Geocaching or recreational amongst others. You can check the progress of the number of satellites you are locking onto in a similar manner that I do with my Garmin Forerunner watch. As it uses both the GPS and Glonass satellite systems, you should quite handily get a fix onto your location. Another great option is the ability to personalise your dashboard to display the information you want to see. Perhaps you want to know the speed you are travelling, the distance to your next waypoint, your elevation or the direction that you are going. Either way, you can configure the screen to show you these type of details.
Product
Deals
Photos
Last reviews
The
eTrex 10
makes a great choice in handheld navigation for the budget savvy outdoor enthusiast. This eTrex model is equipped with a high-sensitivity GPS receiver, a 2.2-inch monochrome display, and ...

amazon.com

amazon.com
In stock
Last price update: 2020-07-17 19:13:43
I'm a simple guy, with simple desires. One is to not get lost while out in the thick of it. Been there, done that, don't recommend it.I'm also not looking to spend a lot on helping to prevent that situation again, so I did a quick search and came up with this unit. It doesn't do a lot and I don't need it to. Mark the camp, go for a hike, peace of mind that camp is "over there". See something cool, mark that too, find that cool thing again in the future.It does other things, mimics my trail, but I haven't fully played around with everything. I only care about that one thing and it does that one thing well.
June 12, 2018
I have used this across the United States for a little over a year. First off, I would say it would be completely irresponsible to try to navigate only using this device on its own. I carry this as a supplement to a paper map. I mainly use it to for its trip computer capabilities, in that it tells me my speed and distance traveled which is valuable in predicting timing of arrival and helps with navigating via map. I use the waypoint function as a back-tracking route in case of emergency but thankfully I haven't actually had to backtrack out.I think Garmin is a company that does not support their customers after the purchase. I read a lot of reviews before purchasing and people all over the web can't seem to figure this GPS out. The user manual you receive with it, tells you how to put batteries in it but provides no in-depth description of the functions provided by the device.While this is supposed to be an entry level GPS, I think most entry level customers will find it confusing and not helpful on the trail. I will continue to carry it until it breaks, but I am not that impressed and knowing what it provides I wouldn't recommend it unless you just plan to use the trip computer and some primitive waypoint features. At its current price, I just don't see any really value in what it provides. I certainly won't be in the market for another Garmin product for a while.
May 25, 2018
Really love this for outdoor activities!How I most often use it: after the initial setup when I arrive at the trailhead/parking lot (or the bike path etc) I turn it on, clear current track, reset the trip odometer, then add a waypoint and that's it. Since I have it set to automatically record tracks there's nothing for me to do until I get to the end of the trail. At which point I then save the track and then use the backtrack feature to guide me back to the car/trail head.This comes with a *very very* basic world map with only major cities (Los Angeles, San Diego etc) as landmarks so don't expect street names or shops, banks, gas stations, restaurants etc. But great for backpacking, hiking, biking and even as a backup for wheeling/offroading (though I use a tablet based GPS for that).
September 3, 2018
In my opinion, the best thing about this little unit is the ability to go paperless Geocaching. You can transfer your GPX files directly from your computer to the Garmin eTrex 10 and start Geocaching. Once you have uploaded the GPX files, you will be able to read the descriptions and those all-important hints and begin Geocaching without delay.
The only real drawback with the Garmin eTrex 10 is the lack of mapping. It only comes with a rudimentary basecamp, and that means you will only see major cities or large towns. However, you do have the ability to save different waypoints, and as long as your journey is planned before you leave, this GPS will get you there and get you home.
Who Should Buy It?
The Garmin eTrex 10 is your budget-friendly best handheld GPS for hiking option. There are no frills with this device, but it is easy and straightforward to use. The black and white screen won't win any prizes, but it displays all the information you need in an easy to read format.
If you're looking for a budget GPS for Geocaching, then this is certainly worthy of consideration. It doesn't come with mapping, but it is a robust and waterproof unit with a rather impressive 25 hours battery life from a couple of AA batteries.
Pros
Great Value
Easy to read display
Robust and waterproof
Accurate GPS fix
Excellent for geocaching
Cons
Limited functionality
Lack of mapping
Monochrome display
---
Best Touchscreen GPS – Garmin Oregon 700
The Garmin Oregon 700 is a straightforward and easy to use touchscreen-enabled GPS. It's the most reasonably priced device in the Oregon range as it does not include a camera like its more expensive sibling the Garmin Oregon 750.
It comes with a 3″ color sunlight-readable touchscreen that's possible to use in either portrait or landscape mode. In appearance, it looks and feels somewhat like a chunky smartphone, and to be fair; there's nothing wrong with that. You want your GPS to be more robust than the phone you carry in your pocket. It needs to be able to withstand a few knocks without breaking into pieces. Thankfully the Garmin Oregon 700 can do just that, and it comes with a carabiner clip that you can use to attach it to your bag or your belt. This serves a couple of purposes; it makes it easy to access the device but also ensures that you get optimum reception from the GPS and Glonass systems. Garmin has redesigned the antenna on this device which should also provide better reception performance.
Product
Photos
Last reviews
Oregon 700
is a rugged, versatile GPS and GLONASS handheld that puts more of the great outdoors at your fingertips, thanks to a redesigned antenna for better satellite reception in those challenging, ...
Available:
In stock
I've used Garmins in my cars and on my hikes for many years. Most recently I had an Oregon 450 that died after 8 years and hundreds of hikes.The Oregon 700 is a fantastic piece of technology, but Garmin tried to make it all things to all people and made it incredibly difficult and non-intuitive for anyone to fully use. I'm not sure where to begin, but I'll give a few examples.The Owner's Manual is pitiful; it is very incomplete for such a complex device. Many terms (like "export") are never defined - to where does an exported track go? The 700 screen uses a multitude of icons, many of whose meanings are never explained - and they are not self-explanatory. The manual doesn't outline the procedure for starting, running, and stopping an activity. Instead it just describes the multitude of features available on the device. It very rarely explains why or how you would use a feature. And the online Garmin tutorial videos are just sales videos with almost no useful explanations. Fortunately, there are non-Garmin websites with useful information, but finding and using them is very time consuming.Garmin claims a 16-hour battery life. I'm an electrical engineer, so I measured the battery currents in many of the 700's operating modes. Based upon those measurements, high capacity battery capabilities, and my hiking experience, 8 to 10 hours is a more reliable time limit, even using the 700's battery saving features.Garmin sells some maps for their GPS's; those maps are considered pretty poor, limited, and outrageously priced. But many better maps are available free from various online sources. Those have become widely used in recent years. Those maps are normally downloaded and installed into Garmin's BaseCamp software, which can transfer them to the GPS devices. I recently tried to install an Arizona topo map onto the 700, but it repeatedly failed. An online search revealed that a recent Garmin upgrade to BaseCamp causes the installation to fail. Was that intentional - who knows? The maps can again be downloaded if you revert to an earlier version of BaseCamp. I have not yet decided if I will do that.After many hours of studying non-Garmin websites and simply trying things to see what works, I have learned to use the 700 for hiking. So, I'll keep it, but when it dies I'm going to look seriously at other brands before Garmin. That company has become too self-impressed, arrogant, and unresponsive to customers.
December 29, 2018
At the moment, I cannot recommend the Garmin Oregon 700. I will admit that I have only tested it on one recent excursion, and that I am still working my way through its many configuration menus, but my main disappointment has to do with marking waypoints. If future software updates address my issues, I will update this review.I purchased this Oregon 700 to replace an eTrex30 stolen from me. I figured that I would use my misfortune to improve my GPS situation. After using the Oregon 700 on an outing this last Saturday, I am wishing I had stuck with the eTrex30 because of the ease of marking waypoints on that device.I think we can all agree that the most important feature of any GPS is the ability to determine and record one's position with accuracy. The Garmin Oregon 700 fails to meet my requirements in this regard. Allow me to explain.I use my GPS primarily for walking World War Two battlefields in France and logging possible fighting positions that I and my colleagues find. When we find a position, we stand in it and record its location. With my eTrex30, I set it to Map view while I was out and about. To mark a position, I pressed the joystick to bring up the waypoint marking dialog box. I was presented with a standard waypoint name (a three digit number), and, with a further press of the joystick, I could save the position as a waypoint.With the Oregon 700 using the new (non-Classic) menu system, I put the device in Hiking mode during my outings and have it show the map view. To set a waypoint, I press the On/Off/Multi-purpose button to activate the screen. Then I touch the Waypoint icon in the upper left corner of the Map screen (the one showing a central point and arrows in all four cardinal directions), after which I touch the icon on the map showing my current location. A pin appears marking where the waypoint will be placed.And this is where the inaccuracy comes in. I find it ironic that I purchased an Oregon 700 because I thought that a device more modern than my (six-or-more-year-old) eTrex30 would provide better accuracy. Yet, whereas the eTrex30 would place the waypoint exactly where it showed I was at that exact moment, the Oregon 700 requires me to touch the screen to indicate where I want the waypoint. My finger tip was never so pointy, and over the years, the tip of my finger has gotten larger, so I experienced initial distance errors in the placement of the waypoint anywhere between 3 and 10 meters when zoomed in to the maximum (errors are larger when not zoomed in). Subsequent efforts to fat finger the pointer pin closer to my actual location often end up just making the error worse. I struggled with moving the pin with my finger to get it as close as I could and then pressed the little flag icon to save the waypoint. UPDATE: If you use the waypoint icon from the main screen in Classic mode, it will mark a waypoint at the point you are at. It will also assign it a three-digit name, which you can change by touching on the name and then entering an alternate label using the keyboard that comes up.Whereupon, I was presented with several options for a name for my waypoint. With the eTrex30, I could use default naming convention (a three-digit number) or I could use the joystick to navigate a keyboard and type out a meaningful name. With the Oregon 700, I had the options of "Coniferous Forest," and "Land." Thinking this couldn't be it, I tapped on the waypoint label. Nope, no chance to change the name to something meaningful. I now have several waypoints with such meaningless names, and I will have to use Basecamp or something else to change them. That's additional, unnecessary processing for something that should be so simple. (If you'll allow me a tangential question, why do I have Garmin Basecamp, Garmin Express, Garmin MapInstall, Garmin MapManager, Garmin RoadTrip, and Garmin WebUpdater on my machine? Can't they write just one program that does it all?) UPDATE: I have discovered that it is, in fact, possible to change the name of a waypoint to something useful, but you have to first save the waypoint. Once you've saved it and you are on the screen that immediately follows the save, there is a pencil icon in the lower right of the screen. You can tap this to bring up an editing screen.These problems are not uncorrectable. If Garmin would simply change the software to place an initial pin at the current location and allow the user to confirm that location by pressing the flag icon, much of my dissatisfaction would be allayed. An added bonus would be if they programmed in the ability to set a meaningful default waypoint name, such as [yyyymmdd]_nnn, where yyyy is the four-digit year, mm the two digit month, dd the two-digit day, and nnn a three digit identifier assigned sequentially. Other users may have other ideas as to what is a meaningful default name, and they should be enabled to set those as well. There are any number of software applications that permit default naming schemes, so Garmin software engineers should be able to find code examples in a number of open source applications.My dissatisfaction, however, is not just with the device itself. I considered the possibility that I just needed to be more familiar with my device, so I consulted Garmin's user forums. Except, there are no user forums for the Oregon 700. In fact, Garmin has no user forums for its outdoor devices at all. Their user forums concentrate on their Health & Fitness, Running, Cycling, and Golf applications and devices, and there are no forums for their Outdoor devices, such as the eTrex, Dakota, or Oregon series devices. One could get the impression from that that outdoor devices no longer play a significant role in Garmin's market offerings, further lessening the attractiveness of Garmin devices generally. Why buy a device that the company itself ignores or that may soon be orphaned?I was mostly satisfied with my Garmin eTrex30, and that is what caused me to look exclusively at other Garmin devices when seeking a replacement. I realize my error now, and as I work with this device, I will seek work-arounds for my dissatisfactions while keeping my eyes open for a suitable replacement.
July 3, 2017
This is great. Learning how to use it presents a small challenge but much of it is intuitive. I use it 95 percent for hiking and for that it works just fine. I did have the experience of it culling when I first used it. After I exported the info to the computer and phone I had to remove a battery and replace it in order to clear it. However that was seemingly solved by using NIMH rechargeable batterys.The first time I used it I placed it on stop for the drive home and it tracked all the way to my house, Now I cut the entire device off and turn it on when I am ready to sync. So far, no problems with that anymore. The unit turns to a black background with white lettering when the sun sets, but reverses during daylight.It has a great feel to it and the touch screen works well, but living in AZ we don't have a lot of real cold weather so I have not used it with gloves.The one thing I would change is the way it hooks onto the backpack. It has a carabiner clip that fits over the back opening but the clip makes it dangle at an awkward angle and it is a bit cumbersome. However that does not detract from performance.I would buy this again and look forward to when I know all of its operation.
January 10, 2018
Some of the additional features will require you to pair the GPS with your smartphone for them to work. Doing so will enable you to receive weather updates which have some pretty cool moving radar overlays. A smartphone connection can also provide you with access to live Geocaching functions. With this, there's no need to print off your planned geocaches in advance as you will be able to search for them on the fly. Going paperless is good for the environment but let's be honest; it also makes life so much easier.
The connectivity with your smartphone also means that you can receive emails, text messages or other alerts directly on the screen of the GPS. It's a useful feature as it means you won't be having to pull your phone out of your pocket every time it beeps with a notification.
The interface of the Garmin Oregon 700 is easy to read and easy to use. The use of the touchscreen makes everything that little more intuitive than the button-operated devices. Once you switch on the device, you can choose your profile for the activity you will be doing – hiking, cycling, kayaking or climbing etc. Once you are on the move, you can use a swipe of your finger to access some relevant information such as the distance you've travelled, your average speed, your altitude and your direction with the compass.
The navigation functions are excellent as they make keeping on the right route a cinch. Use the ABC (altimeter/barometer/compass) features to help keep you on point. The altimeter tells you how high you climbed or you still have to descend. The barometer keeps you informed of the weather pressure in the vicinity while the 3-axis compass provides you with your direction even if standing still. The TracBack is an additional feature that we really liked with the Oregon 700 as it provides you with the step by step instructions to your initial starting point using the same route that you came.
Who Should Consider This?
The Garmin Oregon 700 is an excellent device for those of you who enjoy exploring the trails on the weekend. It's also an excellent choice if you're interested in finding geocaches on the fly. It's easy and intuitive to use and having a touchscreen gives it an air of familiarity. It makes it feel like your using your smartphone in the outdoors. Like a smartphone, you also get storage expandability of 32gb using a Micro SD card – so plenty of room to add on additional maps in the future.
Pros
Touchscreen
Small, tough and light
Wireless connectivity
Plenty of features
Cons
Less responsive in rain
Not glove-friendly
---
Best For Geocaching – Garmin eTrex 32x
The great thing about Geocaching is that you don't need an expensive GPS to get started. The Garmin eTrex 32x is proof of that as it's a compact and rugged device that does its job of navigating rather well.
It comes with a 2.2″ color screen that remains clear in bright sunlight. The device has a black plastic covering that makes it easy to hold and ensures that it's waterproof.
If you're familiar with the eTrex range, then you'll know that they use a joystick (located on the top right-hand side of the screen) to scroll through the menu functions. The buttons located on the side of the device are reassuringly firm to operate. A button-operated device means that you can easily manage this GPS in challenging weather conditions. The rain won't impact its responsiveness as it tends to do with touchscreen-enabled units. You will also be able to use it and keep your winter gloves on in the cold weather.
The interface itself is well laid out and easy to navigate; however, it does feel somewhat dated in its design. Perhaps I am being unfairly critical and comparing it to the interface of my smartphone. The most important element though is that the interface works as it should and doesn't cause any issues.
Product
Photos
Last reviews
Explore with confidence with Terex 32x, a rugged GPS handheld with preloaded maps and a 2.2" sunlight-readable color display. It comes with Topo Active mapping featuring routable roads and trails to ...
Available:
In stock
The unit itself is fine, my problem with it is false advertising, the unit says it has pre-loaded maps, and also has an extra 8GB for extra maps.The reason I purchased it was to add more maps and have the SD card slot for additional maps.Unfortunately what is not made clear is that the pre-loaded maps take up 92% of the 8GB storage leaving only the SD card slot.This is the reason I returned it.
November 7, 2019
I've been using an eTrex 10 with a paper map for about a year. When they announced the topoActive map with this I decided to give it a try. The additional features are great. The attached picture is a topoActive map. Putting the pointer over a street gives the street name. The distance and direction to the location are shown. Hitting select gives you data on that selected spot. This morning I made way points and a route from the map and walked it using the compass. Very accurate. T̶h̶e̶ ̶o̶n̶l̶y̶ ̶d̶e̶f̶i̶c̶i̶e̶n̶c̶y̶ ̶t̶h̶a̶t̶ ̶I̶ ̶c̶a̶n̶ ̶s̶e̶e̶ ̶i̶n̶ ̶t̶h̶e̶ ̶t̶o̶p̶o̶ ̶a̶c̶t̶i̶v̶e̶ ̶m̶a̶p̶s̶ ̶i̶s̶ ̶t̶h̶a̶t̶ ̶t̶h̶e̶y̶ ̶h̶a̶v̶e̶ ̶n̶o̶ ̶e̶l̶e̶v̶a̶t̶i̶o̶n̶ ̶c̶o̶n̶t̶o̶u̶r̶ ̶l̶i̶n̶e̶s̶ ̶s̶o̶ ̶i̶f̶ ̶y̶o̶u̶ ̶p̶l̶a̶n̶ ̶t̶o̶ ̶d̶o̶ ̶s̶o̶m̶e̶ ̶s̶e̶r̶i̶o̶u̶s̶ ̶m̶o̶u̶n̶t̶a̶i̶n̶e̶e̶r̶i̶n̶g̶ ̶w̶h̶e̶r̶e̶ ̶e̶l̶e̶v̶a̶t̶i̶o̶n̶ ̶i̶s̶ ̶p̶a̶r̶t̶ ̶o̶f̶ ̶y̶o̶u̶r̶ ̶p̶a̶t̶h̶f̶i̶n̶d̶i̶n̶g̶ ̶y̶o̶u̶ ̶m̶i̶g̶h̶t̶ ̶w̶a̶n̶t̶ ̶t̶o̶ ̶b̶u̶y̶ ̶t̶h̶e̶ ̶2̶4̶ ̶f̶u̶l̶l̶ ̶t̶o̶p̶o̶ ̶m̶a̶p̶ ̶f̶o̶r̶ ̶w̶h̶e̶r̶e̶ ̶y̶o̶u̶ ̶a̶r̶e̶ ̶g̶o̶i̶n̶g̶.̶ Correction, it does have elevation lines, see photo. At this point in my life I don't need that.I bought the North America automotive map and it works quite well with this. I used it this morning to navigate somewhere where I had a back way. The Garmin rerouted without protest. You can search for gas stations, truck stops, places to eat, hotels/motels and such with both the topo and road maps but the topo thinks you are a crow.Did I say that I really like this? I really do.
October 23, 2019
I just purchased about week ago, and I just tried few short hike with this eTrex22x. Since this is the my first GPS, it takes few days to figure it out. I was thinking over and over between two GPS for month. One is mainly for cycling, and another one is this eTrex22x which mainly for hiking. The another GPS for mainly cycling is about $100 more expensive and it has more large touches screen. Like a smart phone. Since I was looking for GPS for mainly hiking/bike tour, I choose this eTrex22x. My first impression was obviously small screen as compared to smartphones which we mostly use in daily life. But I think this design was good for grip in hand safely without dropping during the hike. And I feel comfortable and secure with gripping. And my favorite part are run by 2AA battery, so I don't need to worry about recharge like a smart phone. Just switch battery in the minute. And it run much longer hour than internal battery GPS system. And additional SD card for more memory. I didn't tried for bike tour yet, because I didn't get bike mount for eTrex22x yet.Also Garmin Base Camp for computer works fine,too.
May 20, 2020
The Garmin eTrex 32x is an excellent device for Geocaching. You can upload GPX files directly to the device which enable you to view the relevant information on the caches. The accuracy provided is spot on as it uses both the GPS and Glonass systems.
Confirming the location of your geocaches (longitude and latitude) with this is far more accessible and more reliable than using the smartphone. It cuts down on time spent wondering if you're searching in the correct area for those elusive caches. There is nothing more frustrating than standing in the forest searching, and the compass on the phone jumps from 93 metres to 12 metres in a couple of seconds. Thankfully this GPS removes that frustration as its far more accurate in pinpointing coordinates.
The Garmin eTrex 30x comes with 8 Gb of storage space. The preloaded Topo maps, however, use up most of this space. The solution, therefore, is to increase the storage by using a Micro SD card (up to 32gb). The memory card slot is found underneath the 2 x AA battery slots, so there's little danger of any damage caused by the elements. Garmin claims that you will get up to a non too shabby 25 hours from each set of batteries.
Pro Tip: Press and hold the joystick button to enter the waypoint marking screen – this is a tremendous little timesaver when you're on the trail.
It's worth noting that you can use this handheld GPS on a motorcycle or a boat. Garmin has various mounts available that will enable you to secure it to your vehicle. In our opinion, however, it's best used as a handheld GPS, and if you need a GPS for a motorcycle, then it may be worthwhile considering these devices.
What's the difference between the Garmin eTrex 22x and the 32x?
They are very similar devices. The only differences are that the 32x comes with a barometric altimeter, a tilt-compensated 3-axis compass and Ant+ connectivity. It's worth deciding if you require these additional features before spending a little extra on the 32x.
Who Should Consider This?
The Garmin eTrex 32x is an excellent GPS for navigating the trails, and it strikes the right balance between price, functionality, features and ease of use. It's an excellent device for Geocaching as it provides accurate coordinates, has an easy to read screen and its straightforward to use in any weather conditions.
Pros
Simple to use
Glove friendly
Preloaded Topo maps
Solid and tough device
Cons
Slower Processing Speed
Smaller screen
Dated interface
---
Best Communicator – Garmin inReach Explorer+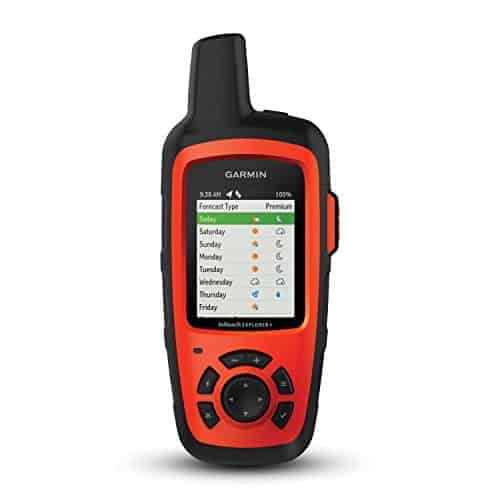 The Garmin inReach Explorer+ is first and foremost a device for off-grid communication. It can, however, also be used as a handheld GPS device. It certainly doesn't have the same navigational features as the Garmin 66i or the Oregon 700. Still, perhaps that slightly misses the point of this device as it is hands down the best satellite communicator available.
There are two versions of the Garmin inReach, the Explorer+ and the SE+. They are both mostly the same device except that the Explorer+ comes with topographic mapping and a barometric altimeter. And yes, as you'd expect, it is a little more expensive because of these additional features.
To use the inReach, and to send messages by satellite you are required to have an active subscription to access the Iridium satellite network. Take a look at the pricing structure below to see how the pricing structure works for different types of users. If you don't plan on heading out off-grid too often, then the pay as you go option will probably suffice for you. However, if you are a regular hiker into areas of little to no cellular reception, then an annual plan may well work out cheaper for you in the long run.
The ability to send text messages to anyone is the stand out feature of this device. It means that you can keep in touch with your family and let them know that you're ok. And if the worst happens and you are in an accident then you can make contact with the emergency services and provide them with your exact location.
The device itself looks remarkably similar to one of those smaller walkie talkies; with its rubber casing, compact screen and protruding antenna. The display isn't huge, with a colour screen size of 2.31″ but it is bright and easy to read. Underneath the display, six buttons surround a circular dial. This circular button reminds me of what we had on the joypads of the Sega Megadrive – younger readers may not remember the joy of these? A rubber flap protects then both the all-important SOS button and the charging USB port. Great for ensuring that you don't accidentally press the SOS button and set off an unintended call for help. It also keeps the dust and grime out of where you need to charge the device.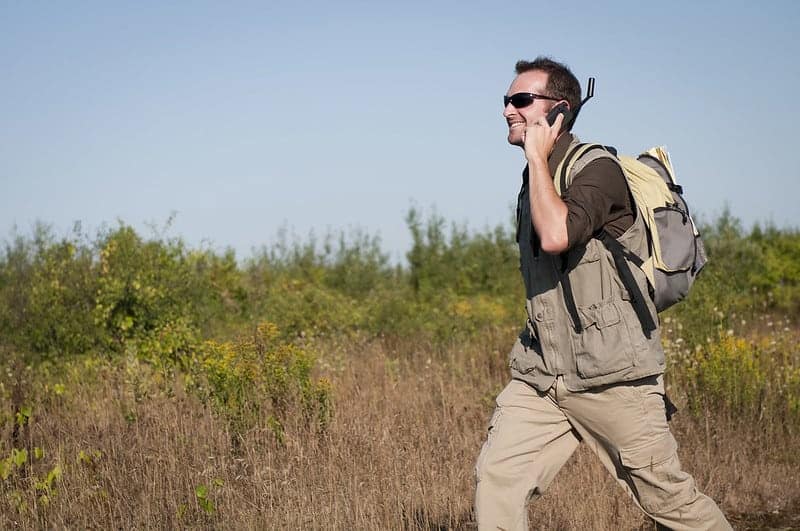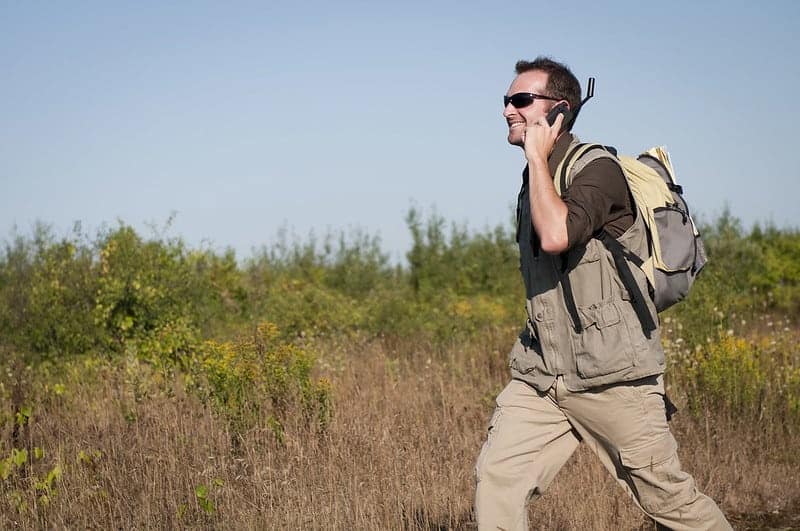 This device isn't the best navigational device on the market by any stretch of the imagination. Yes, you'll get the usual necessary information such as your trip distance, your altitude, the time you've been moving and your overall speed. You don't, however, have the same intuitive experience as with dedicated GPS units like the Garmin GpsMap 66i or the Oregon 700. These do a far better job as unlike the inReach they route you to your destination using tracks and trails. However, where the inReach beats all comers is with communication. It is undoubtedly one of the best Iridium satellite communicator available for the hiker who enjoys wandering off the beaten track.
Who Should Consider This?
If you are going to explore an area that has very little or no cellular coverage, then this is the device for you. It allows you to keep in contact with family and friends as you can share your location and provide them with text updates of your progress. There's little difference in price between the Garmin InReach Explorer+ and the SE+. We, therefore, recommend you plump for the Explorer+ as you will then have access to the maps and the digital compass.
Pros
Keep in touch easily
Topo maps
Digital compass
Weather reports
Cons
Dated interface
Navigation could be better
---
The Best Handheld Gps for Hiking Buying Guide
Choosing the right GPS can seem a daunting task, particularly given the vast number of devices on the market today. It can become even more difficult if you haven't used a handheld GPS previously. Thankfully, we have spent a lot of time testing and researching plenty of devices on your behalf. We have listed the main criteria below that should be considered in making your choice of GPS. Hopefully, this will help you understand the various features and what to look for when deciding which GPS is right for your hiking.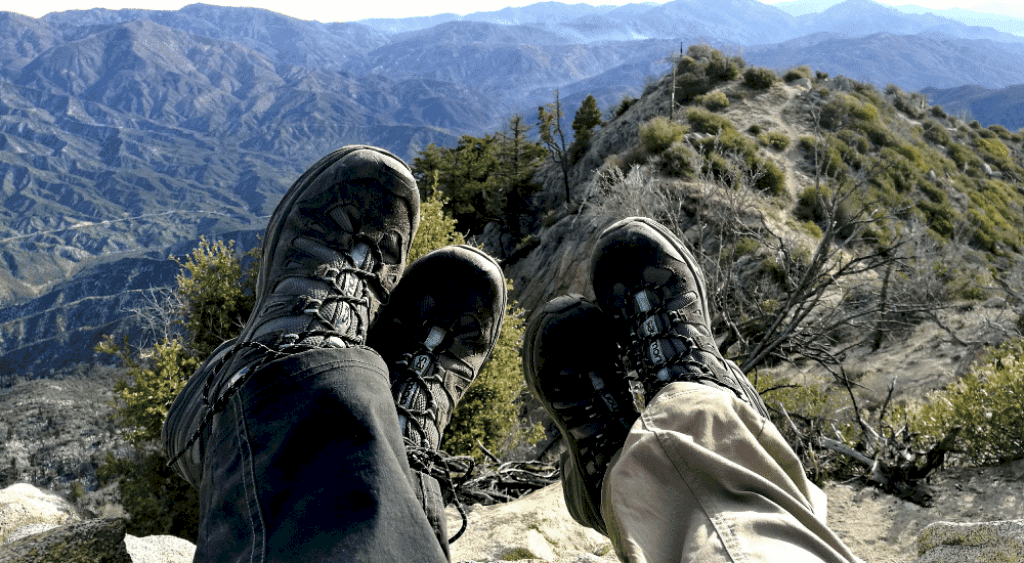 Display
Most devices come with a display of around 2.2″ to 3″ in size. Handheld GPS devices tend not to have massive screens. It needs to be portable as you will, after all, have to carry it with you on the trails. The most important feature of the display is that it has an anti-glare function. This means that the screen will remain readable even in bright sunlight.
It's also worth looking at the resolution of the display. As a rule of thumb, the higher the resolution then, the better the clarity and quality of the screen. As an example, the Garmin Montana 680t has a resolution of 272 x 480, while the Garmin GPSMap 65st has 160 x 240. If you were to compare the two devices side by side, then the additional clarity of the Montana is noticeable.
Consider
Screen Size, anti-glare readability, resolution
Dimensions
Most hikers carry a bag on their back when they are walking the trails. Having space in your bag to take a GPS does not mean, however, that you should buy the largest device possible. It's essential to choose a device that you can carry in your hand without too much discomfort as you walk.
The Garmin GPSMap 66i has dimensions of 6.2 x 16.3 x 3.5 cm, while the Garmin Montana 680st is 7.48 x 14.42 x 3.64 cm. There isn't much difference between these two devices or for that matter, the rest of the competition. Handheld GPS is just that, a device designed to be held in your hand as you walk along the trail.
A useful tip is to compare the dimensions of the GPS to your smartphone. This way, you will be able to accurately visualise how it will fit in your hand.
Consider
Before you buy compare the size with your smartphone
Battery
What type of batteries does the GPS take? And, more importantly, how long do they last before they need to be changed or recharged?
Typically these devices will provide around 16 hours battery life. This figure can vary depending upon how you use the GPS. Having the screen always fully illuminated means battery life will decrease faster. Check to see what the manufacturer recommends for extending the battery life. These suggestions may include minimising screen time, lowering the number of searches and only pinging your location less frequently.
Pro Tip: There are excellent solar-powered USB battery packs available that you can bring with you on a hike. These don't require a socket as they utilize the power of the sun to provide the juice.
Some GPS will have an internal rechargeable battery while others rely on standard (or rechargeable) batteries. As you cannot remove an internal battery, you will, therefore, have to make it last until you get home or use a battery charger on the trail. If you can remove the batteries, then you can just bring spare ones with you on the trip.
Consider
Battery Life and Battery Type
Sturdy
A handheld GPS is designed for the great outdoors. You'd expect it to receive a few knocks as it accompanies you on the trail. It should be sturdier than the smartphone in your pocket. Many devices provide a carabiner clip that enables you to attach the unit to your rucksack or onto your belt. Connecting it this way makes it easily accessible, but as you'd imagine, it does tend to swing about somewhat as you move. And if you're like me, then you're probably going to drop the darned thing a few times too. Yip, the GPS needs to be tough to withstand my heavyhandedness.
Additionally, you may want to increase the protection by adding a protective glass screen. This film will help prevent accidental scratching to the display. If you wish to take it a step further, then there are aftermarket silicone cases available that provide some extra body protection and grip.
Waterproof
Before purchasing a GPS, you should check the level of waterproof rating. Manufacturers of electronic devices can trumpet claims that their devices are weatherproof, dustproof and waterproof. All sounds wonderful, but how are these claims measured? Well, look for the Ingress Protection Rating, also known as the IP Rating. This rating tells us the level of protection a device has against water and solids.
To obtain an IP rating, the manufacturer must subject their device to a series of independent tests. These tests are designed to see how well the equipment stands up to liquids and other particles such as dust.
An IP rating will look something like this – IPX7. This rating means the following:
IP – IP Rating
X – No rating provided for dust protection
7 – The device can be submerged in water for 30 minutes to a depth of 1 meter.
Now you know how manufacturers display IP ratings; you'll be glad to know that all of the devices in our list have a score of IPX7.
Activity
What is your intended use? Why do you want a handheld GPS? Is it just to get you around the trails with little hassle or do you also need a satellite communicator?
You want the best handheld GPS currently on the market? Get the Garmin GPSMap 66i.
If you're planning on a geocaching weekend with the family, then an expensive top of the range device isn't necessary. Check out the Garmin eTrex 32x.
Are you planning a trip where there is no cellular coverage? Be safe and get the Garmin inReach Explorer+. You will then be able to keep in touch with family and friends and keep them updated with your progress.
Button or Touchscreen Operated
A touch screen operated machine is likely to have a better quality display. It will also be easier to zoom in and out of your position on the map. The downside, however, is that it will, be so much more challenging to operate in extremely cold or very wet weather.
A button-operated device, on the other hand, is likely to be clunkier to operate. You will have to manually scroll through the various menu options similarly to how you would on an older mobile phone. You will, however, be able to operate it in the extreme weather conditions as the button will always be responsive to you.
Mapping
Different units provide different levels of mapping. All mapping receivers will have a base map as standard, and this gives you the basic information. If you require more detailed maps, then look for a device with topographic maps for the specific region that you want to explore. Topographic mapping will provide you with far more detail, such as the contours and elevations of the area.
If you require Topographic mapping, then consider the Garmin GPSMap 66i. As you will have read above the Garmin inReach Explorer+ also includes topo maps but, do bear in mind that the navigational features aren't as powerful as it's primary focus is communication.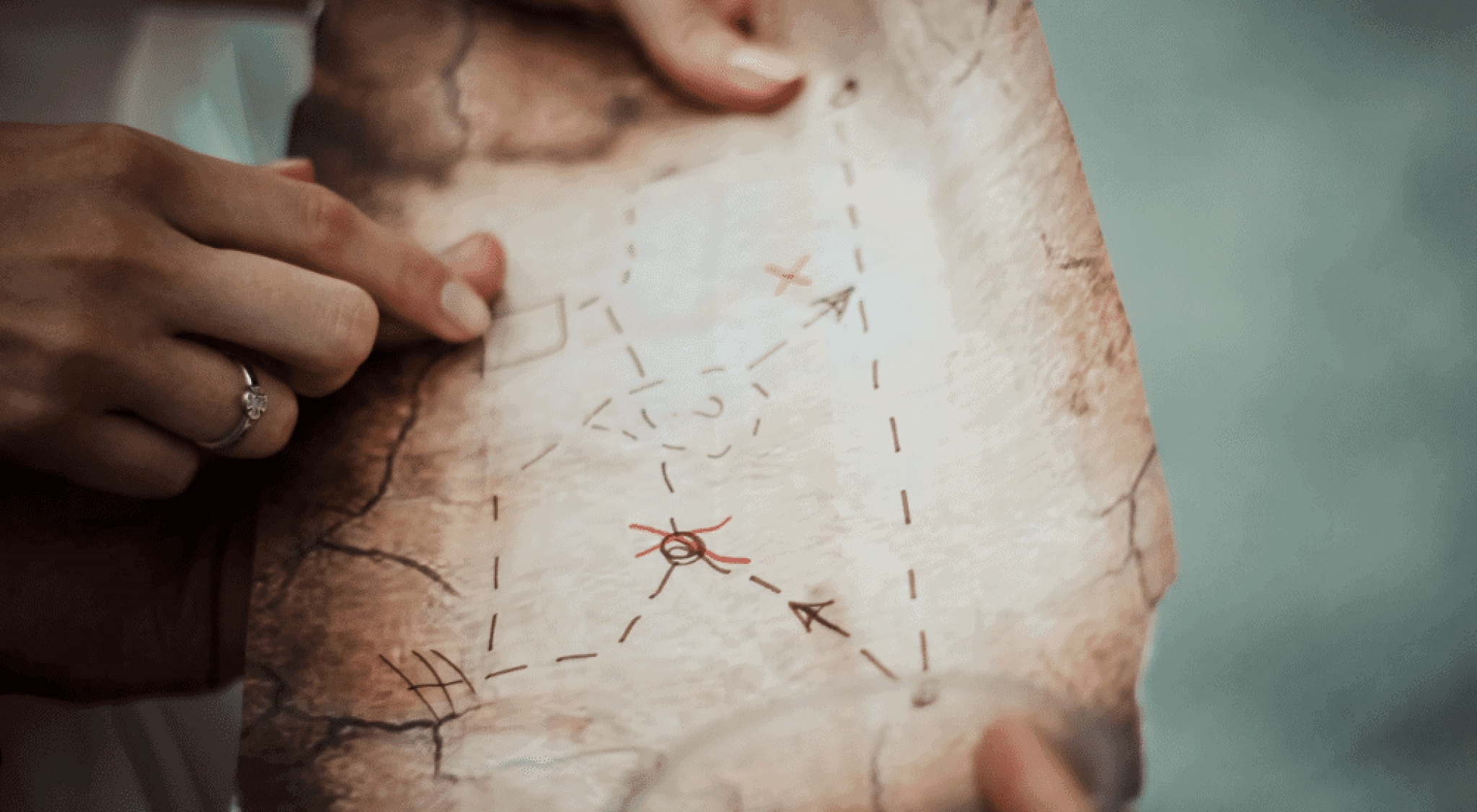 Waypoints and Routes
The more waypoints and routes that the device can store then the better. You'd be surprised at how quickly you will be storing them on the device.
Digital Compass
The best digital compass is a three-axis and tilt-compensated version. This means that the compass will work regardless of your movement, and therefore, you won't have to keep it still for it to do its job.
Barometric Altimeter
A barometric altimeter is a cool feature that enables you to check your altitude. The GPS calculates this by measuring the air pressure at your location. Once you get the hang of them, you can also use them as a guide for potential changes in the weather conditions such as an upcoming storm.
Memory
The more memory then, the more storage space you will have on the device. This storage provides you with the ability to load more maps, more GPX files, more geocaches etc. Some units also offer the option of additional storage with a Micro SD card.
Satellite Communication
If you are planning on heading off the grid, then the sensible thing to do is to have a satellite communicator. These enable you always to send text messages or location updates to loved ones. In other words, you will always be able to stay in touch, no matter where you may be in the world.
Product
Deals
Photos
Last reviews
Precise navigation meets global communication in the rugged GPSMAP 66I. The button-operated GPS handheld and satellite communicator (satellite subscription required) Comes preloaded with Garmin topo ...

amazon.co.uk
Last price update: 2020-07-17 19:06:19
So far I am really liking my Garmin GPSMap 66i. There is definitely a learning curve if you want to figure out everything this unit has to offer. The basics of planning a route and making tracks is pretty straight-forward. I would suggest that you take a week or so of playing with it close to home before taking it into the field.Like most GPS units, figuring it out "on the fly" can prove to be disappointing. Plan a route using the Basecamp app (free download from Garmin) and record some routes and mark some waypoints. You can do a lot right on the unit, but Basecamp greatly simplifies the process and makes it easier to visualize.And, of course, the reason you would want this unit is for the InReach capability of satellite communications. There is a learning curve to this also. I was able to start my subscription, set up the pre-set text communications, and test all of this without any calls or communications with Garmin or InReach. That being said, I spent quite a bit of time noodling around the Garmin/InReach sites, Google, and of course, the University of YouTube. I am not the brightest bulb in the closet, so it did take quite a few hours for me to put it all together. But, the info is definitely out there to get it done. When I tested it at home and in the field, the text messages came through pretty quickly (around a minute).Overall, I am impressed and am going to press on and figure all that this unit has to offer. Next, Geocaching.....
October 21, 2019
One of the best handheld GPS units available. Once you get it set up and learn it, it's a handy tool. I will caution you, early firmware versions are buggy, and Garmin still has a few bugs to squash, but all in all it's a decent unit. I had to return my first unit due to bugs, and would encourage anyone who has issues to do the same. My replacement has worked flawlessly. It's no iPhone, but It's very accurate, and acquires the sat signals quickly. Battery life seems to be decent, although I would say slightly under their 35 hour estimate. Figure to have a battery pack to charge this if you will be days away from power. The inreach portion was the main reason I got this. Sure, I could have bought an inreach mini, but this all in one is perfect. I can't imagine being out on an ATV stuck without help, now with the 66i you're always in reach.
August 21, 2019
Overall this is a great GPS/Sat Com device. Battery life is great! Userface could be better. Little on the expensive side. Make sure to pick up a screen protector before first use. The plastic screen scratches easily. Has great features and abilities! Would recommend!
December 31, 2019
To use this system and the Iridium network of 66 satellites, you will require an active subscription. There are several pricing structures available, including a pay as you go option. In a nutshell its a pretty reasonable price for peace of mind. Do bear in mind, however, that if you don't have an active subscription in place, then you won't be able to send and receive messages. Should the worst happen and you are in an accident then you will be able to make contact with the authorities and get help. I suppose this is one of those options that you pay for and always hope you will never really need. It might; however, one day, just save your life or at the very least let them know that you'll be late home for dinner!
Wireless Connectivity
A wireless device can make your GPS experience much more pleasurable and much more manageable. Not needing cables to connect to the computer makes life far more straightforward. The ability to transfer information between devices and then update the software wirelessly is such a time saver. In short, wireless connectivity is a super useful function as it makes life a lot easier, but, it's not a deal-breaker if you don't have it.
Geocaching
Are you planning on using the GPS for Geocaching? All GPS devices should be able to point you towards a set of coordinates and the location of a geocache. Some GPS units come preloaded with thousands of geocaches; some will allow you to upload GPX files while others will access Geocaching live. Check out our recommendations above to suit your geocaching budget.
Interface
The interface on many GPS devices can seem both clunky and dated, particularly when compared to your smartphone. They are not units that are as intuitive or as slick to use as your phones. They are, however super functional and will get the job done for you in all weather conditions.
Pricing
The premium models generally have lots of features, but this usually comes with a premium price tag to match. Our advice is to think carefully about the features you want and choose a device that fits your needs. Don't just buy the newest and most expensive machine on the market. There is plenty of reasonably priced GPS available that could very well do the job for you. Our comparison table at the very top of this article should provide you with a summary of the different features available.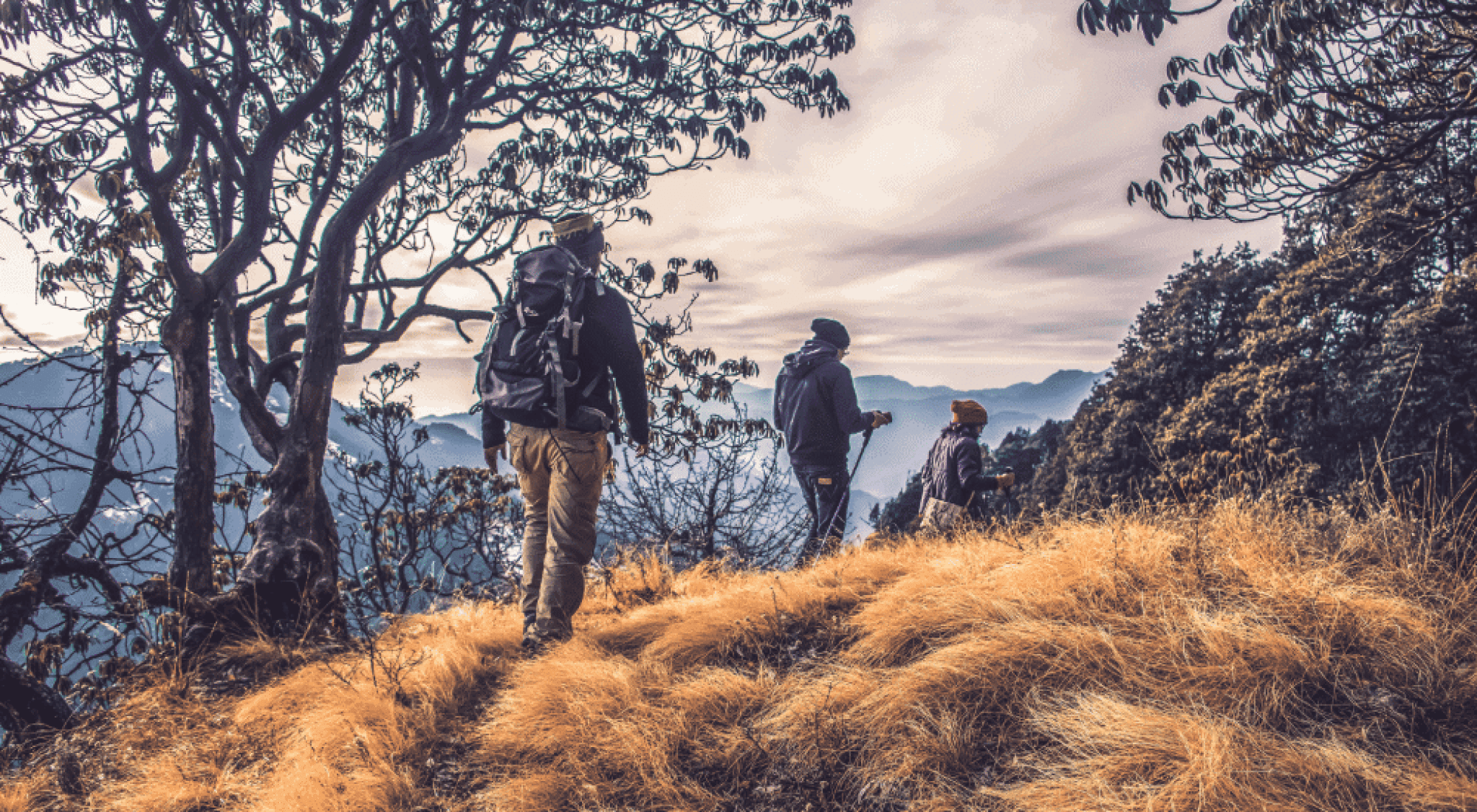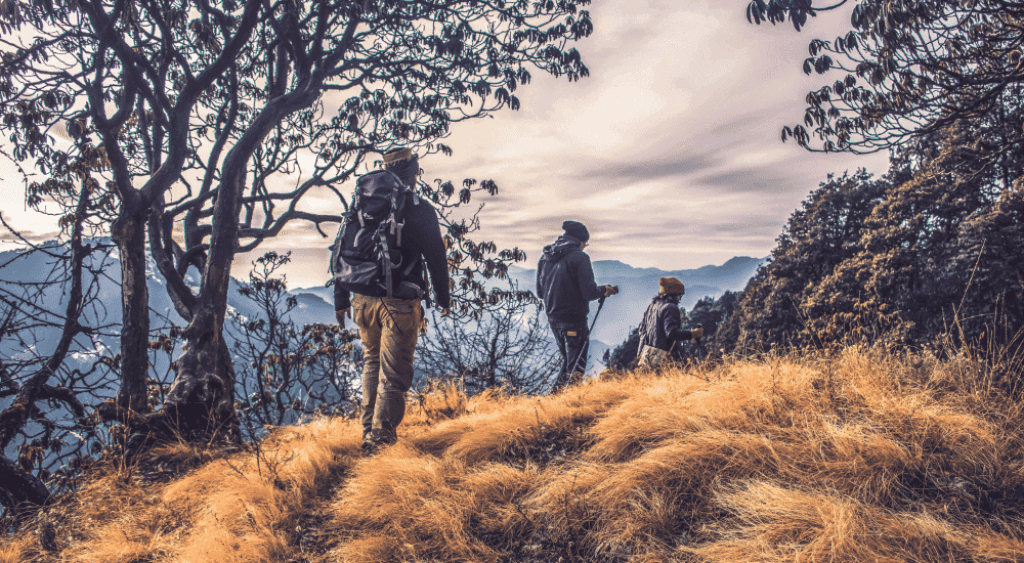 FAQs.
We regularly receive several questions about handheld GPS devices. If we feel that the reply will benefit our other readers, then we will publish both the question and the answers below. Hopefully, you will find them useful.
Is a touch screen or button-operated GPS best?
In all honesty, they both have their advantages and disadvantages. Ultimately, the choice comes down to both your requirements and your personal preferences. A touchscreen GPS is more familiar to most people. It can be more intuitive to use as it mimics how you'd use your smartphone. You can scroll and zoom the display by tapping and pinching the screen. With a touchscreen, the quality of the display is generally of a higher quality. The flip side, however, is that it tends to drain your battery faster. A touchscreen may also be less responsive if its raining or you're wearing gloves because of the cold weather. Button-operated GPS devices, on the other hand, can feel clunkier and less intuitive to operate. The benefit, however, is that they tend to work far better in extreme weather conditions. It's far easier to use them while wearing your winter gloves and the device remains responsive even if the display is wet. In our experience, button-operated GPS tend to perform better with regards to battery life, probably because it requires less juice to scroll using physical buttons. 
Can I use a handheld GPS for Geocaching?
Yes, you most certainly can. I use one in conjunction with the official geocaching app that I have downloaded onto my smartphone. In my experience, the handheld GPS proves to be more accurate than my smartphone in finding the exact locations or vicinity of the geocache. 
Can I rely on only my smartphone for navigation?
Yes, of course, you can use a smartphone in the right environment. We'd even recommend using your smartphone for navigating in an urban setting. It isn't the best idea, however, to use your phone as the primary navigation device for the great outdoors. Look, we love how our smartphones are multi-functional devices, and let's be honest; we just wouldn't be without them. They are great for emails, messaging, web browsing and reading the news. They are not, however, designed to withstand any harsh conditions and all of that grime and dust you'll likely encounter in the rough and tumble of the wild. For any serious hike, use a dedicated handheld GPS to ensure your safety.
Can I rely solely on a handheld GPS for navigation?
The short answer is yes; however, we do not recommend that you do so. As any boy scout or girl guide knows, it's always better to prepare for all and any eventualities. Bring a map, a compass and a fully charged smartphone with you on your hike. After all, what happens if you lose your GPS or the battery dies? Always have your backup in place. Never rely on a single item when it comes to navigation.
I don't know to use a compass and a map. What should I do?
If you go out on the trail, then learning how to read and use a compass and map are essential skills. It literally could save your life one day, or at the very least it could prevent you from being late home for your tea! Thankfully there are plenty of ways you can learn to use a map and compass. We recommend reaching out to one of your local hiking or orienteering groups. There are lovely and friendly communities of hikers to be found all over the world. They will very often provide lessons and workshops on how to use navigational equipment properly. And as a bonus, it's also an excellent opportunity to meet some like-minded individuals who could become your companions on your next trail trip. And once you become proficient with a compass, a map and a GPS, you'll naturally begin to feel more comfortable on the trail.
Are there any books you'd recommend on navigation?
There are a few good books available, but our favourite and the most comprehensive we have found is the Ultimate Navigation Manual by Lyle Brotherton. It is, without doubt, one of the most accessible and easy to use manual on navigation techniques. Its 365 pages are full of super useful hints and tips. Head over here to check it out for yourselves.
Why is Garmin GPS for hiking so popular?
It's true to say that Garmin currently dominates the handheld GPS market. And in all fairness, the devices that Garmin produce are quality items. It is, however, a bit of a shame that there isn't another manufacturer currently competing in this sector. For the past few years, I have had a Magellan Explorist 310 in my rucksack as a backup device. Yes, it's an older device, but it was my first handheld GPS for hiking. I keep it in my backpack for sentimental reasons but also because it can still do a job for me if required. Unfortunately, the only way you'll be able to pick up one of these sturdy little orange devices is by searching second-hand markets. A note of caution, however, the mapping that they use will be rather old, pre-2010 and will have zero support available. It's a real shame that both Magellan and Lowrance have both ceased to manufacture these type of devices. I'm not entirely sure as to why this is the case, but I guess they struggled to compete against Garmin and capture their market share. They do, however, continue to produce other types of devices for fleet management and vehicle navigational equipment.
What is the Tracback feature on my Garmin GPS?
The Tracback feature brings you back to where you started. In other words, it enables you to return to your starting point using the same route that you've already travelled. It does this by storing an 'electronic bread crumb trail' as you move. So, with this feature, you'll have no worries bout getting back to where you parked your car!
Should I buy a GPS with a camera?
We wouldn't recommend purchasing a GPS solely on the strength of its in-built camera. It's more than likely that the camera that you will have with your smartphone will be far superior. Think of a camera on a GPS as a nice to have but definitely not an essential.
Last update was on: January 12, 2021 3:47 pm