Hiking and exploring the great outdoors is great fun. Millions of people worldwide go hiking in the great outdoors. And why not? It's fantastic to get out and explore the countryside. The vast majority of hikers enjoy the scenery, have a great time and most importantly manage to get home safely.
Unfortunately, however, several people also find themselves getting lost on the trail. Getting lost on the trail is no joke. Without trying to be an alarmist, it could potentially put your life in danger. To stay safe, you should plan and prepare appropriately for the trail. You can then begin to plan and explore some epic hikes on this fantastic planet of ours.
A handheld GPS can be an extremely valuable device for hikers. Along with a compass and a map, it's an essential bit of kit. It's a gadget that can provide you with your exact location. It can help you plan where you want to go and how to get there. And once you're trip is finished it will show you a recap of the route that you have taken.
Pretty cool for such a small device, eh? And if you're interested in how a GPS system works check out our explanation here.
There are numerous handheld GPS devices available on the market, and that can make choosing the right one for you a daunting prospect. We have looked at tons of them in great detail to help you decide which GPS is right for you.
Our 5 Best Handheld GPS for Hiking
Here is our pick of the best handheld GPS for hiking devices for 2022. And just in case you don't have time to read the article in full, then you can check the latest prices using the links below.
Best Overall Handheld GPS – Garmin GPS Map 66i
Best Budget Handheld GPS – Garmin eTrex 10
Best Touchscreen Handheld GPS – Garmin Oregon 700
Best Handheld GPS For Geocaching – Garmin eTrex 32x
Best Communicator GPS – Garmin inReach Explorer+
Best Overall
Best Budget
Best Touchscreen
Best for Geocaching
Best Communicator
Garmin inReach Explorer +
Best Overall
Best Budget
Best Touchscreen
Best for Geocaching
Best Communicator
Garmin inReach Explorer +
Last update on 2023-12-04 / Affiliate links / Images from Amazon Product Advertising API
---
Best Overall – Garmin GPS Map 66i
The Garmin GPSMap 66i is Garmin's top of the range handheld GPS device and satellite communicator. It is undoubtedly their all-singing and all-dancing device. As you'd expect it comes fully loaded with a ton of features.
The quality of the color 3″ inch screen is excellent, and the display is easy to read even in bright sunlight. Heck, Garmin also claims that you can use this unit while wearing a pair of night-vision goggles!
This GPS is designed to withstand any weather conditions that you may encounter on the trail. It's a sturdy little unit that can cope admirably with the rough and tumble of the great outdoors. It'll survive being dropped, submerged in water or stood upon by a pair of walking boots as heavy as mine.
As a button-operated GPS, you can operate this device while still wearing your gloves. The downside of this, however, is that scrolling through the menu options isn't quite as slick as it is with touchscreen devices.
Sale
Garmin GPSMAP 66i, GPS Handheld and Satellite Communicator, Featuring TopoActive mapping and inReach Technology
Large 3 inch Sunlight-readable color display for easy viewing
Trigger an interactive SOS to the geos 24/7 search and rescue monitoring center, two-way messaging via the 100% Global Iridium satellite network (satellite subscription required)
Preloaded Garmin TOPO mapping with direct-to-device Birdseye satellite imagery downloads (no annual subscription), includes multiple global navigation satellite systems (GNSS) support and navigation...
Cellular connectivity lets you access active weather forecasts and geocaching live
Last update on 2023-12-04 / Affiliate links / Images from Amazon Product Advertising API
The device comes preloaded with TopoActive maps, and this enables you to view the surrounding terrain in great detail. You can identify the contours, the elevations and any interesting geographical points with ease.
You also have the option to use Birdseye Satellite imagery that allows you to zoom in on the detail up ahead and perhaps identify those hard to find trails. The quality of these images, however, still lag behind what you can obtain from Google Maps. This downside is, however, alleviated by the fact that you can download these images directly onto the device.
The Garmin 66i is extremely accurate thanks to its utilisation of the GPS, Glonass and Galileo satellite systems. In theory, this means that you should be able to get a lock onto your position quicker and most importantly, more accurately than a device only using two of the satellite systems.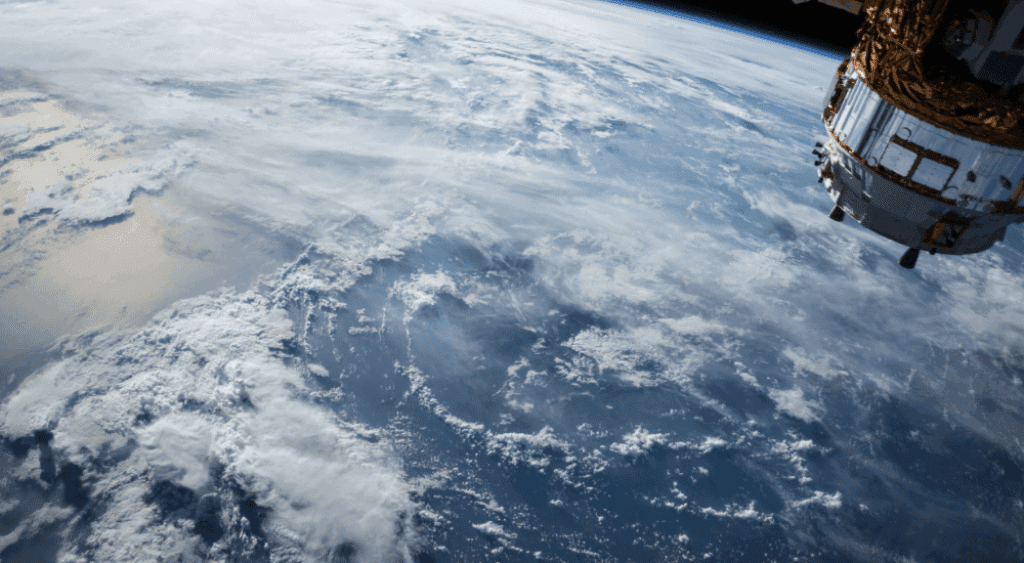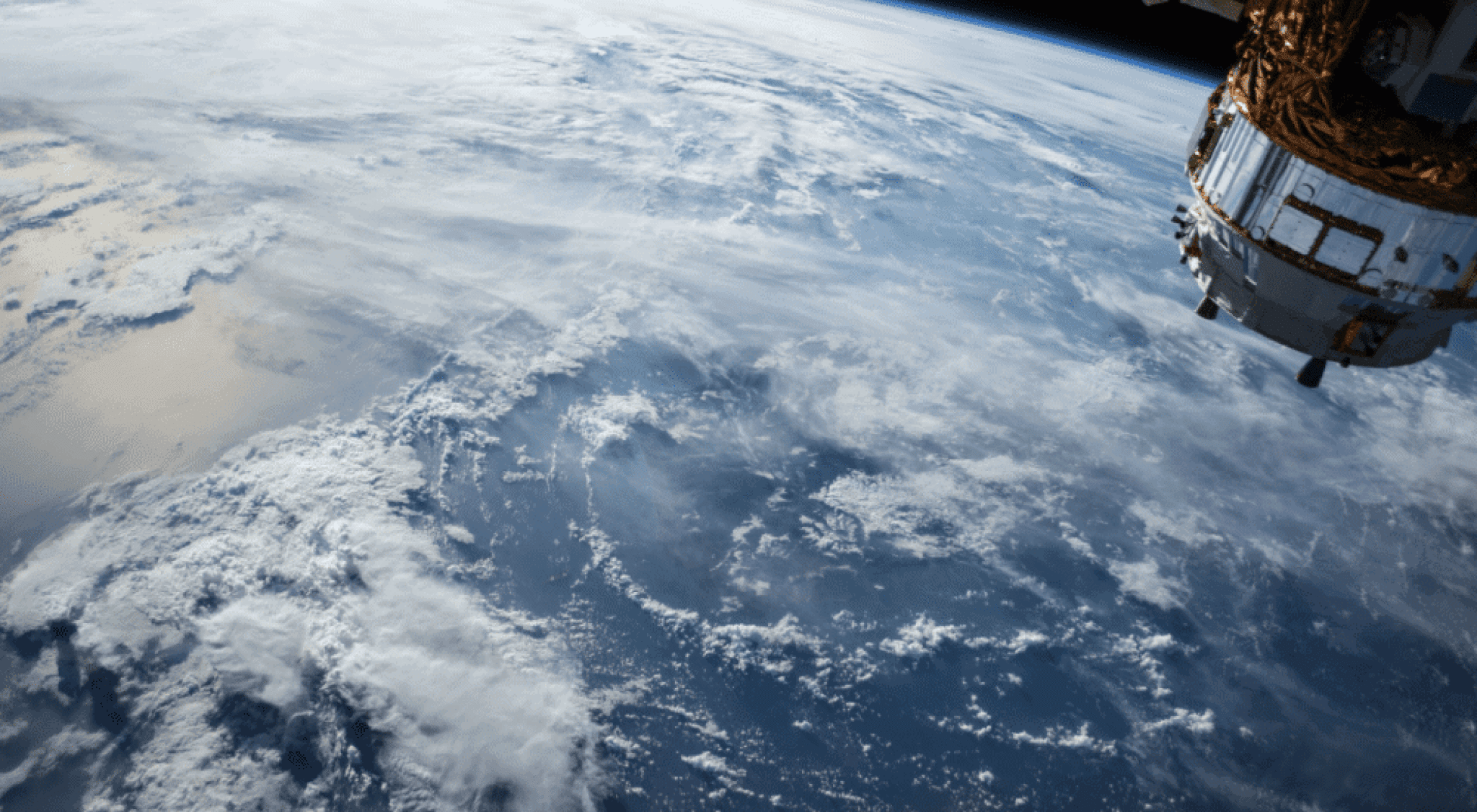 This GPS is also a satellite communicator which means that you can keep in touch with your family, friends or fellow explorers. You can send and receive text messages, ping your location and share your progress even if you are out of cellular range. This option is great for keeping people up to date and letting them know that you are safe.
You will, however, require an active satellite subscription to use the inReach communication features. The pricing plans are relatively reasonable for the peace of mind that they provide. If you are heading out on an expedition, then it's a comfort to know that the satellite communication covers 100% of our planet.
Who Should Buy It?
If you are planning an expedition, then it's a no brainer – this is the device for you. You get a fully loaded handheld GPS device with inReach satellite communication technology.
Is it the best handheld GPS for everyone? In all honesty, probably not as it's expensive and the weekend rambler won't use most of the features. If on the other hand you have the budget and want a top of the range handheld GPS navigator, one that will provide many years of excellent service, then look no further.
Check Out Our Full Review of the Garmin GPSMap 66i here.
---
Best Budget GPS – Garmin eTrex 10
This Garmin eTrex 10 is an entry-level device that is great for anybody looking for a budget-friendly option. It's by far the cheapest GPS on our recommended list, but that doesn't mean that it's a poor choice. It doesn't come with all the fancy features that you'd expect to find on the pricier models, but everything it does, it does it well.
So then, what exactly do you get with this device? Well, you get a small 2.2″ monochrome display housed in a sturdy and light waterproof casing. You can bring it anywhere, and dust, water and heat shouldn't cause any issues.
In all honesty, the interface isn't the prettiest, but it's straightforward and easy to use. You navigate through the onscreen options using a combination of the buttons on the side and the small joystick placed on the upper right-hand side of the screen.
Trust me; it won't take you long to get the hang of using this GPS as the layout of the options is pretty user-friendly.
There is the option to set and choose your profiles, e.g. automotive, Geocaching or recreational amongst others. You can check the progress of the number of satellites you are locking onto in a similar manner that I do with my Garmin Forerunner watch. As it uses both the GPS and Glonass satellite systems, you should quite handily get a fix onto your location.
Another great option is the ability to personalise your dashboard to display the information you want to see. Perhaps you want to know the speed you are travelling, the distance to your next waypoint, your elevation or the direction that you are going. Either way, you can configure the screen to show you these type of details.
Sale
Garmin 010-00970-00 eTrex 10 Worldwide Handheld GPS Navigator
Rugged handheld navigator with preloaded worldwide basemap and 2.2 inch monochrome display
WAAS enabled GPS receiver with HotFix and GLONASS support for fast positioning and a reliable signal
Waterproof to IPX7 standards for protection against splashes, rain, etc.
Support for paperless geocaching and Garmin spine mounting accessories. Power with two AA batteries for up to 20 hours of use (best with Polaroid AA batteries)
Last update on 2023-12-04 / Affiliate links / Images from Amazon Product Advertising API
In my opinion, the best thing about this little unit is the ability to go paperless Geocaching. You can transfer your GPX files directly from your computer to the Garmin eTrex 10 and start Geocaching. Once you have uploaded the GPX files, you will be able to read the descriptions and those all-important hints and begin Geocaching without delay.
The only real drawback with the Garmin eTrex 10 is the lack of mapping. It only comes with a rudimentary basecamp , and that means you will only see major cities or large towns. However, you do have the ability to save different waypoints, and as long as your journey is planned before you leave, this GPS will get you there and get you home.
Who Should Buy It?
The Garmin eTrex 10 is your budget-friendly best handheld GPS for hiking option. There are no frills with this device, but it is easy and straightforward to use. The black and white screen won't win any prizes, but it displays all the information you need in an easy to read format.
If you're looking for a budget GPS for Geocaching, then this is certainly worthy of consideration. It doesn't come with mapping, but it is a robust and waterproof unit with a rather impressive 25 hours battery life from a couple of AA batteries.
Check Out Our Full Review of the Garmin eTrex 10 here.
---
Best Touchscreen GPS – Garmin Oregon 700
The Garmin Oregon 700 is a straightforward and easy to use touchscreen-enabled GPS. It's the most reasonably priced device in the Oregon range as it does not include a camera like its more expensive sibling the Garmin Oregon 750.
It comes with a 3″ color sunlight-readable touchscreen that's possible to use in either portrait or landscape mode. In appearance, it looks and feels somewhat like a chunky smartphone, and to be fair; there's nothing wrong with that.
You also do want your GPS to be more robust than the phone you carry in your pocket. It needs to be able to withstand a few knocks without breaking into pieces. Thankfully the Garmin Oregon 700 can do just that, and it comes with a carabiner clip that you can use to attach it to your bag or your belt.
This serves a couple of purposes; it makes it easy to access the device but also ensures that you get optimum reception from the GPS and Glonass systems. Garmin has redesigned the antenna on this device which should also provide better reception performance.
Garmin Oregon 700 Handheld GPS (Renewed)
RUGGED AND DURABLE: Built tough to withstand the elements, the Garmin Oregon 700 handheld GPS is perfect for any outdoor adventure.
PRELOADED MAPS: Comes preloaded with detailed topographic maps of the United States and Canada, making it easy to find your way off the beaten path.
VERSATILE NAVIGATION: Features a variety of navigation tools, including a compass, altimeter, and barometer, to help you stay on track wherever you go.
LONG BATTERY LIFE: Up to 16 hours of battery life on a single charge, so you can explore all day long.
Last update on 2023-12-04 / Affiliate links / Images from Amazon Product Advertising API
Some of the additional features will require you to pair the GPS with your smartphone for them to work. Doing so will enable you to receive weather updates which have some pretty cool moving radar overlays.
A smartphone connection can also provide you with access to live Geocaching functions. With this, there's no need to print off your planned geocaches in advance as you will be able to search for them on the fly. Going paperless is good for the environment but let's be honest; it also makes life so much easier.
The connectivity with your smartphone also means that you can receive emails, text messages or other alerts directly on the screen of the GPS. It's a useful feature as it means you won't be having to pull your phone out of your pocket every time it beeps with a notification.
The interface of the Garmin Oregon 700 is easy to read and easy to use. The use of the touchscreen makes everything that little more intuitive than the button-operated devices. Once you switch on the device, you can choose your profile for the activity you will be doing – hiking, cycling, kayaking or climbing etc.
Once you are on the move, you can use a swipe of your finger to access some relevant information such as the distance you've travelled, your average speed, your altitude and your direction with the compass.
The navigation functions are excellent as they make keeping on the right route a cinch. Use the ABC (altimeter/barometer/compass) features to help keep you on point.
The altimeter tells you how high you climbed or you still have to descend.
The barometer keeps you informed of the weather pressure in the vicinity while the 3-axis compass provides you with your direction even if standing still.
The TracBack is an additional feature that we really liked with the Oregon 700 as it provides you with the step by step instructions to your initial starting point using the same route that you came.
Who Should Consider This?
The Garmin Oregon 700 is an excellent device for those of you who enjoy exploring the trails on the weekend. It's also an excellent choice if you're interested in finding geocaches on the fly.
It's easy and intuitive to use and having a touchscreen gives it an air of familiarity. It makes it feel like your using your smartphone in the outdoors. Like a smartphone, you also get storage expandability of 32gb using a Micro SD card – so plenty of room to add on additional maps in the future.
Check out our full review of the Garmin Oregon 700 here.
---
Best For Geocaching – Garmin eTrex 32x
The great thing about Geocaching is that you don't need an expensive GPS to get started. The Garmin eTrex 32x is proof of that as it's a compact and rugged device that does its job of navigating rather well.
It comes with a 2.2″ color screen that remains clear in bright sunlight. The device has a black plastic covering that makes it easy to hold and ensures that it's waterproof.
If you're familiar with the eTrex range, then you'll know that they use a joystick (located on the top right-hand side of the screen) to scroll through the menu functions. The buttons located on the side of the device are reassuringly firm to operate.
A button-operated device means that you can easily manage this GPS in challenging weather conditions. The rain won't impact its responsiveness as it tends to do with touchscreen-enabled units. You will also be able to use it and keep your winter gloves on in the cold weather.
The interface itself is well laid out and easy to navigate; however, it does feel somewhat dated in its design. Perhaps I am being unfairly critical and comparing it to the interface of my smartphone. The most important element though is that the interface works as it should and doesn't cause any issues.
Sale
Garmin eTrex 32x, Rugged Handheld GPS Navigator
Explore confidently with the reliable handheld GPS
2.2" sunlight-readable color display with 240 x 320 display pixels for improved readability
Preloaded with Topo Active maps with routable roads and trails for cycling and hiking
Support for GPS and GLONASS satellite systems allows for tracking in more challenging environments than GPS alone
Last update on 2023-12-04 / Affiliate links / Images from Amazon Product Advertising API
The Garmin eTrex 32x is an excellent device for Geocaching. You can upload GPX files directly to the device which enable you to view the relevant information on the caches. The accuracy provided is spot on as it uses both the GPS mode and Glonass systems.
Confirming the location of your geocaches (longitude and latitude) with this is far more accessible and more reliable than using the smartphone. It cuts down on time spent wondering if you're searching in the correct area for those elusive caches.
There is nothing more frustrating than standing in the forest searching, and the compass on the phone jumps from 93 metres to 12 metres in a couple of seconds. Thankfully this GPS removes that frustration as its far more accurate in pinpointing coordinates.
The Garmin eTrex 30x comes with 8 Gb of storage space. The preloaded Topo maps, however, use up most of this space. The solution, therefore, is to increase the storage by using a Micro SD card (up to 32gb).
The memory card slot is found underneath the 2 x AA battery slots, so there's little danger of any damage caused by the elements. Garmin claims that you will get up to a non too shabby 25 hours from each set of batteries.
Pro Tip: Press and hold the joystick button to enter the waypoint marking screen – this is a tremendous little timesaver when you're on the trail.
It's worth noting that you can use this handheld GPS on a motorcycle or a boat. Garmin has various mounts available that will enable you to secure it to your vehicle. In our opinion, however, it's best used as a handheld GPS, and if you need a GPS for a motorcycle, then it may be worthwhile considering these devices.
What's the difference between the Garmin eTrex 22x and the 32x?
They are very similar devices. The only differences are that the 32x comes with a barometric altimeter, a tilt-compensated 3-axis compass and Ant+ connectivity.
It's worth deciding if you require these additional features before spending a little extra on the 32x.
Who Should Consider This?
The Garmin eTrex 32x is an excellent GPS for navigating the trails, and it strikes the right balance between price, functionality, features and ease of use. It's an excellent device for Geocaching as it provides accurate coordinates, has an easy to read screen and its straightforward to use in any weather conditions.
Check Out Our Full Review of the Garmin eTrex 32X here.
---
Best Communicator – Garmin inReach Explorer+
Buy on Amazon
The Garmin inReach Explorer+ is first and foremost a device for off-grid communication. It can, however, also be used as a handheld GPS device. It certainly doesn't have the same navigational features as the Garmin 66i or the Oregon 700. Still, perhaps that slightly misses the point of this device as it is hands down the best satellite communicator available.
There are two versions of the Garmin inReach, the Explorer+ and the SE+. They are both mostly the same device except that the Explorer+ comes with topographic mapping and a barometric altimeter. And yes, as you'd expect, it is a little more expensive because of these additional features.
To use the inReach, and to send messages by satellite you are required to have an active subscription to access the Iridium satellite network.
Take a look at the pricing structure below to see how the pricing structure works for different types of users. If you don't plan on heading out off-grid too often, then the pay as you go option will probably suffice for you. However, if you are a regular hiker into areas of little to no cellular reception, then an annual plan may well work out cheaper for you in the long run.
The ability to send text messages to anyone is the stand out feature of this device. It means that you can keep in touch with your family and let them know that you're ok. And if the worst happens and you are in an accident then you can make contact with the emergency services and provide them with your exact location.
Sale
Garmin 010-01735-10 inReach Explorer+, Handheld Satellite Communicator with Topo Maps and GPS Navigation
100 percent global Iridium satellite coverage enables two way text messaging from anywhere (satellite subscription required)
Trigger an interactive SOS to the 24/7 search and rescue monitoring center
Track and share your location with family and friends. Water rating : IPX7. Battery : Rechargeable internal lithium ion
Pair with mobile devices using the free earthmate app for access to downloadable maps, U.S. NOAA charts, color aerial imagery and more
Last update on 2023-12-04 / Affiliate links / Images from Amazon Product Advertising API
The device itself looks remarkably similar to one of those smaller walkie talkies; with its rubber casing, compact screen and protruding antenna. The display isn't huge, with a colour screen size of 2.31″ but it is bright and easy to read.
Underneath the display, six buttons surround a circular dial. This circular button reminds me of what we had on the joypads of the Sega Megadrive – younger readers may not remember the joy of these?
A rubber flap protects then both the all-important SOS button and the charging USB port. Great for ensuring that you don't accidentally press the SOS button and set off an unintended call for help. It also keeps the dust and grime out of where you need to charge the device.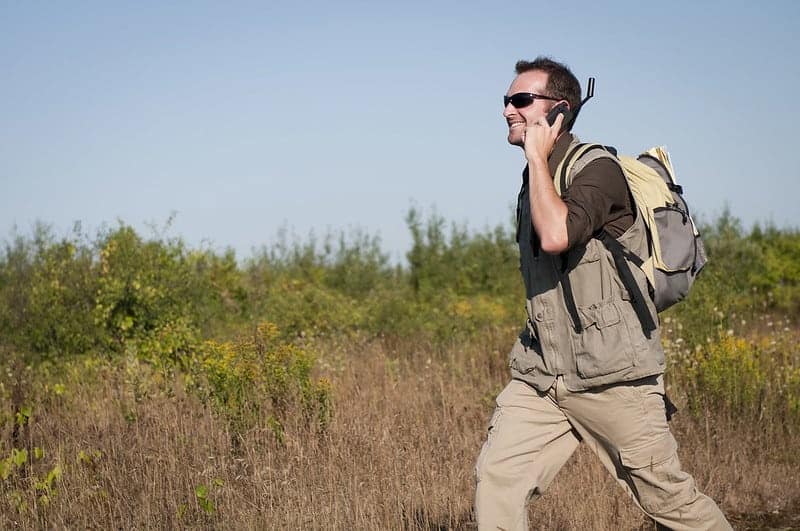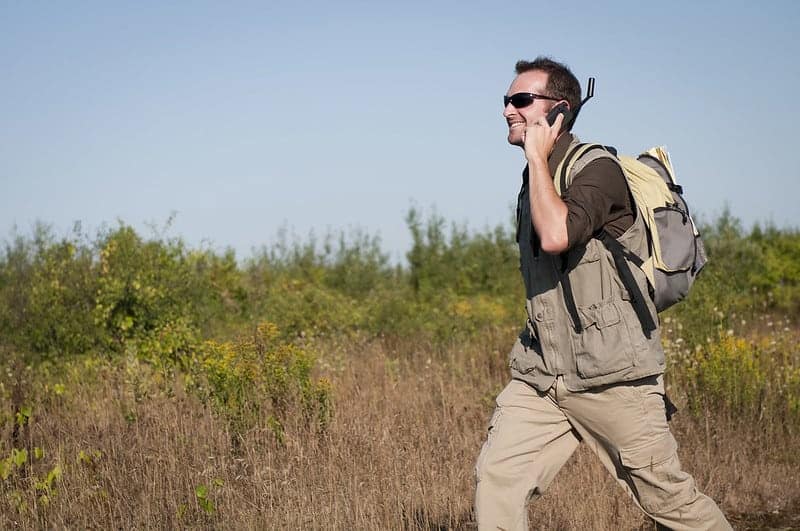 This device isn't the best navigational device on the market by any stretch of the imagination. Yes, you'll get the usual necessary information such as your trip distance, your altitude, the time you've been moving and your overall speed.
You don't, however, have the same intuitive experience as with dedicated GPS units like the Garmin GpsMap 66i or the Garmin Montana 700i. These do a far better job as unlike the inReach they route you to your destination using tracks and trails.
However, where the inReach beats all comers is with communication. It is undoubtedly one of the best Iridium satellite communicator available for the hiker who enjoys wandering off the beaten track.
Who Should Consider This?
If you are going to explore an area that has very little or no cellular coverage, then this is the device for you. It allows you to keep in contact with family and friends as you can share your location and provide them with text updates of your progress.
There's little difference in price between the Garmin InReach Explorer+ and the SE+.
We, therefore, recommend you plump for the Explorer+ as you will then have access to the maps and the digital compass.
---
The Best Handheld Gps for Hiking Buying Guide
Choosing the right GPS can seem a daunting task, particularly given the vast number of devices on the market today. It can become even more difficult if you haven't used a handheld GPS previously.
Thankfully, we have spent a lot of time testing and researching plenty of the best handheld GPS devices on your behalf. We have listed the main criteria below that should be considered in making your choice of GPS.
Hopefully, this will help you understand the various features and what to look for when deciding which GPS is right for your hiking.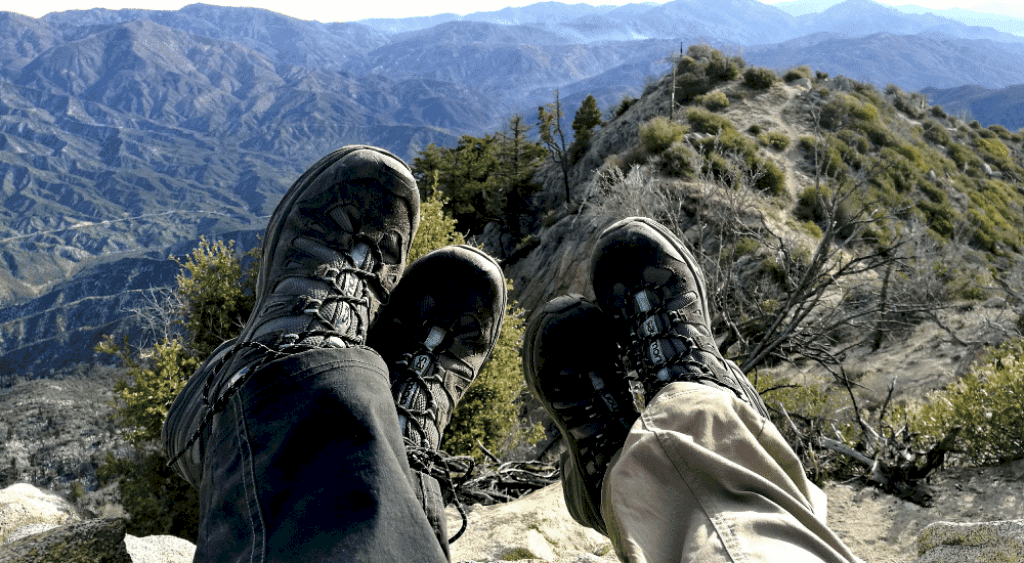 Display
Most devices come with a display of around 2.2″ to 3″ in size. Handheld GPS devices tend not to have massive screens. It needs to be portable as you will, after all, have to carry it with you on the trails.
The most important feature of the display is that it has an anti-glare function. This means that the screen will remain readable even in bright sunlight.
It's also worth looking at the resolution of the display. As a rule of thumb, the higher the resolution then, the better the clarity and quality of the screen.
A good example can be found with the Garmin Montana 680t which has a resolution of 272 x 480. The Garmin GPSMap 65st on the other hand, has a resolution of 160 x 240. Compare the two devices side by side, and the additional clarity of the Montana screen is pretty noticeable.
Dimensions
Most hikers carry a bag on their back when they are walking the trails. Having space in your bag to take a GPS does not mean, however, that you should buy the largest device possible. It's essential to choose a device that you can carry in your hand without too much discomfort as you walk.
The Garmin GPSMap 66i has dimensions of 6.2 x 16.3 x 3.5 cm, while the Garmin Montana 680st is 7.48 x 14.42 x 3.64 cm. There isn't much difference between these two devices or for that matter, the rest of the competition. Handheld GPS is just that, a device designed to be held in your hand as you walk along the trail.
A useful tip is to compare the dimensions of the GPS to your smartphone. This way, you will be able to accurately visualise how it will fit in your hand.
Battery
What type of batteries does the GPS take? And, more importantly, how long do they last before they need to be changed or recharged?
Typically these devices will provide around 16 hours of battery life. This figure can vary depending upon how you use the GPS unit. Having the screen always fully illuminated means battery life will decrease faster.
It's always worth check to see what the manufacturer recommends for extending the battery life. These suggestions may include minimizing screen time, lowering the number of searches, and only pinging your location less frequently.
Some GPS will have an internal rechargeable battery while others rely on standard (or rechargeable) batteries. As you cannot remove an internal battery, you will, therefore, have to make it last until you get home or use a battery charger (booster) on the trail.
If on the other hand, you can remove the batteries, then you can just bring spare ones with you on the trip.
Sturdy
A handheld GPS unit is designed for the great outdoors. You'd expect it to receive a few knocks as it accompanies you on the trail. It should be sturdier than the smartphone in your pocket.
Many devices provide a carabiner clip that enables you to attach the unit to your rucksack or onto your belt. Connecting it this way makes it easily accessible, but as you'd imagine, it does tend to swing about somewhat as you move.
And if you're like me, then you're probably going to drop the darned thing a few times too. Yip, the GPS needs to be tough to withstand my heavy-handedness.
Additionally, you may want to increase the protection by adding a protective glass screen. This film will help prevent accidental scratching to the display. If you wish to take it a step further, then there are aftermarket silicone cases available that provide some extra body protection and grip.
Waterproof
Before purchasing a GPS unit, you should check the level of waterproof rating. Manufacturers of electronic devices can trumpet claims that their devices are weatherproof, dustproof and waterproof. All sounds wonderful, but how are these claims measured?
Well, look for the Ingress Protection Rating, also known as the IP Rating. This rating tells us the level of protection a device has against water and solids.
To obtain an IP rating, the manufacturer must subject their device to a series of independent tests. These tests are designed to see how well the equipment stands up to liquids and other particles such as dust.
An IP rating will look something like this – IPX7. This rating means the following:
IP – IP Rating
X – No rating provided for dust protection
7 – The device can be submerged in water for 30 minutes to a depth of 1 meter.
Now you know how manufacturers display IP ratings; you'll be glad to know that all of the devices in our list have a score of IPX7 .
Activity
What is your intended use? Why do you want a GPS handheld device? Is it just to get you around the trails with little hassle or do you also need a satellite communicator?
You want the best handheld hiking GPS currently on the market? Get the Garmin GPSMap 66i – it's definitely one of the best hiking GPS.
If you're planning on a geocaching weekend with the family, then an expensive top of the range device isn't necessary. Check out the Garmin eTrex 32x .
Are you planning a trip where there is no cellular coverage? Be safe and get the Garmin inReach Explorer+. You will then be able to keep in touch with family and friends and keep them updated with your progress.
Button or Touchscreen Operated
A touch screen operated machine is likely to have a better quality display. It will also be easier to zoom in and out of your position on the map. The downside, however, is that it will, be so much more challenging to operate in extremely cold or very wet weather.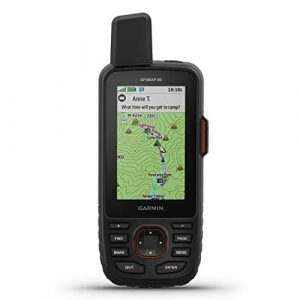 A button-operated device, on the other hand, is likely to be clunkier to operate. You will have to manually scroll through the various menu options similarly to how you would on an older mobile phone. You will, however, be able to operate it in the extreme weather conditions as the button will always be responsive to you.
Mapping
Different units provide different levels of mapping. All mapping receivers will have a base map as standard, and this gives you the basic information. If you require more detailed maps, then look for a device with a topographic map for the specific region that you want to explore. Topographic mapping will provide you with far more detail, such as the contours and elevations of the area.
If you require Topographic mapping, then consider the Garmin GPSMap 66i. As you will have read above the Garmin inReach Explorer+ also includes topo maps but, do bear in mind that the navigational features aren't as powerful as it's primary focus is communication.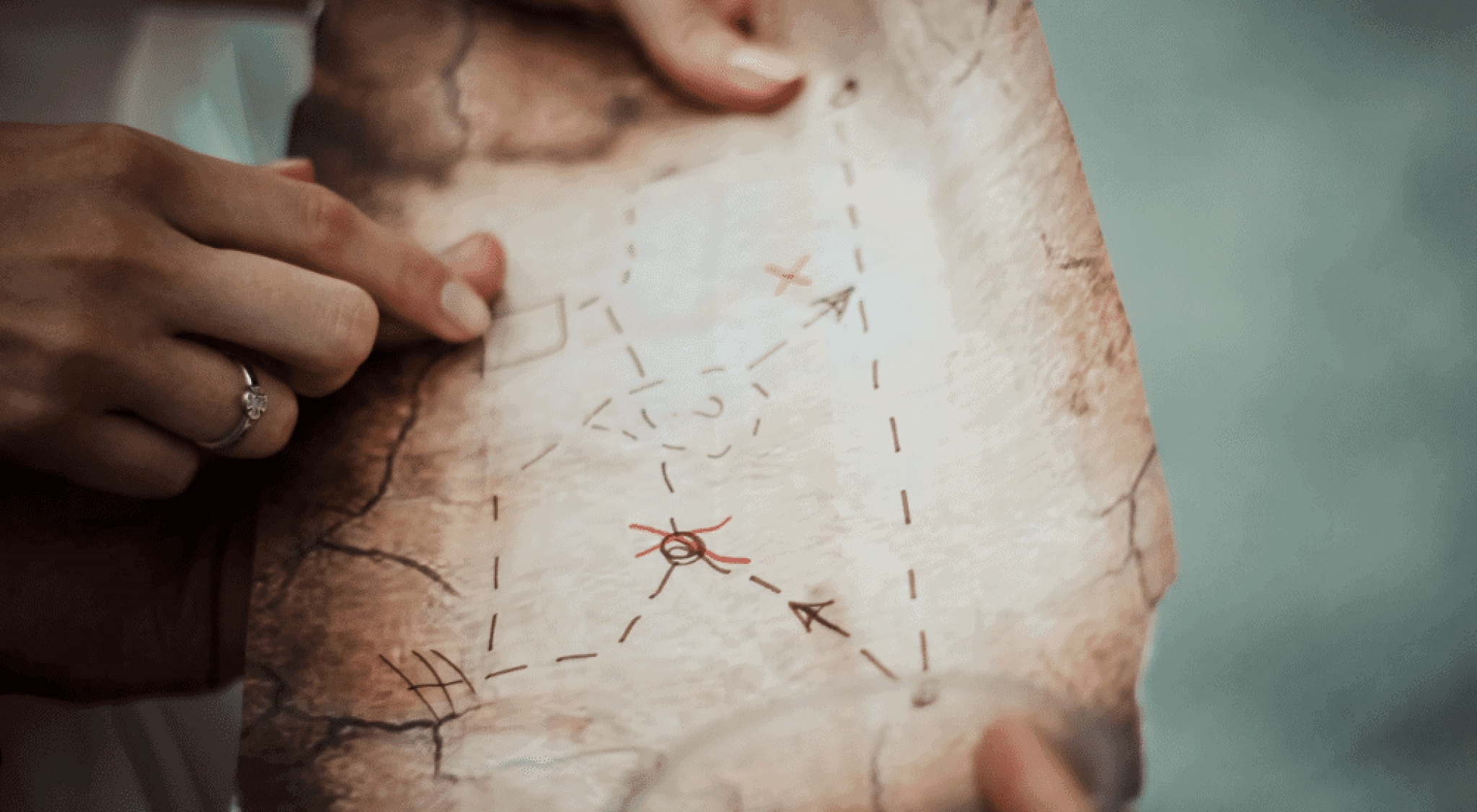 Waypoints and Routes
The more waypoints and routes that the device can store then the better. You'd be surprised at how quickly you will be storing them on the device.
Digital Compass
The best digital or electronic compass is a three-axis and tilt-compensated version. This means that the compass will work regardless of your movement, and therefore, you won't have to keep it still for it to do its job.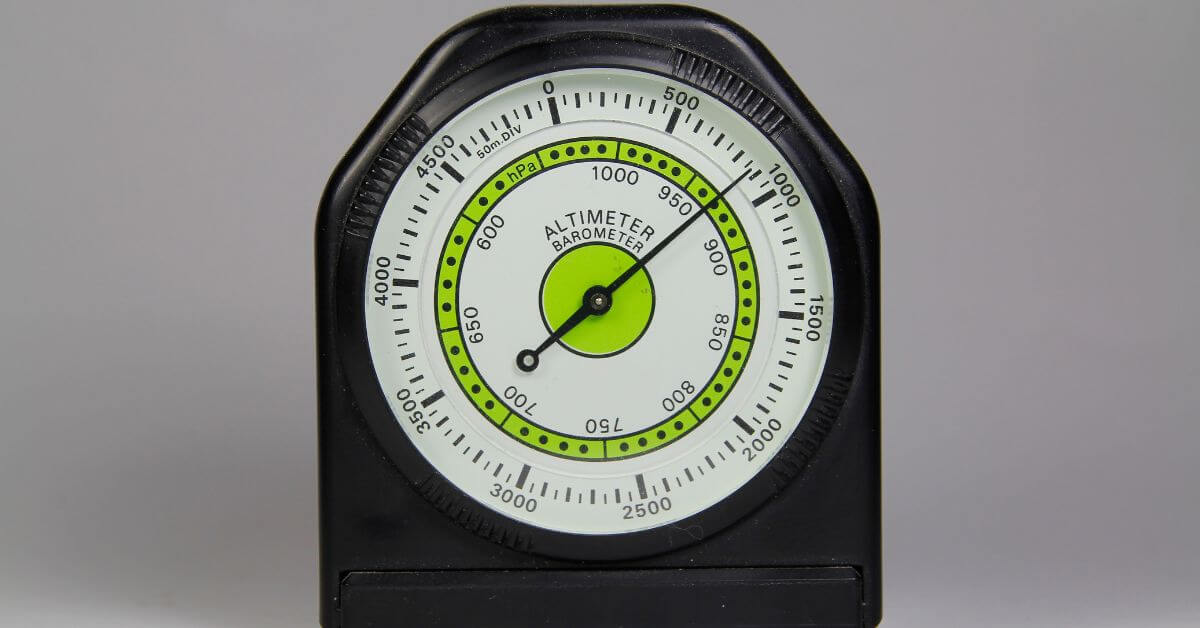 Barometric Altimeter
A barometric altimeter is a cool feature that enables you to check your altitude. The GPS calculates this by measuring the air pressure at your location. Once you get the hang of them, you can also use them as a guide for potential changes in the weather conditions such as an upcoming storm.
Memory
The more memory then, the more storage space you will have on the device. This storage provides you with the ability to load more maps, more GPX files, more geocaches etc. Some units also offer the option of additional storage with a Micro SD card. 
Satellite Communication
If you are planning on heading off the grid, then the sensible thing to do is to have a satellite communicator. These enable you always to send text messages or location updates to loved ones. In other words, you will always be able to stay in touch, no matter where you may be in the world.
To use this system and the Iridium network of 66 satellites, you will require an active subscription. There are several pricing structures available, including a pay as you go option. In a nutshell its a pretty reasonable price for peace of mind.
Do bear in mind, however, that if you don't have an active subscription in place, then you won't be able to send and receive messages. Should the worst happen and you are in an accident then you will be able to make contact with the authorities and get help.
I suppose this is one of those options that you pay for and always hope you will never really need. Having the backup of satellite messaging, might; however, one day, just save your life or at the very least let them know that you'll be late home for dinner!
Wireless Connectivity
A wireless device can make your GPS experience much more pleasurable and much more manageable. Not needing cables to connect to the computer makes life far more straightforward.
The ability to transfer information between devices and then update the software wirelessly is such a time saver. In short, wireless connectivity is a super useful function as it makes life a lot easier, but, it's not a deal-breaker if you don't have it.
Geocaching
Are you planning on using the GPS for Geocaching? All GPS devices should be able to point you towards a set of coordinates and the location of a geocache. Some GPS units come preloaded with thousands of geocaches; some will allow you to upload GPX files while others will access Geocaching live.
Check out our recommendations above to suit your geocaching budget.
Interface
The interface on many GPS devices can seem both clunky and dated, particularly when compared to your smartphone. They are not units that are as intuitive or as slick to use as your phones. They are, however super functional and will get the job done for you in all weather conditions.
Pricing
The premium models generally have lots of features, but this usually comes with a premium price tag to match.
Our advice is to think carefully about the features you want and choose a device that fits your needs.
Don't just buy the newest and most expensive machine on the market. There are plenty of reasonably priced handheld GPS units available that could very well do the job for you.
Our comparison table at the very top (and bottom) of this article should provide you with a summary of the different features available.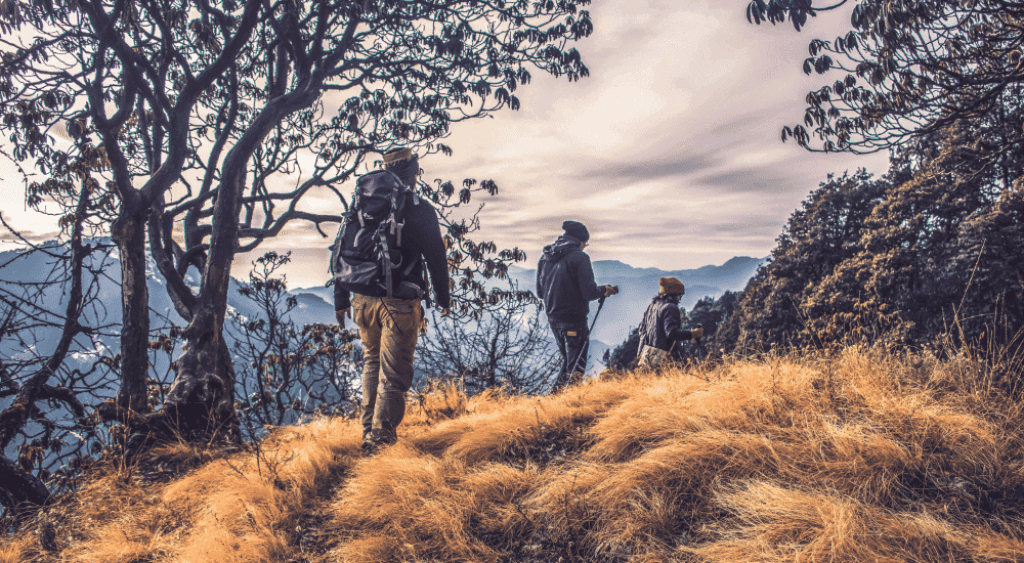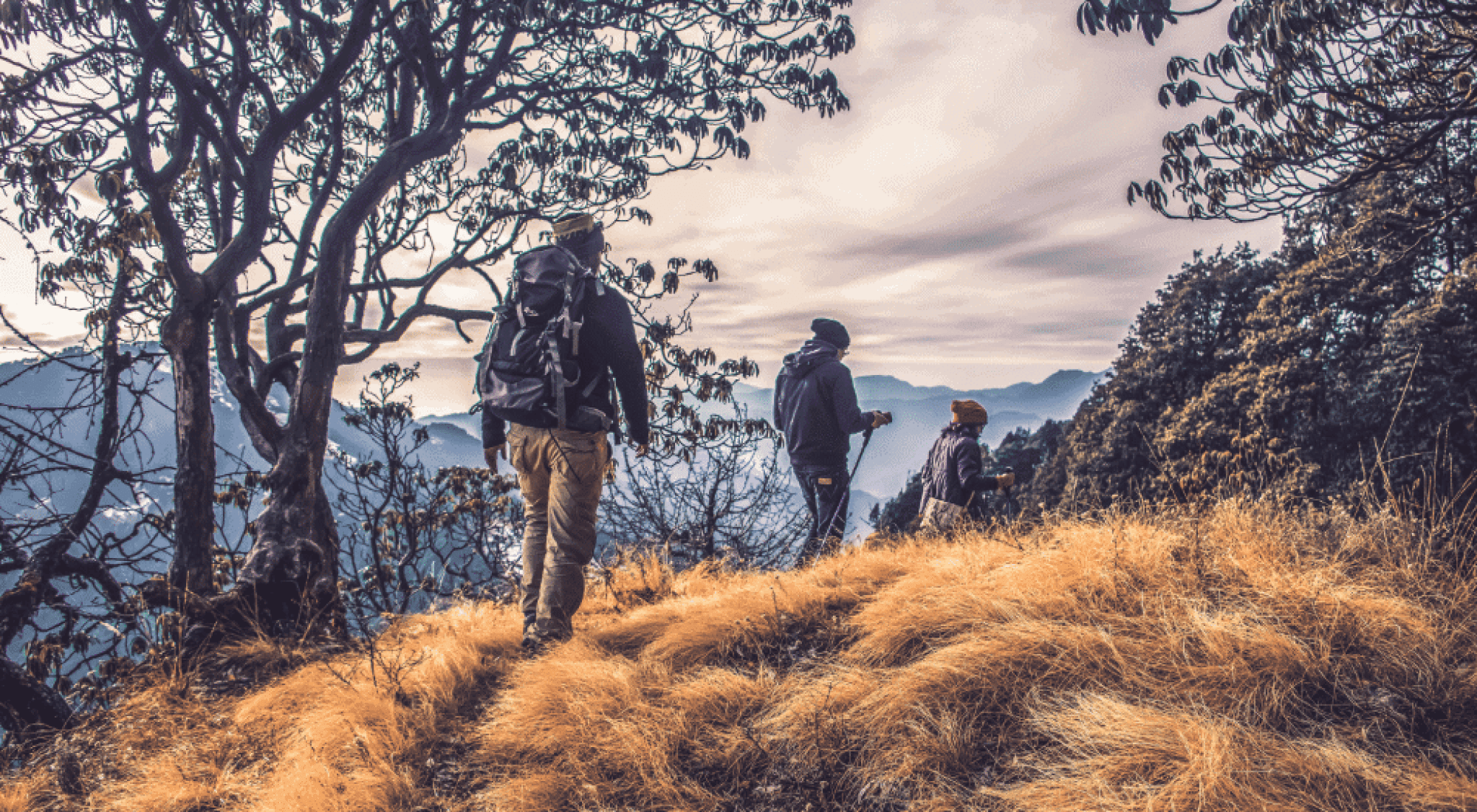 FAQs.
We regularly receive several questions about handheld GPS devices and the global positioning system. If we feel that the reply will benefit our other readers, then we will publish both the question and the answers below. Hopefully, you will find them useful.
Best Overall
Best Budget
Best Touchscreen
Best for Geocaching
Best Communicator
Garmin inReach Explorer +
Best Overall
Best Budget
Best Touchscreen
Best for Geocaching
Best Communicator
Garmin inReach Explorer +
Last update on 2023-12-04 / Affiliate links / Images from Amazon Product Advertising API