It can be a difficult task to choose the best motorcycle GPS for you and your bike. There are several different devices available today, each with their own particular set of features.
How can you possibly make sense of it all and get the best GPS for your money? After all, if you're anything like us, all you want to do is to get back out on the road and go exploring. To help you, we have scoured the market and compiled the Top 3 best motorcycle GPS.
Editors Choice
Features
Topo Maps, Satellite Imagery
Anti Theft RAM, Fast Processor
Editors Choice
Features
Topo Maps, Satellite Imagery
Features
Anti Theft RAM, Fast Processor
Last update on 2023-11-04 / Affiliate links / Images from Amazon Product Advertising API
Below you will find some more details on the motorbike GPS devices. Also at the bottom of the page wee discuss some of the main features you should look for in your motorcycle GPS. Let's not waste any more time as we have a pretty cool bucket list of rides that we want to get out and experience. Perhaps you have a similar wish list too?
1. Garmin Zumo XT
Features
Adventurous Routing
Class-Leading Display Screen
Topographic & Satellite Imagery
Weatherproof & Rugged 
WiFi & Bluetooth Connectivity
As you can see there's plenty to love about the Garmin Zumo XT.
It's an accurate and solid unit that somehow still manages to be slimmer than its predecessor. It has an excellent quality 5.5-inch screen that's quite honestly, the best Bike Sat Nav we've seen on a motorcycle. It has a clarity that's noticeable even in the bright afternoon sunlight.
This device and its features are squarely aimed at the more adventurous biker. Yes, you can use of course it on your daily commute, but where it really comes alive is when you use it to plan a more exciting trip.
A more adventurous route can be planned by avoiding the highways, increasing the number of turns, climbs, and even plotting a completely off-road route. Using the topographic and birdseye view mapping is a pleasure. Switching between the various views is a cinch – just swipe your finger on the screen. 
You also get to avail of the Rider Alerts feature that tells you of any potential hazards coming your way. These might be extremely tight turns or there might be a torrential downpour on the horizon. Either way, it all helps to keep your ride that little bit safer.
Check out our full review of the Garmin Zumo XT here.
2. TomTom Rider Premium
Features
Anti Theft RAM Mount
Fast Quad Core Processor
Lifetime Maps, Traffic & Speed Camera Alerts
Dual Orientation
This is a tough waterproof GPS device that's noticeably faster than its predecessors. This is thanks to the improved quad-core processor that makes using the GPS much smoother to operate. The glove-friendly screen is 4.5 inches in size. You get Lifetime Map and Traffic updates along with Speed Camera Alerts. 
The included Anti-Theft Ram mount is the best in the business. TomTom should be commended for leaving the manufacture of the mount to the experts as they know what they are doing. For the rider, it means that you can install the GPS and leave it safeky on your bike. No need to remove it every time you park up the bike.
Check Out Our Full Review of the TomTom 550 Here.
3. Garmin Zumo 595
Features
Robust & Weatherproof
Tyre Pressure Monitoring
Bluetooth Connection
Strong Casing & Side Grips
No WiFi Connection
The Garmin Zumo 595 is the predecessor to the Zumo XT. There is a lot to commend about the Zumo 595 and it has been a popular model over the past few years. Interestingly, the device itself is slightly larger and heavier than the XT despite having a smaller screen.  
The Tyre Pressure Monitoring feature is something that none of the other two in our list include. This works by constantly monitoring the pressure of your tyres and will let you know if there is an issue. 
Check Out Our Comparison of the Garmin Zumo XT v 595 Here.
Best Motorcycle GPS
Summary
It was difficult to choose the 3 best motorcycle GPS  devices above.  Let's be honest each one of our picks will do the basics well and get you to where you to your destination. They are all weatherproof and tough enough to handle being subjected to the rough and tumble of riding.
Each device has some different features that set it apart from the others in the list. The Zumo XT hands down has the best and crispest screen. The Rider 550 has in our opinion the most intuitive interface whilst the Zumo 595 comes with the tyre pressure monitoring.
Whichever device you choose, we wish you and all of our readers many happy days of exploring on the bike.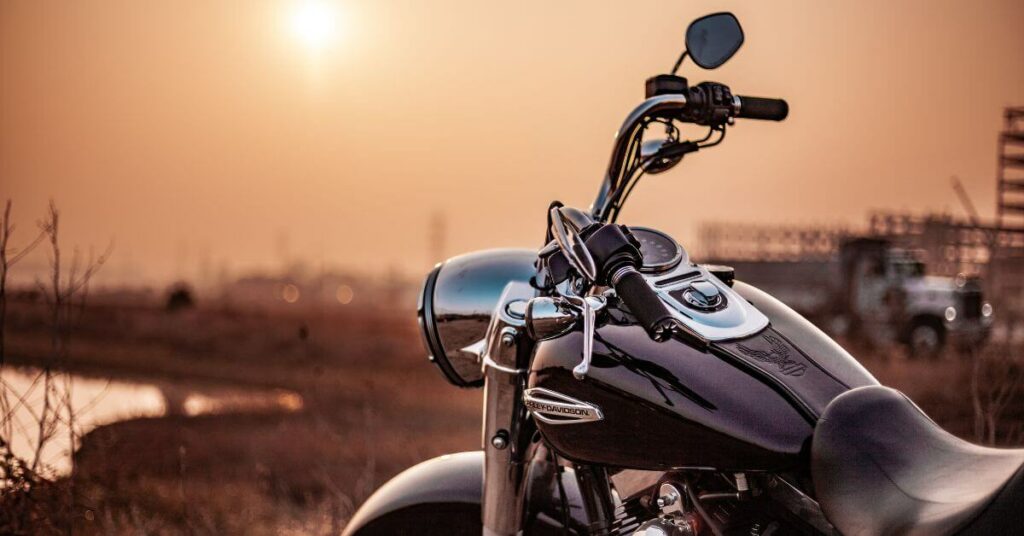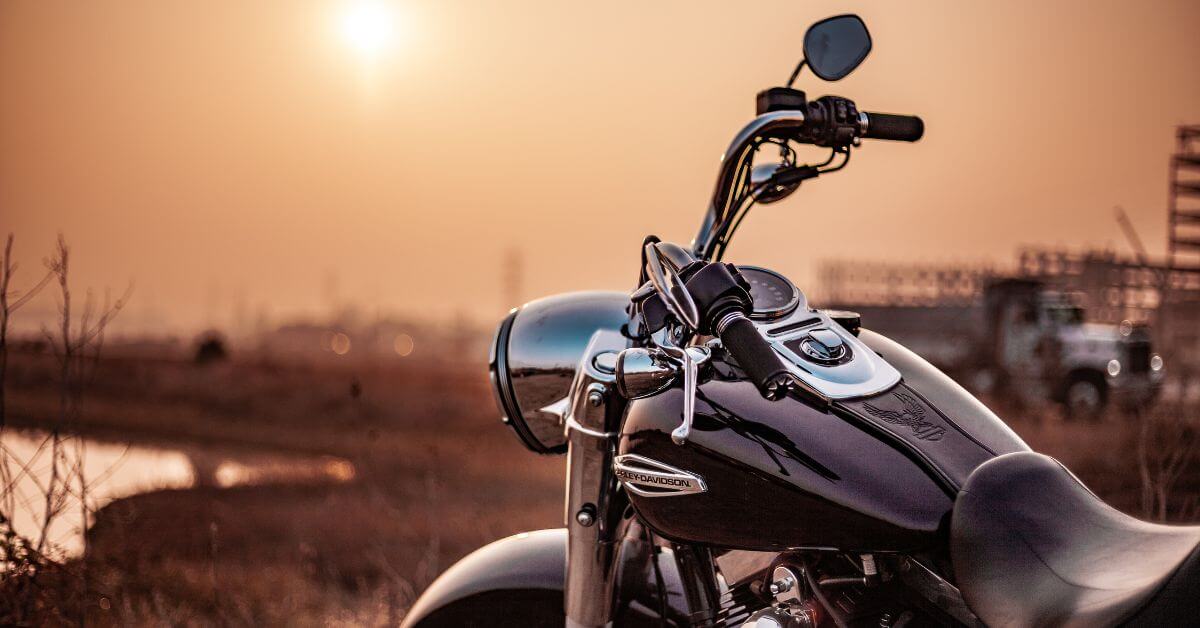 What Features Should You Consider?
Ruggedness
The GPS will be attached to the handlebars of your bike and therefore subjected to the unpredictable outside elements. It will need to be able to withstand the rain, the wind, the dust and all of those vibrations that come with riding a bike.
The weather conditions you might experience while riding are not something that you can control and therefore, your GPS needs to be one robust unit. In other words, it needs to be a rugged and fully weatherproof device that can take everything that may be thrown at it.
We recommend looking for a device that is housed in a sturdy case and has a minimum waterproof rating of IPX7. With this level of protection, you should be able to keep using your GPS in all weather conditions.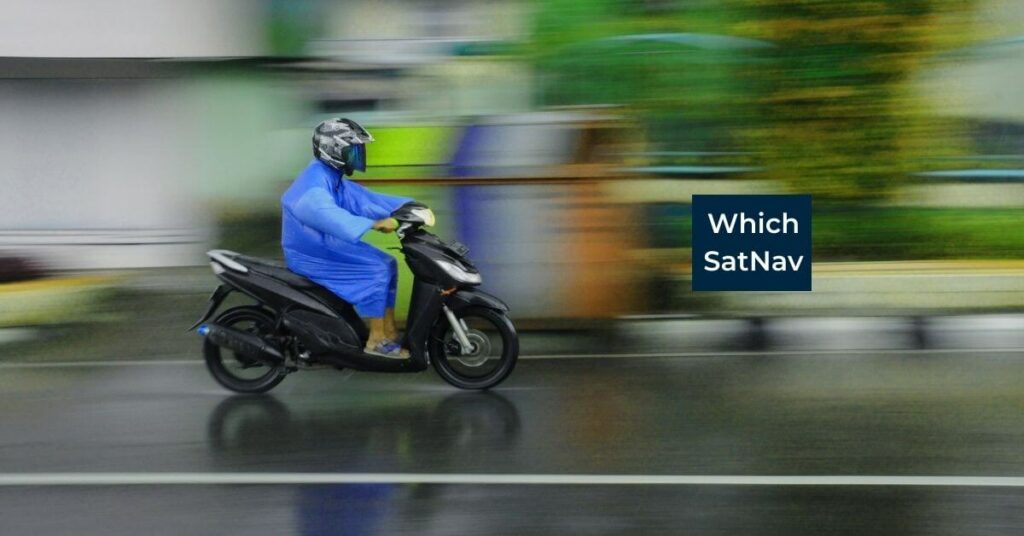 Size
Choosing the right sized bike sat nav is an important task. If it's too small, then you'll struggle to see it, too large and you may not be able to comfortably fit it onto your handlebars. 
Go out to your bike and use your smartphone as a makeshift size guide. Move the phone around and try to ascertain the maximum size device that you can attach. Most phones these days have screens of about 6 inches. 
Display
Riding your bike means dealing with different levels of lighting. You may have at certain times of the day have bright sunlight on your back. This could make the screen difficult to read. The device you choose should have a high level of anti-glare. Also, the higher the number of pixels provided then generally, the better the quality of the screen and the clearer the detail.
Interface
The better quality GPS devices are easy to use. You don't want to need a PhD in Physics to be able to find your way around the various features of the device. Navigating the different menu items or plotting, your route needs to be a straightforward task and something that you should be able to move around quickly and intuitively.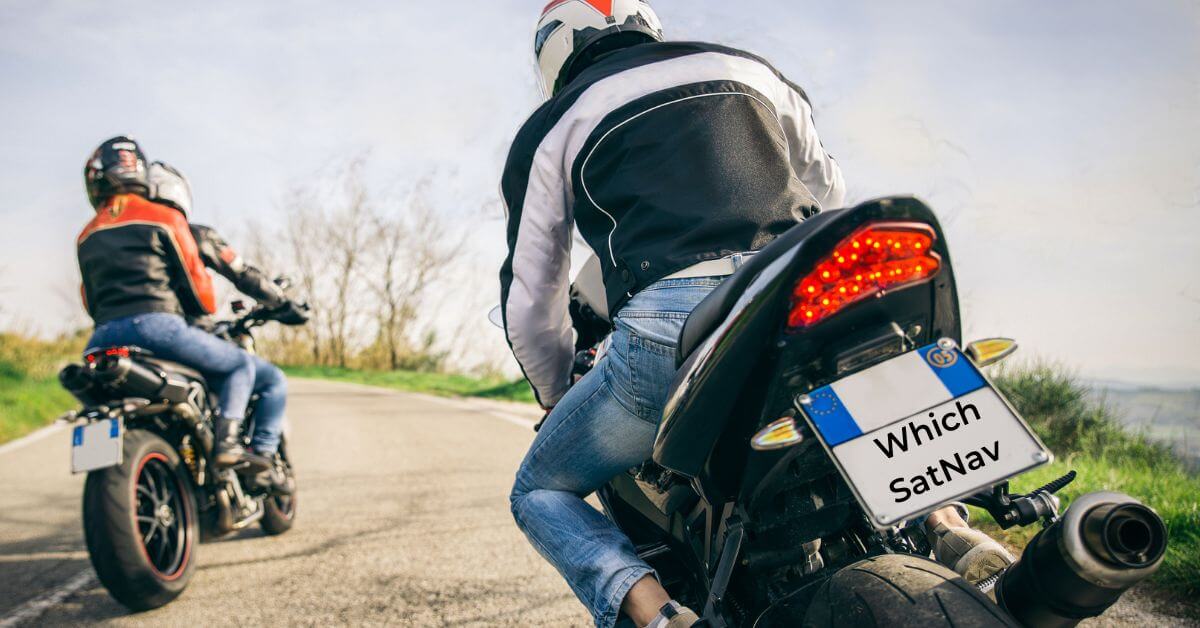 Glove Friendly
Riding a motorbike means that no matter the weather, you must wear gloves. Winter gloves tend to be more substantial than summer gloves, and therefore, you want a screen that responds to the touch no matter what it is you're wearing. There would be nothing more frustrating than having to pull over and remove your gloves to use your GPS.
Connectivity
Any half-decent motorcycling GPS device should be Bluetooth enabled. It allows you to connect your phone to the GPS. This will allow you to make and receive calls using voice commands and to read your messages directly on the screen of the GPS. Another benefit is that you will also be able to connect your headset use the voice command functions. This means that you will receive your route instructions via audio, thereby, keeping your hands on the bike at all times.
A WiFi-enabled GPS means that you will be able to update the device without having to connect to a computer. You only need to connect to the WiFi, and it all software and map updates will be done automatically.
Maps & Traffic
Your GPS device will come with some preloaded maps. Depending upon your location these may be Worldwide, European or only North America mapping. While Worldwide maps are the best option, it is possible to retrospectively add additional maps in the future, albeit there will likely be a cost attached. 
It's also advisable to choose a device that provides Lifetime Map updates. This way you can be sure to be using the latest maps at no extra cost to you.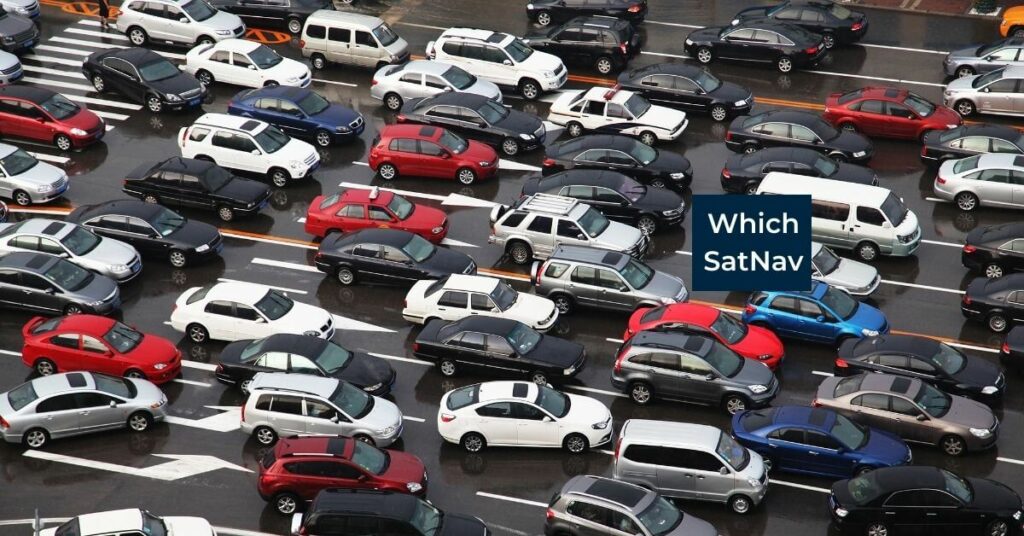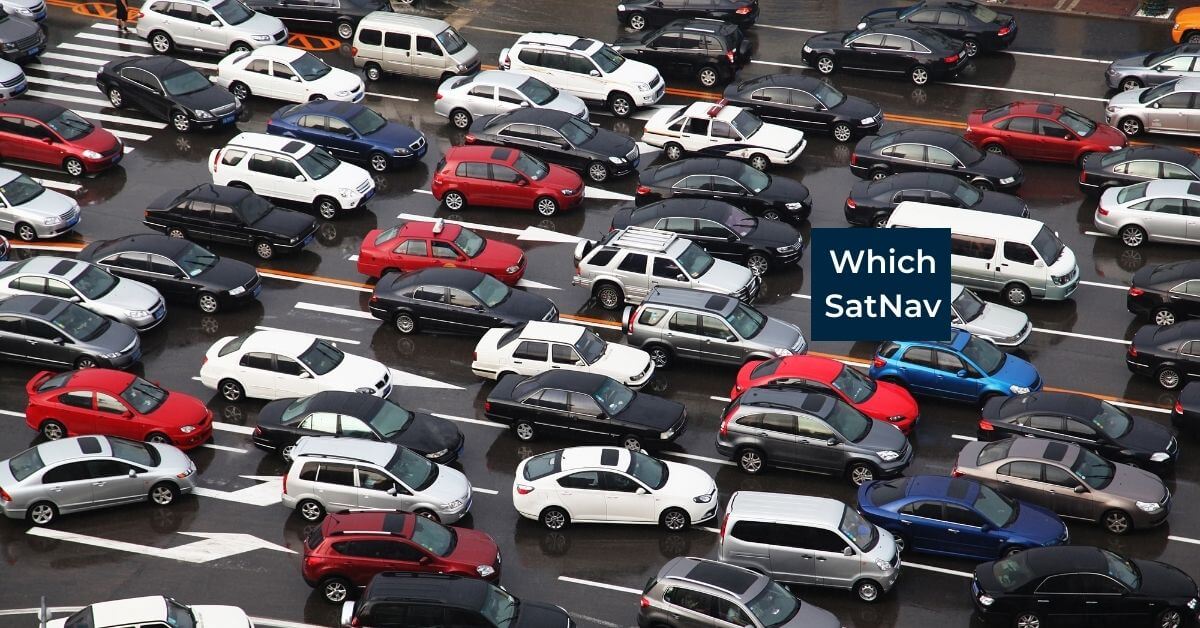 Receiving traffic alerts as you ride means that you can avoid any traffic jams or potential issues on the road. Bottlenecks slow you down and make riding stressful, so we are big fans of any features that can help us avoid any such problems.
Mount
Most of the best motorcycle GPS units are mounted onto the handlebars. There are other options available, but this would be the recommended method for most riders. The better mounts will have an additional rubber protector within the gripping mechanism, making them more secure. The addition of an Anti-Theft mount will mean that you can leave the device permanently attached to your bike as you will be provided with better security.
Additionally, if you want to be able to use the GPS in your car, then you will want to have a unit that comes with a standard windscreen or dashboard mount. This will enable you to unclip the sat nav from the bike and bring it with you in the car – the best of both worlds!
Editors Choice
Features
Topo Maps, Satellite Imagery
Anti Theft RAM, Fast Processor
Editors Choice
Features
Topo Maps, Satellite Imagery
Features
Anti Theft RAM, Fast Processor
Last update on 2023-11-04 / Affiliate links / Images from Amazon Product Advertising API