My First Impressions
This is a nifty little golf gps device that's small enough to carry around in your pocket or attached to your golf bag. If you don't like wearing those chunky GPS watches then this might be perfect for you. If on the other hand, you do like the GPS golfing watches then check out the Garmin Approach S40 or the S60.
I like how it is made of durable, water resistant material. For the more technical heads among us it has an IPX7 rating which basically means that if you so wished the device could be submerged in water for 30 minutes at a depth of 1 meter. If that's your thing great, however, spoiler alert – we have not tested this claim for this Garmin Approach G30 review!
Last update on 2023-09-26 / Affiliate links / Images from Amazon Product Advertising API
All you have to do is power it on with the single button on the left and use the touchscreen to scroll through the various functions. The touchscreen is pretty responsive although if you happen to have stubby fingers then the small display size may cause some issues for you 😉
The display is a pretty compact 2.3-inch color responsive touchscreen display that given it's size is pretty visible even in bright sunlight. The display resolution of 200 x 265 pixels isn't going to win any prizes and nor will you be watching any 4k movies on the device. But, you know what? It's more than adequate for providing you details of the golf course that you're playing. It provides you with plenty of information about the course, the distances and your scores.
What exactly can the Garmin Approach G30 do?
Let's not kid ourselves, the only reason anybody even considers buying a golfing GPS is to become a better golfer. Golf is a game that lends itself well to using technology to lower your handicap. Yes, of course you'll need to play well but a device like this can really provide you with a competitive edge.
It gives you a great overview of the course that you're about to play and it makes it easy to navigate around it. You can view each hole of the course before you get to them and it provides you with an opportunity to know exactly what's coming up. After all, forewarned is forearmed as my grandfather used to say!
Course Overviews
The Approach G30 shows the current hole that you are playing. It tells you the distance to the pin or to the middle of the green using layup arcs.  From the GPS you get a 3D view of the green, it shows you the exact pin location and the distance to it from anywhere on the course.
It can help you make better decisions about which clubs to be using in order to get onto the greens in less shots! It even tells you if there are any slopes on the fairway that you should be aware of along with the ability to measure the distances by touch targeting. In other words, it calculates the distances on the screen by where you touch and drag various points on the screen.
You also have the option of seeing the distance to the next hole, the current distance to the next hole and the current time. All of this information is available in easy to read, easy to understand format on the display that will always show you exactly where you are on the course.
The coolest feature of this device in my view, however, is the ability to view a complete simulation of the course. This feature provides you a gliding birds eye view of the course that ends up with a zooming in on the green of each hole. It's almost as if you are playing the hole from a distance of a few meters in the air. How cool is that?
Thousands of Courses
The Garmin G30 has the details of at least 41,000 different preloaded courses from around the world preloaded into the memory. That's an insane amount of golf courses and if you manage to play them all, well then I guess you'll be going down in golf folklore and will most definitely be getting a very worthy mention in the Guinness Book of World Records! 
Having these loaded onto the device means you can scroll through courses and look at the color maps in detail without having to leave your armchair. It can also provide you with a better understanding of the courses that you see the professional players playing on the television. You'll be better able to visualize the dogleg on the golf course encountered during the Ryder Cup!
Measuring the distance 
Imagine you've just hit the golf ball an almighty distance down the fairway. In fact, you believe that is the furthest you've ever driven, but how can you prove it? Well, the Garmin Approach G30 review makes it rather easy for you to settle any dispute about shot distance accuracy before you get to the club house.
All you have to do is take your shot and make sure you see where the ball lands! Then select 'measure shot' on the screen and walk towards your ball. Once you get to your ball tap the screen and hey presto the distance of your shot is instantly calculated for you. And best of all? There's no more arguments about who managed to hit the furthest shot!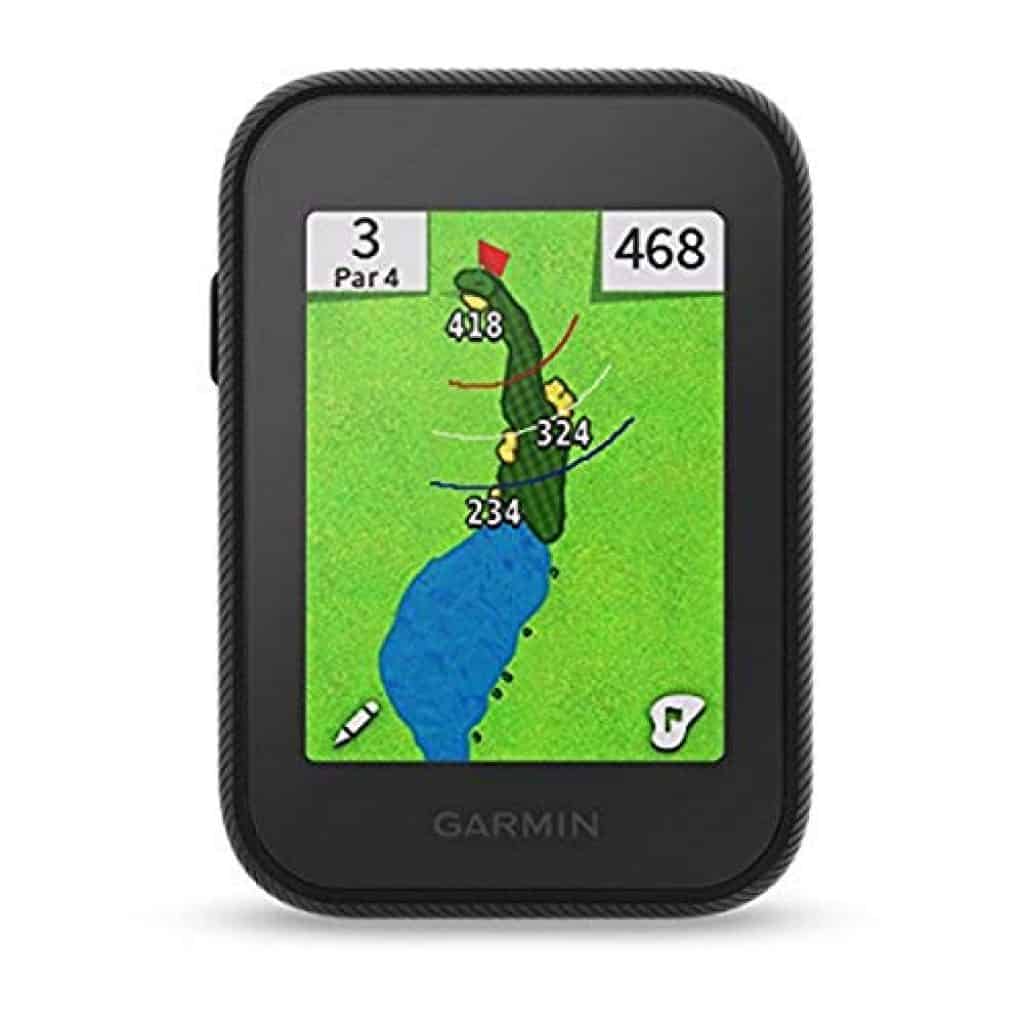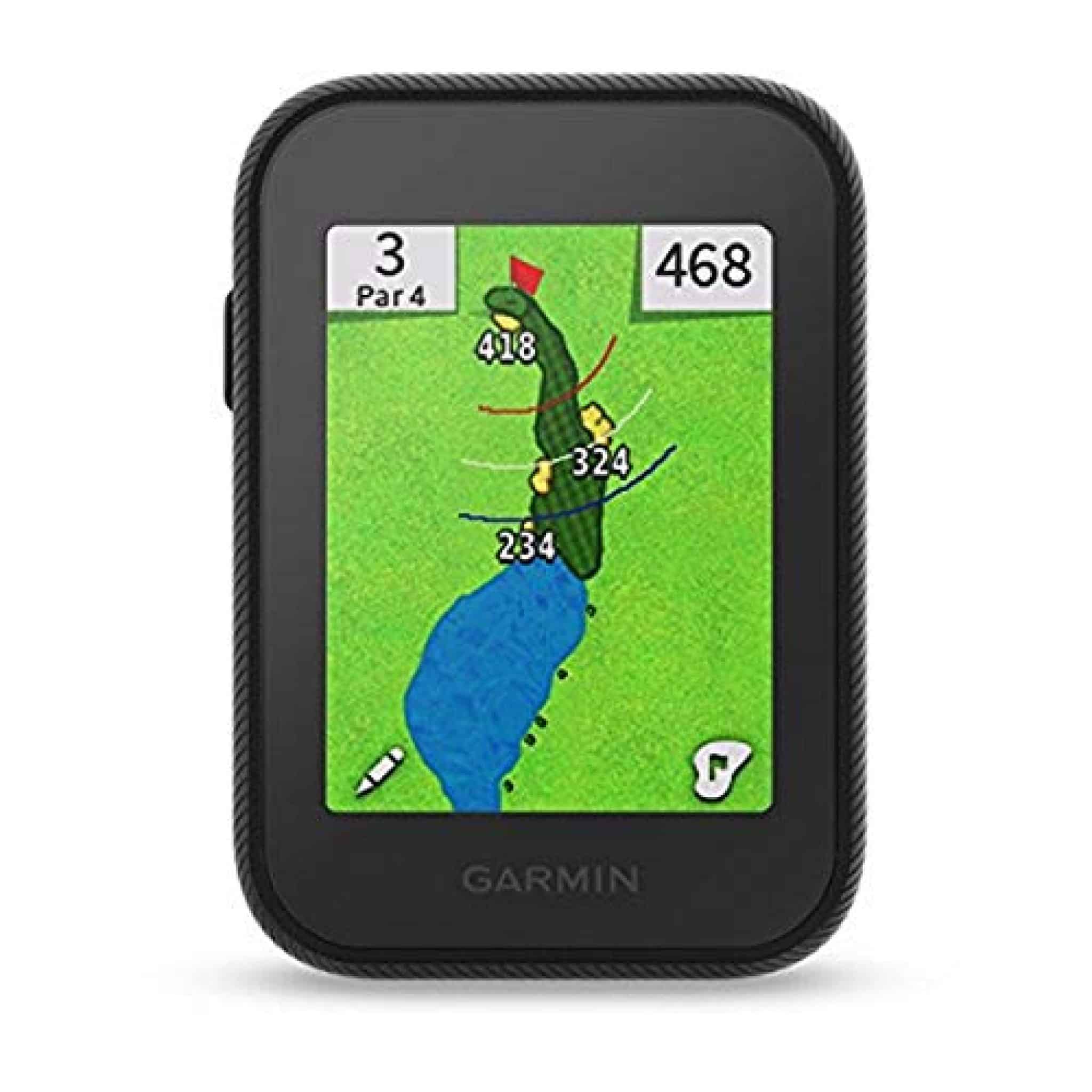 Course Navigation
Using the G30 makes it easier way to navigate around the course. You can use it to select your next shot, you can check your yardages and you can even record your score. You can set up your own course using GPS coordinates and you can also create courses using different layouts, distances and slopes. You can also set up your own custom courses which are easy to create. You can easily save courses that you have created so that they are ready for you to play whenever you want. It's pretty easy to do this, just add a course and then save it. You can name it and you can choose to keep it private or make it public.
What's the Scores?
The Approach G30 allows you to keep the scores for up to four players at the same time. You can play the round and record the number of shots each player takes on each hole. The digital scorecard can be set up to show the name of each player, the current hole number being played along with the par for that hole. It's also pretty straightforward to make any necessary adjustments to the number of shots taken by any of the players – not that I'm suggesting for one moment that you should!
The G30 allows you to set the handicap for each player and for each individual hole if required. With the relevant settings enabled you will be able to calculate a course handicap for any individual by entering the players handicap and the course slope rating.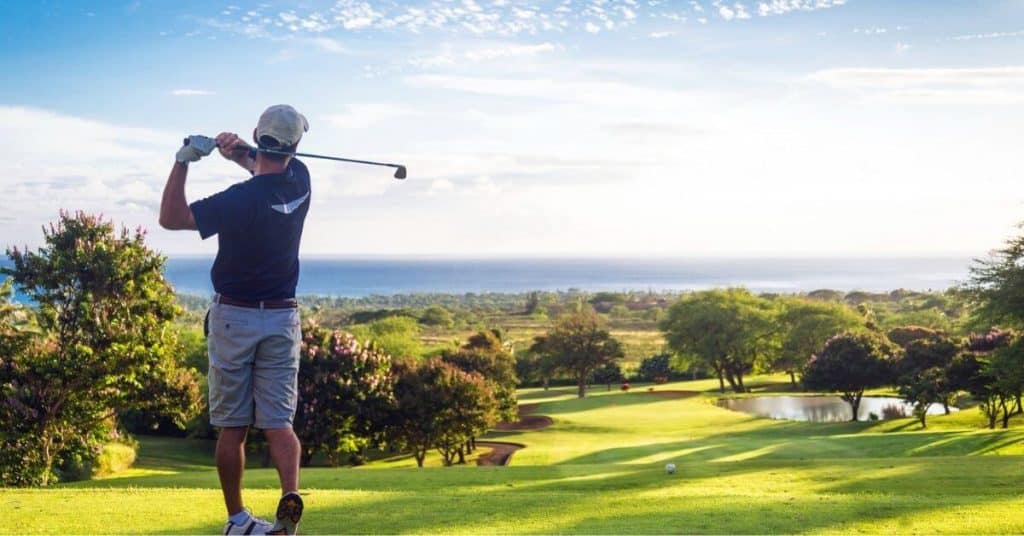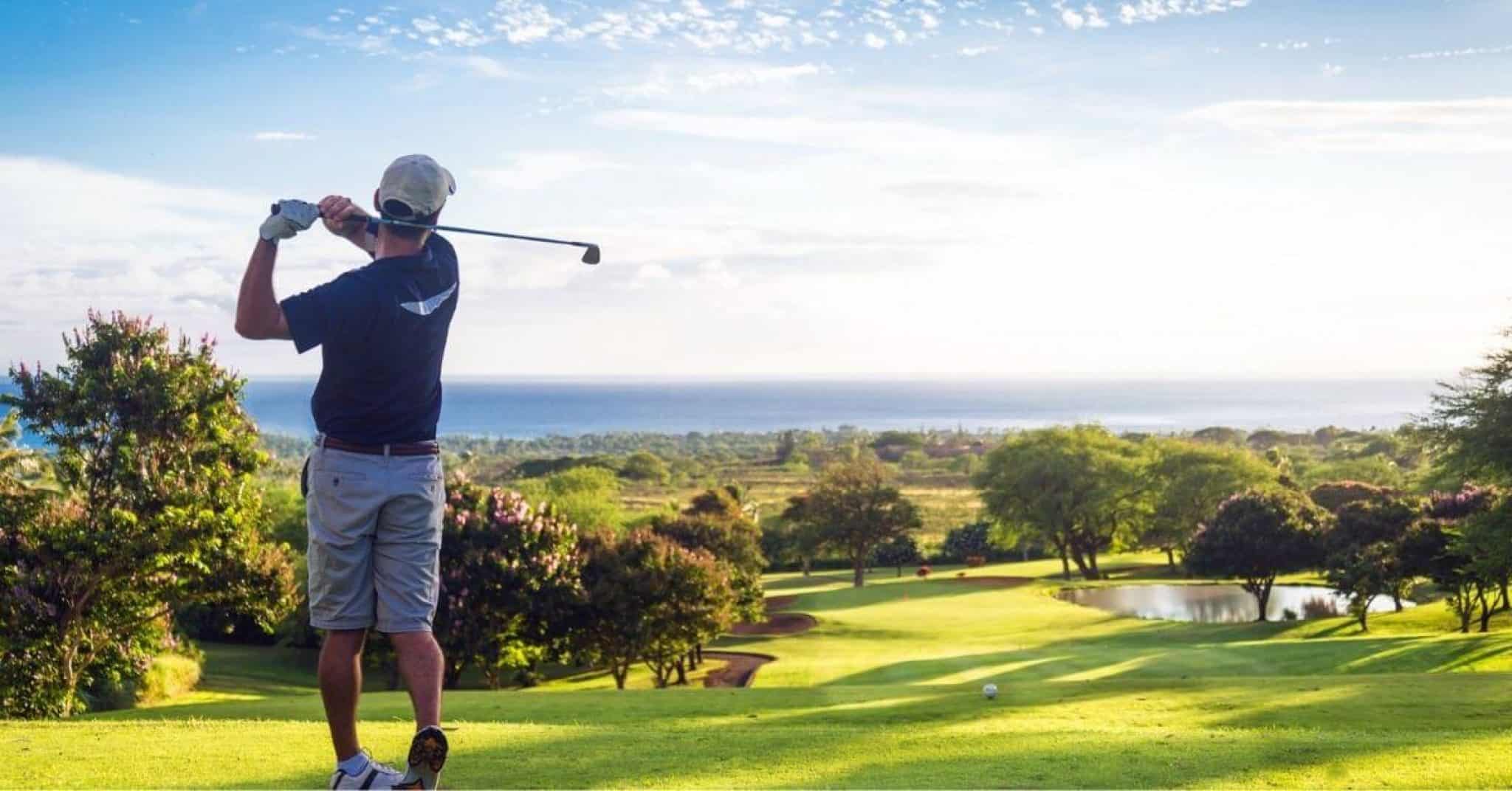 TruSwing Metrics
I guess the first question is what exactly is TruSwing? Well, the simplest explanation is that it's means of analyzing your golf swing.
How does it do this you may well ask? 
Well, unfortunately you will need another bit of kit, the Garmin TruSwing Golf Club Sensor. This is attached to the shaft of the club and then synced via Bluetooth to your Garmin Approach G30. And I say unfortunately as Garmin has decided to discontinue this particular sensor. This is a shame as it provided the ordinary golfer with some pretty interesting and useful metrics on your golf swing speed, club angles and critically some feedback on where you could improve upon your swing. 
If you're still interested in getting one of these sensors, then it's probably worth scouring some online golfing forums to see if you can pick one up second hand. 
Connectivity
You can use the Garmin Approach G30 as a stand alone device or take it a step further by syncing it with your smartphone via Bluetooth. You'll need to download and install the Garmin Connect app on your smartphone. Once done you will be able to receive text message and email notifications  as well as incoming call alerts on the screen of your G30. The display is large enough to be used without the need for you to keep pulling your phone out of your pocket to check for any potentially important notifications.
I understand why many people want to be able to receive their smart notification on the screen of every device they own, but in my opinion it's always better to put the phone and all of those pesky notifications away. After all, they are only a distraction and you really want to be concentrating on your round of golf! (But hey, we're all different and that's just my opinion;))
What's in the Box?
Garmin Approach G30
Usb Cable
Documentation
Belt clip 
Battery Life
There can be few complaints about the battery as you should get around 15-hour battery life from the rechargeable battery. Unless you're a particularly slow golfer then that should easily get you around the course a few times before you have to plug the unit into the wall! T
Last update on 2023-09-26 / Affiliate links / Images from Amazon Product Advertising API
Final Thoughts
We can see in this Garmin Approach G30 review that you get a neat little handheld golf GPS. It provides some useful data that you can use to help you improve your game and make your rounds of golf more enjoyable. It provides you with an entire course view with a colored map where you can zoom in on any areas of interest. It provides you with accurate distances, hole overviews and lets you know your correct location on the course.
If you add all these features together then you get yourself a mini caddy like a professional golfer would have; albeit your version has a sleek design and can fit in your pocket! The bright, 2.3-inch color touchscreen display can show you the green view on over 40,000 pre-loaded courses. With all of this information packed into a golf gps device figuring out accurate yardage is now something that can be easily done on a handheld gps. This an excellent and well priced piece of kit for someone who wants to improve their golf.