This GPS device was originally designed for those who like to travel and bring a sat nav with you. It has been marketed as a gadget that you'd put into your bag or suitcase whilst flying and use then when you land at your destination. This seems like a great idea but does the TomTom via 1505m 5 inch portable gps navigator lifetime maps live up to expectations?
[wpsm_column size="one-half"][wpsm_pros title="PROS:"]
Fold & Go Mounting System
Free Lifetime Map Updates
Affordable Pricing
Bright Clear Screen
Responsive Navigation
[/wpsm_pros][/wpsm_column][wpsm_column size="one-half" position="last"][wpsm_cons title="CONS:"]
Resistive Screen
No Hands Free Function
Map Updates Can Be Problematic
No SD Card Slot
No Live Traffic Information
[/wpsm_cons][/wpsm_column]
Design
After a while it can become quite difficult to write about the physical design features of a GPS device. They are after all fairly similar in shape and colour. To my knowledge at least, no manufacturer has come out with a radically different design. The TomTom via 1505m is no exception. You get a black rectangle box with a screen on one side and and integrated mounting system on the other side. It may seem that perhaps I am being a little unkind, but if something isn't broken why change it?
Mounting System
The device is stuck to the windscreen via the suction wheel that has become standard on a number of TomTom models. You dampen the suction pad, lace it onto the glass and turn the locking wheel to secure it in place.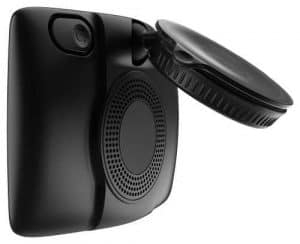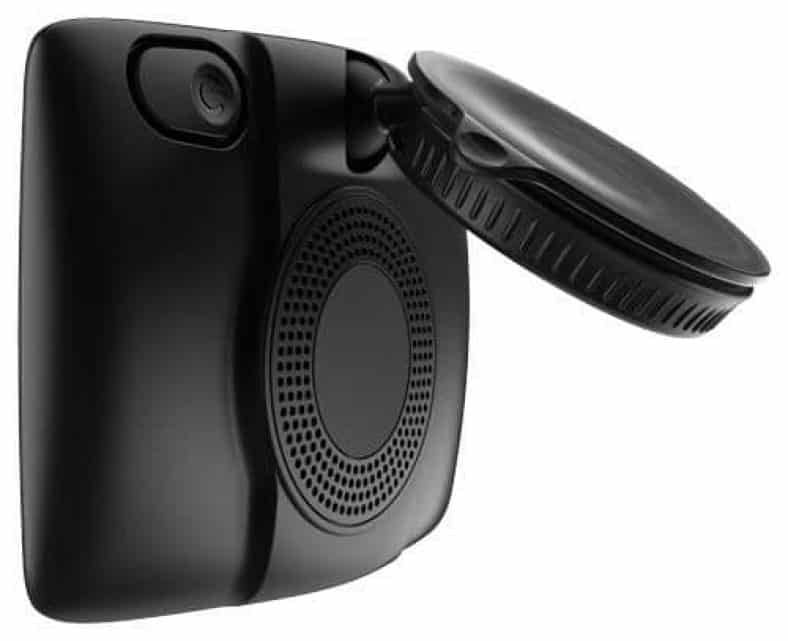 The mount itself remains attached to the device at all times. A bezel on the mount clicks into place on the rear and is designed to stay this way. In order to remove the device from the windscreen you take it down in its entirety – GPS and mount together. A rather nifty feature is that the mount then becomes foldable against the back of the unit. This makes it easy to transport and bring with you when you leave the vehicle.
If you travel extensively by air I guess that this is an useful feature. Small and slim enough to throw in your bag and bring with you to the hire car.
One point worthy of mention is that no matter how I tried, I could not get the optional disk to fix to the dash itself. Perhaps some of my readers were able to fare better than I?
Navigation
The via 1505M was marketed as having a new user interface (although to be fair that was upon its initial release). The interface itself is simple and clutter free with two large buttons being dominant on the screen. The "Navigate To" and the "View Map" options. I did find that initially the device was a little slow in finding where I was located. The time taken from turning on the GPS to obtaining a lock on the satellites may take 2 – 3 minutes in total. This was very frustrating when I drove out of a multi storey car park unsure of which way to turn. Let's just say, those cars behind me though they were behind me aka as Driving Miss Daisy as I waited for a signal lock!
[wpsm_video schema="yes" title ="Driving Miss Daisy" description ="I like to drive under the speed limit!"]https://youtu.be/TQ3wXC5jqKE[/wpsm_video]
The via series use the IQ Routes system that was once a staple of TomTom devices. And to be fair, the routing system worked well on the whole. You begin by inputting your destination via the touchscreen. Here the screen wouldn't win any prizes for being overly responsive – it did take a few presses of the screen to make sure that the letters I wanted to use came up. Perhaps I am a little heavy handed in tapping the screen but it was somewhat of an annoyance, particularly if your in a bit of a hurry.
As for the navigation itself, the device did its job just fine. I couldn't argue with any of the routes that were calculated. It agreed with the TomTom Go 50 that I also had in the vehicle. Next time I head out with this device I shall bring along the Garmin nuvi 55 with me to further compare the results. I'll keep you posted as to my findings.
You also get Advanced Lane Guidance for when you approach an exit. This means that you should find yourself (as long as you follow the instructions of course!) in the right lane for exiting or merging from the highway. I found this particularly useful when driving around the outskirts of the city. The city planners seem to love lots of lanes merging into one another!
What's In The Box?
[wpsm_list type="check"]
TomTom VIA 1505 M device with preloaded maps
USB cable
Car charger
Documentation
Adhesive Disk
Integrated Mount
[/wpsm_list]
[wpsm_specification]
Battery Life – 2 hours
Mounting System – Easy Port Mount
Screen Size – 5 inch
Screen Resolution – 480 x 272
Product Size (WxHxD) – 14.45 x 9.05 x 2.22cms
Product Weight – 235 grams