We decided to carry out a Garmin nuvi 55 review as this device is ranked as a bestseller on Amazon. As always we'll be putting the device through its paces and will provide you with our unbiased opinion as to whether it deserves its spot at the top of the bestseller charts.
This is Amazon's Number 1 Bestseller in the Vehicle GPS Units category. Thankfully it's also available for sale with a hefty discount
Check Out The Latest Price on Amazon
The Garmin Nuvi 55LM
[wpsm_column size="one-half"][wpsm_pros title="PROS:"]
Competitive Pricing
School Zone Warnings
Doesn't Just rely on Cellular Signals
Utilises The 'Up Ahead' Feature
Fast Location Lock Onto Satellites
[/wpsm_pros][/wpsm_column][wpsm_column size="one-half" position="last"][wpsm_cons title="CONS:"]
Screen Difficult To See In Strong Sunlight
Does Not Have 'Real Directions'
Navigational Issues With Difficult To Find Areas
Touchscreen Isn't Overly Responsive
No Bluetooth For Hands-Free Calls
[/wpsm_cons][/wpsm_column]
Design
The design of the nuvi 55LM is the same as previous models within the Essential Series. We're used to seeing these rectangular black and grey two-tone devices at this stage. In our view, if something isn't broken, then there really isn't much need to change the design.
The physical specification of the device (13.9cm Width x 8.6cm Height x 2cm Depth) means that it is easy to carry around in your bag or rucksack if required. It also only weighs in at 180 grammes (6.4oz) making it a very portable device. Normally when I get out of the car I would take the sat nav off the windscreen mount. I would rarely take it with me when I'm walking and so it gets placed into the glovebox. You might be interested in reading the list that the insurers Nationwide have compiled  of what you should keep in the glove compartment
If only you saw the amount of stuff, apologies I do of course mean 'essential family paraphernalia' that resides in our little glove box! It's just as well this nuvi 55LM is the size that it is! So thank you Garmin 😉
Screen
The device has a standard 5inch display with a screen resolution of 480×272 pixels. Whilst not going to set the world alight, particularly when compared to the HD screens of the more expensive devices it performs well most of the time. The only issue I encountered during testing was when driving in some strong sunlight. The screen appeared washed out and it was difficult on a couple of occasions to make out despite my squinting! On the whole though, for this price level, I was happy with the performance of the display.
The nuvi 55 performs well when your driving in the dark thanks to the white backlight. It provides a clear screen that's easy to read without being too obtrusive to the eye.
Navigation
There are some differences to the navigational capabilities of this device. Some of these belie the fact that it sits in the budget range.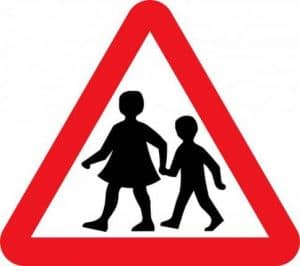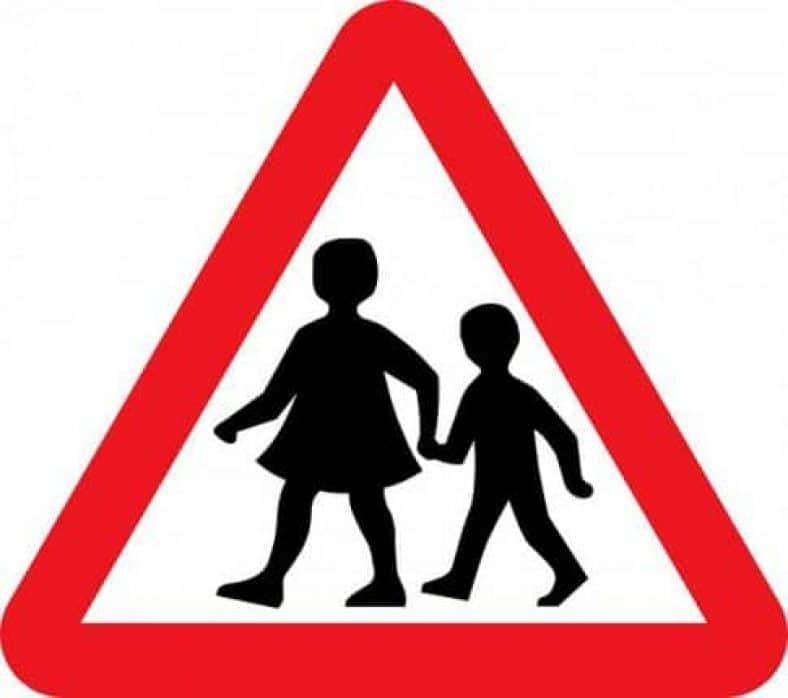 The introduction of the School Zone Warnings function is a welcome addition. It works by providing an audible warning when you are in the vicinity of a school. Once you've heard the warning a couple of times you automatically slow down and become more aware of your surroundings – particularly around parked cars on the side of the road. This function worked really well and perhaps it something that manufacturers should think about offering as standard with all of their sat nav devices.
0
This device also comes with what seems to be a standard offering on the nuvi range these days – Lane Assist with Junction View. This feature provides you with some assistance when your approaching more difficult junctions. It provides you with a split-screen as you come up to the interchange. On the left-hand side of the screen, you can see the road ahead as normal and on the right-hand side, you see a close up of the junction itself. Bold colourful pinky/purple arrows show you which lane you need to be in order to navigate smoothly. This feature is particularly useful when coming off a major road or when you're approaching a multi-lane roundabout.
When inputting your destination you can ensure that the route calculated avoids toll bridges, motorways etc – a good standard feature if you want to take the scenic route or you prefer not to pay some expensive tolls.
Driving Guidance
The standard navigational screen provides you with the current speed limit in a box on the left-hand side of the screen. Just underneath this is your current speed of travel (ideally it's less than the other figure!) along with the name of the current street your travelling on. Another important bit of information is your estimated time of arrival and this will adjust depending upon the conditions and speed of travelling.
Go over the speed limit whilst driving and the current speed sign flashes red and you hear an audible beep. A simple feature that makes sure you are always aware of your current speed and the correct speed limit for the area your travelling. You also get turn by turn directions are provided with spoken street names. The kids had some great fun as the device struggled with the pronunciation of some French named roads and villages!
One addition that I did appreciate was the Up Ahead feature that comes with the nuvi 55LM. It provides you with the details of any POIs that are coming up ahead(hence the name!) on the right-hand side of the screen. The details provided of what's on your route ahead can be adjusted to your preferences – perhaps you'd prefer to see the next few gas stations or supermarkets up ahead. Rather usefully you'll get all these details without having to move away from your navigational screen. Every time I take the car out after one of my 'family' members there's never much fuel left in the tank. Seeing how far to the next couple of gas stations makes sure I can calculate with some degree of certainty if I have enough fuel to continue my journey!
Map Updates
The Garmin nuvi 55LM comes with Lifetime Maps Update. This means that like the Nuvi 67LM you get any map updates as they become available for free. You'll need to make sure that you have enough space on your device as future updates can increase in size. You may well in the future need to buy a microSD card in order to put the updated map details on your nuvi 55LM. If you've read some of my earlier reviews then you'll know that this is a pet peeve of mine. Why oh why don't manufacturers factor this into the devices from the outset – give us a sat nav with enough room for updated maps! You might remember my TomTom GO 500 review where the same issue drove me bonkers!
What's In The Box? 
Garmin nuvi 55LM GPS Unit
Vehicle Power Adapter
USB Cable
Windshield Mount
Quick Start Manual
Conclusion
There's lots to like about this budget offering from Garmin. Yes, it may be missing some of the options that come with the higher end and higher-priced models but at this price you cannot complain too much! There are some pretty nifty features that we've highlighted above. You can also tap the screen whilst driving and you can scroll between the different viewing options – trip details/3D views/zoom in and zoom out.
As regular readers know I like customisation and the ability to change things to my liking. This device provides the ability to chop and change what shows up on the 'right bar' – ETA, distance to destination, current time and even current elevation which is pretty cool.
The bottom line is that I really like this sat nav, particularly at this price point. If you can do without some of the more expensive add ons and features that come with the higher-end Garmin devices then your onto a winner!
[wpsm_button color="orange" size="big" link="http://amzn.to/23ksO6Z" icon="none" class="" target="_blank" rel="nofollow"]Buy On Amazon[/wpsm_button]