You're in the market for a new trucker GPS, so you've asked around and read a lot of reviews, but it's hard to know what's important and what isn't. What should you look for? The good news is that most of its common sense. If you're like most truckers, you'll want a device that is easy to see and use while you're on the road. You'll also want a device that has all the major map features, including truck-specific ones like truck-only lanes and rest areas.
TomTom v Garmin Best Trucker GPS?
How do you know what to look for? Fear not, we're here to help you decide which one is best for your trucking needs. We'll look at how the TomTom Trucker 620 and the Garmin dezl 780 compare; look at their individual strengths and weaknesses, and help you work out which is best for you and your trucks.
Our Choice
Garmin dezl 780 LMT-S
Backup Camera Compatibility
Our Choice
Backup Camera Compatibility
Backup Camera Compatibility
Last update on 2023-12-04 / Affiliate links / Images from Amazon Product Advertising API
As you may know, a TomTom truck sat nav or the Garmin trucker GPS are two of the biggest names in the trucker GPS market. Both options can make a solid GPS option for truckers and therefore, it can be hard to settle on the right one, especially if you're new to the world of trucker GPS.
Garmin vs TomTom best trucker GPS device?
When buying a trucker GPS it's difficult to ignore the personal preference of the driver. Some drivers will prefer the layout and navigational screens of the TomTom while others will naturally prefer the Garmin version.
As both of these devices are trucker specific they have a number of similar features. Both devices will require you to input your vehicle size and dimensions in order to provide you with enhanced truck routing. This means that you won't be sent on long and winding country roads and you'll avoid those low bridges seen in the video below. If you're carrying hazardous materials then your route will also be adjusted accordingly.
Both the Garmin and the TomTom also come with voice-activated navigation, Wi-Fi, and Bluetooth connectivity. if you're looking for trucker services then they will both tell you where the appropriate fuel stations with showering facilities are found.
So far, they are both pretty similar devices and will look after your needs as a trucker. However, as with all of our GPS comparisons, we have to decide which GPS device we would buy.
And our winner is…….the Garmin dezl 780.
Why have we chosen the Garmin dezl 780?
Larger screen
Better route & break planning
Fleet management capabilities
Service & maintenance logs and notifications
Backup camera compatibility
And there we have it, in the debate TomTom v Garmin best trucker GPS debate we have chosen the Garmin dezl 780 as our favorite choice.
---
TomTom Trucker 620
TomTom Trucker 620 6-Inch Gps Navigation Device for Trucks with Wi-Fi Connectivity, Smartphone Services, Real Time Traffic And Maps of North America
Regular updated USA and Canada Maps for large vehicles: Drive on the right roads for your truck with specialized routing for hazardous cargo, vehicle size, weight, and max. speed..Control...
TomTom traffic and services via Bluetooth: Avoid getting stuck in traffic and know your precise arrival times. Drive safer by knowing when to break thanks to jam tail warnings.
Updates via WiFi: Regular USA and Canada map updates and service refreshes are quick and easy with the convenience of your TomTom Trucker GPS's built-in WiFi. No computer needed.
6" touchscreen plus mount: Secured by a specialized click-and-drive mount view instructions clearly on the high brightness and sunlight-readable screen of your TomTom Trucker GPS.
Last update on 2023-12-02 / Affiliate links / Images from Amazon Product Advertising API
Garmin dezl 780
Garmin dezl 780 LMT-S, GPS Truck Navigator, 7" Display
Premium 7" truck navigator with powered magnetic mount and includes map updates
Free live services, such as traffic and weather, when you download the free Smartphone Link app on your compatible smartphone. Display size- 6.0 W x 3.5 H (15.2 x 8.9 cm); 6.95 Inch (17.7 cm)
Custom truck routing3 for the size, load and weight of your truck plus alerts for upcoming bridge heights, sharp curves, steep grades and more
Easy Break Planning with timely notifications plus a Truck & Trailer Services directory, searchable by brand or amenity (e.g., "Flying J" or "showers")
Last update on 2023-12-04 / Affiliate links / Images from Amazon Product Advertising API
Trucker GPS devices are becoming more and more popular as the technology gets better. However, there are still a lot of truck drivers out there who are unsure what to look for in a device, or what features are essential for a good and stress-free driving experience.
To help you, we have put together a list of the 11 must-have features of a trucker GPS device for your convenience:
What to look for in a trucker GPS?
Customized Truck Routing – the main function of the GPS is to get you to your destination and nearly all devices will do that. Commercial trucks, however, will benefit from proper truck routing options due to the truck size. It's a fact that trucks are larger vehicles and it may not be suitable to drive them down certain roads – you'll also need to avoid low bridges, tight corners, and narrow lanes.
Trucker Services – driving for a living can be tiring and it's necessary to have plenty of stops. A good device will let you know where the best services for truckers are located. Perhaps you're looking for a shower, a meal, or for somewhere to park up for a few hours.
Screen Size – we believe that you're going to need a minimum 6-inch sized screen. A larger screen size should ensure that the device won't get lost in the cabin and nor will you need a magnifying glass to see the routes! 
Traffic Updates – if you're on the road a lot and under pressure to deliver goods, then avoiding traffic jams can save you a lot of time. There's also a safety aspect as knowing that there's a traffic jam up ahead can ensure that you have plenty of time to slow down before arriving at the bottleneck.
Spoken Directions – an often-underestimated feature of GPS devices is clearly spoken verbal directions. This means that you can keep your hands on the wheel and your eyes on the road at all times and therefore, drive safer.
Connectivity – having Bluetooth connectivity will allow you to connect the GPS device to your smartphone. This will remove the temptation to look at your phone notifications as you drive as they will now show up on your GPS screen. Another cool feature that can make your life much easier is having a Wi-Fi-enabled device. This means that you will be able to update your device and plan your routes at any truck stop that has public Wi-Fi.
Maintenance Logs – try and choose a device that keeps some maintenance logs for your vehicle. It can also be very useful to get notifications of when your next service due or if the pressures of your tires are a little low.
Weather Alerts – it can at times be difficult to drive in bad weather and being forewarned of what may lie ahead is a great safety feature.
Fleet Management – do you need to monitor and track numerous trucks? There are devices that can help you manage a number of vehicles and help you to ensure that goods are delivered on a timely basis by your drivers. The best trucker GPS should be able to provide you with these functions.
Logs – as a truck driver you'll need to keep an eye on your Hours of Service (HOS) and comply with Electronic Logging Devices (ELD) rules. Certain sat navs can monitor and store this information so that you can display and share them during an inspection.
Budget – it can be tempting to go for the GPS that has all the bells and whistles, however, that may be unnecessary for your needs. It's a good idea to identify the features you and your tuck need and purchase a GPS that provides you with those. This can help stop you from spending too much on your trucker's GPS.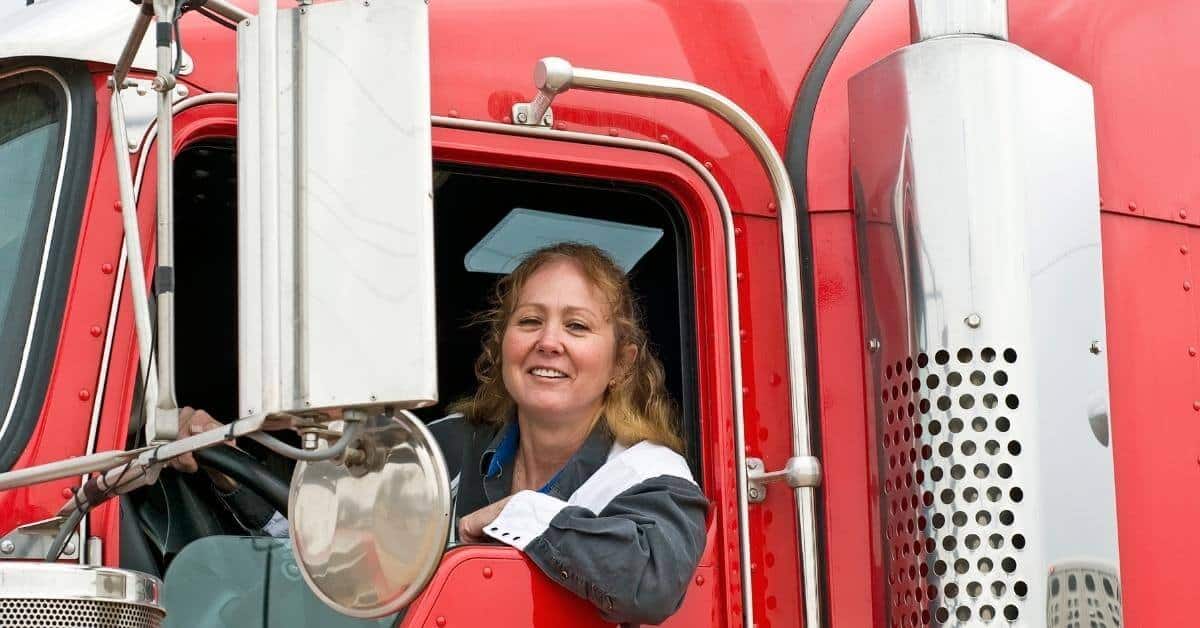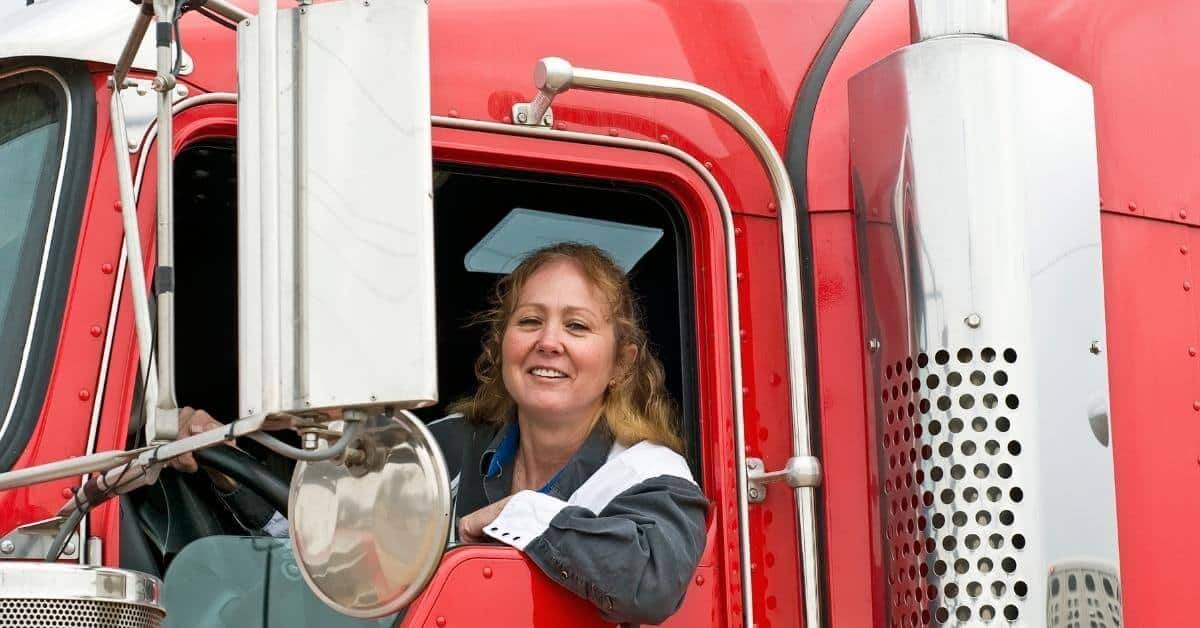 FAQs
What makes a GPS suitable for a lorry?
It should have truck-specific features like large vehicle routing. This enhanced truck routing will ensure you avoid restricted roads, dead-end roads, or even unpaved roads. After all, getting stuck somewhere with a large vehicle and having to turn around costs time and could compromise road safety.
The best trucker GPS should also provide a range of features like information on truck stops, truck-friendly gas stations, vehicle maintenance notifications, and perhaps even fleet management capabilities.
Can I use a trucker GPS in the car?
In short, the answer is yes you can, particularly with the more modern devices like the TomTom Trucker 620. With the TomTom Trucker GPS, all you need is to change the vehicle settings within the menu. The next time you use the device for navigation then it will provide you with automobile directions. It will no longer avoid low bridges etc as a matter of course.
The Garmin dezl 780 can also be used in the car if you change the settings. You won't be able to use the trucking settings until you change the vehicle profile back.
Can I use a trucker GPS on a motorbike?
In theory, I guess you could, however, it really isn't recommended.
You'll need to fasten it to the bike in some way as the cradle that holds the GPS to the truck windshield won't work with a motorcycle. If however, you manage to construct some contraption that will hold it in place you'll have to battle the elements.
A dedicated motorcycle GPS is designed to withstand the elements – wind, rain, and dust. A trucking GPS isn't a waterproof device.
Actually, I'm going to change my answer. You can't use even the best trucker GPS on a bike.
Which sat nav is best for HGV?
Good question and it depends upon your personal preference. I recommend you scroll back up the page and take a look at the comparison table.
If however, you want a recommendation then go for the Garmin dezl 780. It has a larger screen and some added features that the TomTom trucker GPS lacks.
Is Garmin or TomTom a better GPS?
Choosing the best trucker GPS can be difficult. It depends on your requirements and the type of vehicle you are driving.
If you're interested in a car GPS then take a look at our reviews here. If you want a motorcycle GPS then head here and if you're planning a long hike in the great outdoors go here.
What is the newest Garmin trucker GPS?
That's an easier question! It's the Garmin dezl 780.
What is the newest TomTom trucker GPS?
The TomTom Trucker 620 is currently the latest and best TomTom trucker GPS from company.
Does a trucker GPS have specific routes for Hazardous Materials (hazmat)?
Yes, they should be included within the trucker-specific features of the GPS.
Both the Garmin and TomTom devices above will provide you with route calculations that take into account any hazardous loads that you may be carrying.