Have you ever lost your way while driving to a new place in your truck?
If so, then please don't be too hard on yourself. It really isn't that unusual, and it can happen to anyone who is driving in an unfamiliar place. It's something that I too have experienced on more than a couple of occasions! There are no two ways about it, getting lost is a royal pain in the backside.
Last update on 2023-09-26 / Affiliate links / Images from Amazon Product Advertising API
Pros:
Dedicated trucker GPS
Lifetime truck maps & Traffic Alerts
WiFi updates
Fast & responsive GPS
Hazmat mode included
Cons:
Smartphone required for Traffic Alerts
Double-check low bridges as you drive
No carry case included
Worse still, getting lost can make a simple drop off take forever. I guess that's why we should be grateful that we have truck GPS navigation systems available to help us out. Driving a truck with a GPS to guide you makes everything more efficient and most importantly, far less stressful.
A dedicated trucker GPS will help you to reach your destination on time, without losing your way. It provides you with the right direction and gets you to your destination without any fuss.
Sounds like simple stuff, right? An absolute no brainer, you might say!
Well, yes, I guess it is. Particularly if you consider what every trucker and haulage company knows, that time is money. And losing time on the road unnecessarily means that the firm will begin to lose money. Drivers that keep getting lost or continually take longer than required to get to their destination can lose substantial revenues. So in this TomTom Trucker 620 review, we will take a look and see if it's the best solution for a trucker and a worthy competitor to the Garmin Dezl 780 .
Most of the press releases and marketing fluff surrounding the TomTom Trucker 620 portray it as an efficient GPS navigation device. One that is specifically designed for truckers. It's highlighted as a reliable system that could be your ultimate companion on the road – unless of course, you happen to have a dog sitting in the cabin beside you? (then that would undoubtedly be the ultimate companion for the road!) It can also help you avoid significant traffic jams while keeping you on the right route. It will also find suitable shortcuts that will help you reach your destination earlier than planned. Hopefully, with our look at the TomTom Trucker 620 , we will help you decide if you should consider purchasing one.
Why Consider Buying A Dedicated Trucker GPS?
Undoubtedly it's all about size. As a trucker, you are just bigger than nearly everything else on the road. Being bigger is excellent, but it certainly does bring it's own specific set of challenges too! There are many roads out there that just aren't suitable for driving if you have a truck. You probably know the roads that I mean, those that are too narrow. Then there ate those roads that are too steep for someone to climb with a big load. Or perhaps those roads where you have corners that are just far too tight to safely manoeuvre without a 53 point turn! Worst of all possibly might be those low bridges that have you turning around and wasting more time getting around them. Do any or all of these sound familiar?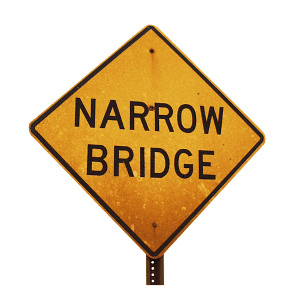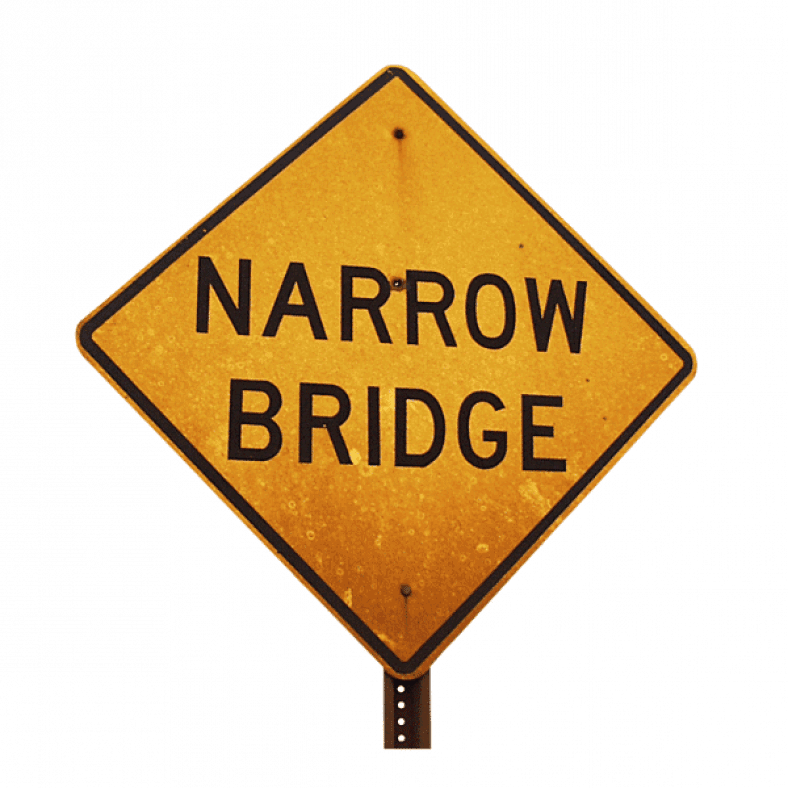 I'm guessing that if you're a trucker, then you will have experienced the frustration of driving on these types of roads. Routes that weren't designed for the size of your vehicle. Using a dedicated truck GPS unit should, therefore, in theory at least make life a lot easier for you.
When using the Trucker 620 for the first time, you will need to input the details of your vehicle's weight, height, width as well as your maximum speed. With this information, the GPS will calculate routes for you that are suitable for larger vehicles. This will provide you with a better driving experience as you will:
Avoid low bridges
Avoid narrow roads
Find larger parking spaces
Locate height free restriction gas stations
Find dedicated truck stops
As I mentioned earlier, a dedicated truck or bus GPS should make your driving far more relaxed and much less stressful.
Points To Consider
Life as a truck driver means that you will have to drive to new places often. It's part of the job. Having a reliable GPS will, therefore, be of paramount importance. There are, however, several items that you should consider before taking the plunge and choosing your GPS unit.
Here is a brief rundown of some of the factors that you should look into.
7 Factors To Consider
GPS screen size: The screen size should be big enough for you to comfortably see the routes while driving. If you have to squint at the screen, then it's too small for you. Bear in mind also that the cabin area of a truck is larger than that of a car. A smaller screen may, therefore, look a little lost in the cabin.
Spoken directions: Several GPS devices can speak their instructions out loud. This type of GPS makes it easier for you to follow your route and, more importantly, means you can keep your eyes on the road. You can also have a bit of fun with this and download different voices. Being told to turn right by an aggrieved Mr. T or perhaps even a sultry Kim Cattrall can make a long journey more enjoyable!
Detailed route information: This is the primary function of any GPS, and it's no different for a trucker. It needs to show you the correct route in a simple and easy-to-follow format. Various devices provide different navigational features, and the maps on a Garmin can look different to the plans on a TomTom. The information may be similar, but the layout is different. Some people prefer Garmin maps while others prefer TomTom. It comes down to personal preference, but, either way, you need to know what's coming up on your route.
Bluetooth communication: The GPS you buy should be Bluetooth enabled. This means that you can connect it with your smartphone to receive your messages and notifications. These will show up on the screen of the GPS. No more fumbling dangerously with your phone in the cab.
System updates: Can the updates be done via Wi-Fi? If so, then there's no need to connect the device to your computer and faff about downloading updates. With Wi-Fi, it'll be done seamlessly over whatever network you're able to communicate with. Will you need to pay for additional maps or for future updates? These are something to consider, as you may end up paying a premium price for some other maps at some stage in the future.
Traffic Alerts: Is there an inbuilt sim card, or do you need to connect your smartphone? Are there any additional costs that you should be aware of? Connecting your smartphone and travelling through different countries can be costly if you use a lot of data.
Price: We believe that you should get good value for your money. Our reviews should inform you and enable you to make the right decision while keeping it within your budget.
The TomTom Trucker 620
The TomTom Trucker 620 is an all-new and improved GPS that is mainly designed for large vehicles like buses, trucks, and vans. It is designed to calculate routes based on the length, height, width, and weight of your vehicle. It can also take into account the type of cargo that you might be carrying – perhaps you have some hazardous materials loaded in the back? Then the TomTom will take this into account when calculating your route. It's important to note that this unit is primarily designed for drivers of large vehicles. You do, however, have the option to turn off the large vehicle routes within the settings. This means that you can then use it in your standard-sized vehicle. However, if you're looking for a GPS that is specifically designed for use in the family station wagon, then check out our earlier review of the TomTom GO 6000.
Display
The Trucker 620 comes with a 6-inch screen that has a resolution of 800 x 480 pixels. This provides for a better viewing experience both in low light conditions and direct sunlight. Having a capacitive screen also means that the device is pretty responsive to the touch – no more banging on an unresponsive screen in frustration as was required with some older devices!
Mount
The active magnetic mount holds the unit firmly on your dashboard or windshield. It's easy to install and remove the GPS from the mount as there is a magnetic section on the arm. This ensures that the GPS locks into place correctly each time.
Maps
The maps you get preloaded onto the device depends upon where you purchase the unit. The North American version ships with USA and Canadian maps, while in Europe you get all thewith the USA European routes. In both cases, you will get free Lifetime Large Vehicle Map Updates. I am still, however, a little unsure as to the exact definition of Lifetime Maps. TomTom describes Lifetime as being the useful life of the device itself or up until the period that they decide to stop supporting and updating the machine. Either way, it seems a little disingenuous to call it a Lifetime service, as they have left some wiggle room for themselves.
Traffic alerts
No one likes to get stuck in traffic jams, especially when you have somewhere important to go or if you're just an impatient and grumpy sod like I am! It's a great feature and a proper time saver if your GPS can alert you about traffic issues up ahead. The TomTom Trucker 620 can help you avoid traffic and reroute your existing journey.
To make use of the traffic alerts, however, you do need to connect your smartphone. This enables the GPS to access the most up to date traffic information in your area. If you don't connect your phone, then you are not going to be able to access the service. As this is the case, it may be worth checking that you have a decent data package from your mobile phone operator. That way you can ensure you don't rack up any potential big roaming bills.
Knowledge of traffic issues in advance can obviously save you time, but it can also be an additional safety feature. If you are out and about driving on secondary or minor roads, then knowing about traffic issues in advance could be a lifesaver. It means that you are pre-warned of problems, and then you can lower your speeds further. The last thing you want to be doing is to brake suddenly because you weren't aware of what was happening around the corner.
It's obviously a given that we should all be driving carefully anyhow. But any additional warnings of what lies ahead is always useful information to have as a driver. It's also pretty nifty to be able to avoid accident points and therefore save yourself some time.
Truck and Bus POIs
If you drive for a living, then you know that you will have to get a certain amount of rest every few hours. Depending upon where you are, it can, at times, be challenging to find truck-specific areas to stop and rest. This GPS will let you know where you can park a larger vehicle, where you can avail of showering facilities, etc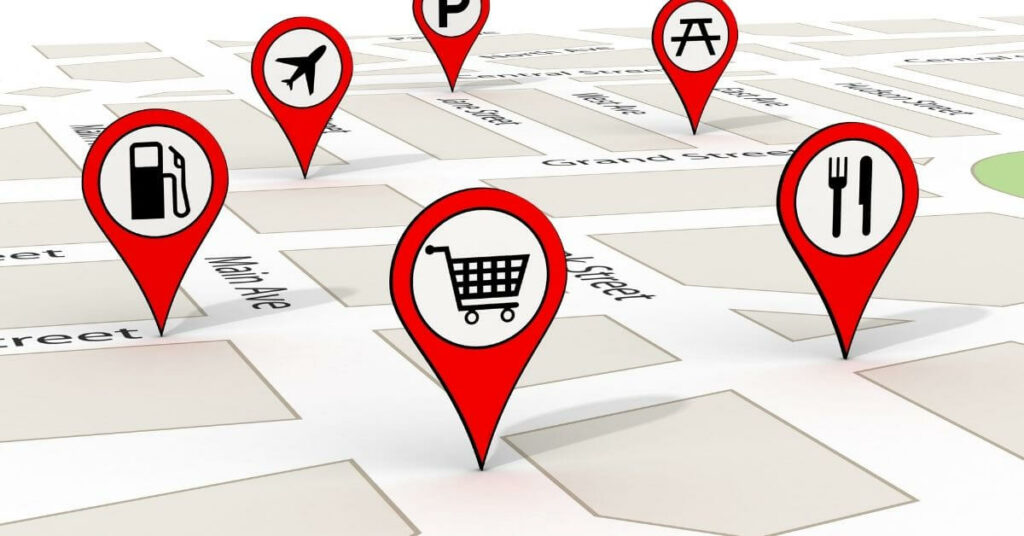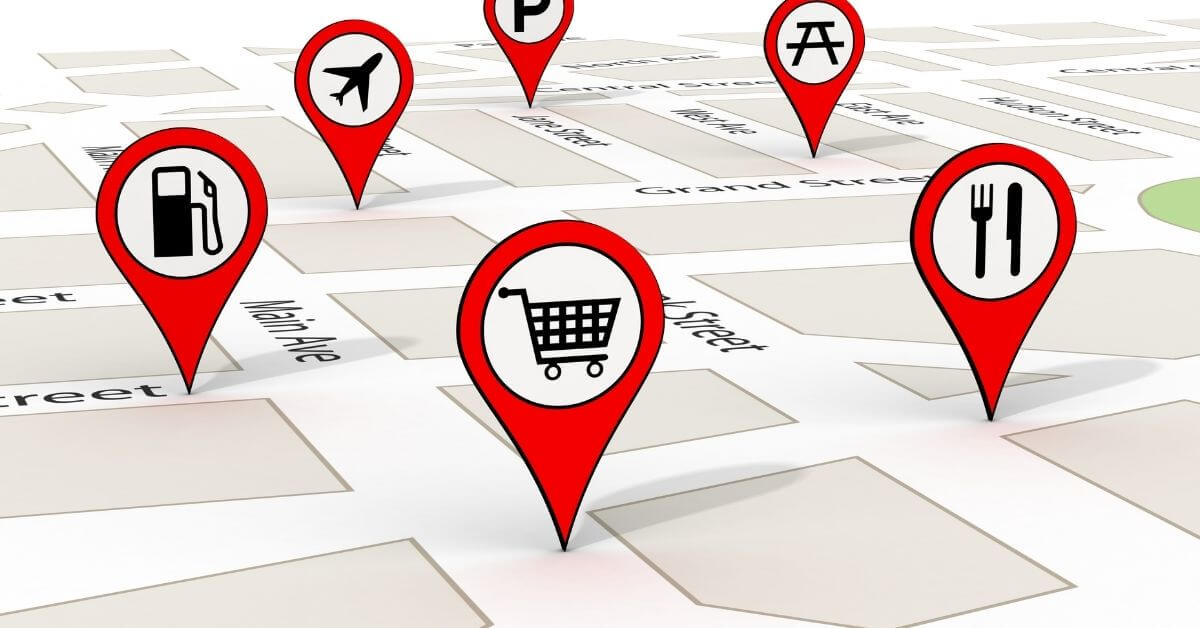 Connectivity
WiFi Updates
You no longer need to connect your GPS with a USB cable to a computer to update your maps and/or software. Thankfully, it can now all be done over any WiFi connection.
Smartphone
TomTom tells us that this GPS unit was designed with the needs of drivers in mind. Indeed, you can't read your messages on your phone while driving, as you would be putting your life at risk. Worse still, you are also putting other people's lives at risk. But you no longer have to do any such things, as the Trucker 620 comes with a built-in smartphone messaging feature that connects via Bluetooth. The GPS can read out your messages, whether it's a text message or WhatsApp, and then the voice control system will read them out to you. It's a pretty useful feature if we're being honest, as it means your eyes can stay firmly on the road ahead, which is where they should be at all times!
Hands-free calls
After smartphone message readout comes the hands-free calling feature. This feature allows you to receive and make calls without taking your hands and eyes off the wheel. As long as you have set everything up correctly, then you will be able to provide verbal phone commands to the GPS – just say "ring the office" or even "ring the boss". While you stay focused on the road, the unit will make the phone call for you. Although I'd be interested to know who you have in your phone that's called the 'boss'? I certainly know who has that name on my phone!
MyDrive
This feature allows you to plan your route anytime and anywhere. It can save a lot of messing about if you can pre-plan your way on your desktop computer in the office or at home. Once you're done with the planning, you can send the planned journey directly to the Trucker 620 using the Wi-Fi connection. You're then left to turn on the engine and start driving.
Assistant Access
The GPS unit also comes with a built-in microphone that allows you to fully access your assistants like Siri and Google Now. All you have to do is activate them and let them handle all your tasks while you continue driving. As a friend of mine said," it's just like having your assistants by your side" as it lessens any potential distractions.
I would probably only use it to answer some random questions that pop into my head on an almost hourly basis. Siri is convenient for providing the answer to questions such as to who won the US Open in 1999? Or who starred as Tom Cruise's sidekick in the movie Top Gun?
Which camp would you be in? The driver who uses those office assistants to keep your day efficient or the one who asks all the random questions?
Conclusion
This TomTom Trucker 620 review highlights the benefits of this excellent GPS system for larger vehicles. If you have to drive for a living, then having this unit will undoubtedly be a useful addition to your truck. It will make your driving more manageable, less stressful, and will allow you to better plan your routes and arrival times.
Check out the latest price by clicking on the button below.
TomTom Trucker 620 6-Inch Gps Navigation Device for Trucks with Wi-Fi Connectivity, Smartphone Services, Real Time Traffic And Maps of North America
Regular updated USA and Canada Maps for large vehicles: Drive on the right roads for your truck with specialized routing for hazardous cargo, vehicle size, weight, and max. speed..Control...
TomTom traffic and services via Bluetooth: Avoid getting stuck in traffic and know your precise arrival times. Drive safer by knowing when to break thanks to jam tail warnings.
Updates via WiFi: Regular USA and Canada map updates and service refreshes are quick and easy with the convenience of your TomTom Trucker GPS's built-in WiFi. No computer needed.
6" touchscreen plus mount: Secured by a specialized click-and-drive mount view instructions clearly on the high brightness and sunlight-readable screen of your TomTom Trucker GPS.
Last update on 2023-09-26 / Affiliate links / Images from Amazon Product Advertising API