GPS Art
I have a question for you. 
What do you think about if I was to say 'art' to you? 
Perhaps like me, you initially think of art as something that is created by an artist sitting in a field with their easel. They have some paint, a set of brushes and over time they produce a painting. This work of art will then live in a gallery or perhaps above the fireplace in your home. 
After writing the last paragraph, I realised what a narrow view of art that is.
Art is a form of expression where it can produce and convey their ideas into something that can be enjoyed or critiqued by others. Art is a complicated concept to define as it can mean various things to different people. 
Did you know that some artists use the global positioning system to produce stunning works of art?
Instead of a pen, or a paintbrush, they are using GPS to trace out their movements.
The idea, in essence, is pretty simple.
GPS Art means you go outside with your handheld GPS and start moving. You could walk, run, cycle, drive or even fly! The GPS records your movement by creating a join the dots type of trail. This trail is a line that details the path you've travelled. When you look at this line on the map, then you can see various shapes. These 'travelling lines' can be things of beauty, or they can, of course, also be a squiggly writhing mess like my very first attempt.
My First Attempt At GPS Art!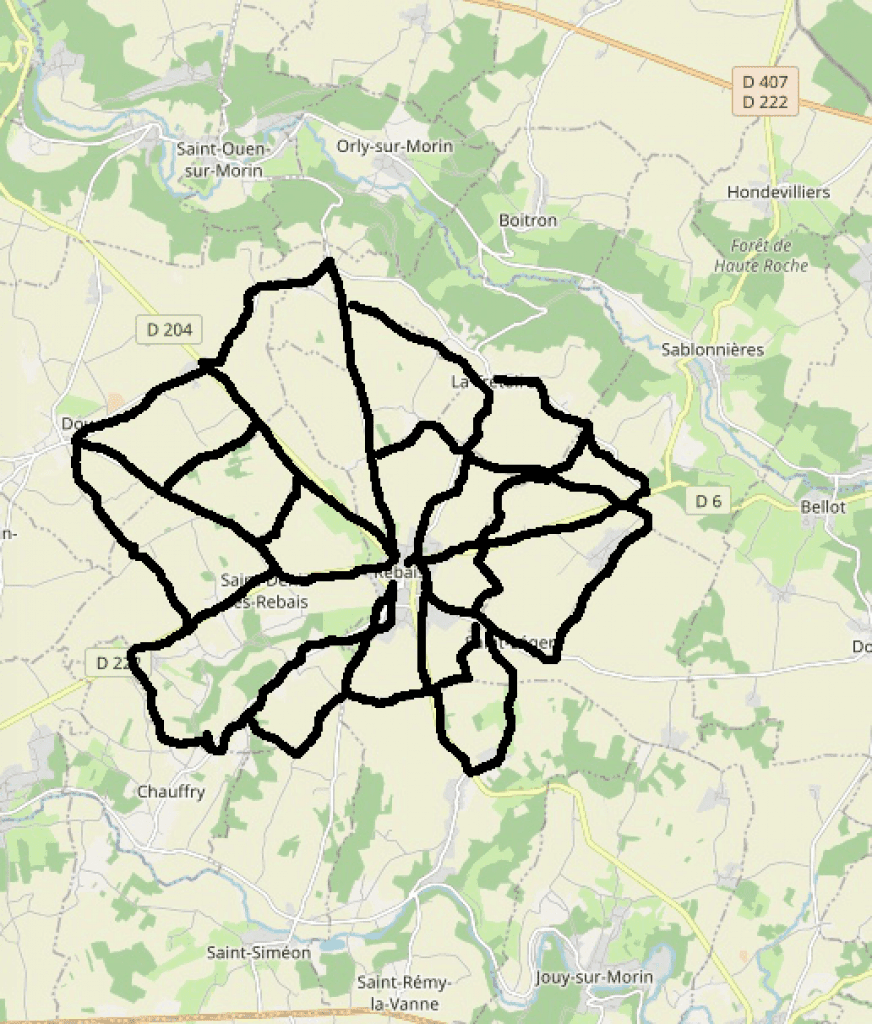 My initial plan was to go out cycling whilst on holiday and to try and design a spider's web. As you can see above I don't believe that my attempt was all that successful.
My children have rather kindly said that it might perhaps be able to pass for some sort of exotic flower!
Either way, I had a great day cycling in the sunshine and managed to get some exercise in before eating lots of cheese and drinking a couple of glasses of red that evening.
The World's Largest Wedding Proposal
One person who most certainly did not create a squiggly mess was the Japanese artist Yassan. He used GPS technology to make the coolest and the largest wedding proposal ever. And that's not just me hyping the achievement as it has been recognized by the Guinness Book of Records as the largest wedding proposal ever.
All I can say is that Yassan must have really loved his fiancee to create such an epic proposal.
Check it out in the video below. 
Using GPS For Art
Today several artists are using GPS as a medium to create visually stunning works of art. The land we live on and more importantly, in this case, travel upon has become their canvas. Just as traditional artists use canvas for their paintings, GPS artists use the world as their canvas.
You could say that it's the biggest canvas of them all.
Seriously, how cool is that?
GPS Art Pioneers
Laura Kurgan pioneered this form of art in the mid-nineties with her artwork based on GPS technology. In some of her previous works, she has used GPS and spatial technology to highlight justice inequalities. You can find out more and check out some of these powerful pieces here. The video on Mapping Justice below is well worth a watch.
Jeremy Wood is another artist who has produced some memorable pieces of work using a GPS. Some of his artwork requires a serious amount of effort – such as walking 238 miles to complete the piece "Traverse Me". For this project, Jeremy drew the University of Warwick campus while walking and using a handheld GPS for 17 days. He has been recording all of his movements over several years using a GPS. It has enabled him to a visual and very personal cartographical history of his life.
How Do you Get Started?
All you really need to get started is a handheld GPS device. You could just head out and see what happens or you could take it a step further and make a plan. You can either use modern technology or go old school and use an actual map.
If you can grab a map of your local area, then take a look at it and plan your route. Make sure that the course you plan depicts what it is you want to draw. 
GPS Drawing Ideas for Kids
Gps drawing can be terrific fun. It's a great excuse to not only get the children outside into the fresh air but also to teach them about orientation, mapping and using a GPS. All pretty good life skills that they can pick up while enjoying themselves. Let's be honest; it's a winning combination.
Benefits of GPS Drawing
Using a GPS to draw and to create works of art means getting outside. It's a great way of getting some exercise in a relaxed and fun setting. Involve your children, and they will get to learn how to use a GPS device to track their location. They will need to learn how to plot coordinates and perhaps even align this with reading a map.
It gets you outside, and it's a form of exercise
Learn how to use a GPS
It allows you to be creative
Most importantly of all, however, it's a fun pastime that should be enjoyed by everyone no matter of age or abilities.
Getting Started with GPS Art
There are very few constraints to what you could potentially create when making your very own GPS drawing. Here are some ideas you might want to consider to get started:
Go out and walk or cycle. You might be surprised by what you create.
Write a message to somebody – just like Yassan's wedding proposal in Japan.
Draw your favourite animal – perhaps a giraffe or your pet dog.
Redraw your journey or maybe follow your movements over some time. Imagine how interesting it will be to look at your movements in a linear format over 3 months.
Make no plans whatsoever. Just let it flow. There is beauty to be found in a squiggle too and who knows what you might end up with!
If you are planning on heading out to try out some GPS art, or you've created the next masterpiece, then please do let us know below. Who knows, perhaps you'll be able to compete with some of the other Strava artists displayed here.
I shall look forward to seeing what GPS Art you've created with your handheld GPS devices.