Table of Contents
Garmin updates their GPS devices maps and software with new features on a frequent basis. Some software updates affect the functionality of the device, while others will enhance your user experience by improving the mapping function. This guide covers how you can update your Garmin in order to ensure that you receive the latest roads information.
When we typed "Garmin how to update" into the search engine plenty of different guides pop up. And in all honesty, the results that came back were mixed and pretty confusing. We couldn't find an easy to follow guide on how to update your Garmin GPS.
Hopefully our easy to follow guide will help you update your Garmin automotive device and make it a simple process.
Why should you update your Garmin?
Keeping your Garmin GPS maps and software fully up to date brings a number of benefits to the driver:
You get Accurate Road and Traffic Information.
Improve Your Estimated Arrival Times
Improved Lane Guidance
Avoid Road Closures and Traffic Redirects
Get Enhanced 3D Landmarks
Follow the Correct Speed Limits
Garmin How To Update Your Automotive GPS Guide For the First Time
Follow these steps in order understand Garmin how to update your GPS guide.
Download and Install Garmin Express on your PC or Mac. 
Plug the Garmin device directly into your computer. If the device asks do you want to connect to your computer, then press press yes or continue
Make sure your Garmin has some charge. If it doesn't because the battery is dead, then you'll need to wait a few minutes until it becomes charged.
Garmin Express should then find your device.
Register your device on the website.
Choose a nickname for your Garmin. This is useful if you have more than one Garmin device on your account.
Choose whether you want to share data with Garmin. This is optional and something that we always decline. Doing so won't affect the performance of the Garmin.
The software will tell you if there's an update available for your device.
Click update and wait for it to finish. This step can take a couple of hours so it might be a good idea to go grab a cup of tea.
Follow the onscreen instructions. Once the software version has been updated you might be prompted to restart your Garmin. 
Reconnect your Garmin and it will update the mapping coverage on your device.
And, that's it! You can now remove the cables from your desktop as you have completed both the map file and the firmware update.
Additional updates in the future will be much simpler and quicker as you won't need to download, install and register your devices on Garmin Express again.
Video Explainer How To Update Garmin on Windows Computer
Video Explainer How To Update Garmin on a MAC
FAQs
What is Garmin Express?
Garmin Express is the platform that allows you to ensure that your portable GPS device is fully up to date. With this platform you can register your device, receive regular updates and ensure both the maps and the software are current.
What are Garmin Software Updates?
The software on your Garmin can be best described as being similar to the operating system on your computer. The software is what allows your Garmin to function correctly and keeping it updated means improved performance. 
A software update can fix a bug or a glitch in the system and so it's always worth making sure that you are fully up to date.
What are Garmin Map Updates?
Updating the maps on your device ensures that you get the latest mapping information for your journeys. This provides the driver with the optimum routing options and will yield more accurate arrival times.
It's important to regularly check that both the software and the maps of your Garmin are up to date. The map updates can also be rather large so it's important to check that you have enough space on your device.
Can I update my Garmin without a computer?
The short answer is, it depends. If your Garmin supports WiFi then you can sync the GPS directly with your computer over a WiFi connection.
The older Garmin automobile units (such as the Garmin nuvi) will still require a cabled connection in order to carry out the update process.
Can I Set Up Automatic Software Updates for my Garmin?
Using Garmin Connect it's possible to receive notifications about future map updates. However, we use this on our fitness wearables as it helps to sync devices.
Troubleshooting Garmin Updates
Issue: Garmin not 'recognized' by your computer
There are a number of reasons as to why your computer does not recognize your Garmin when it's plugged in by USB. As with most technological issues it's useful to follow a process of elimination to find the issue.
Try working your way through these following steps to identify the problem:
Check you have a secure connection with your computer and Garmin device.
Plug the USB cable into a different USB port on your computer.
Try a different USB data cable.Some cables only transfer power to your device and won't transfer data.
Are you using a USB hub? If so, the data may not be able to transfer correctly. Plug the cable directly into your computer.
Disconnect your device and restart your computer. Once done your computer is back on, then you can plug in your device once again.
Are you using a work or your office computer? Garmin do recommend that you use your home computer to carry out updates on your Garmin. This is because your office network may not allow external devices to connect to the system.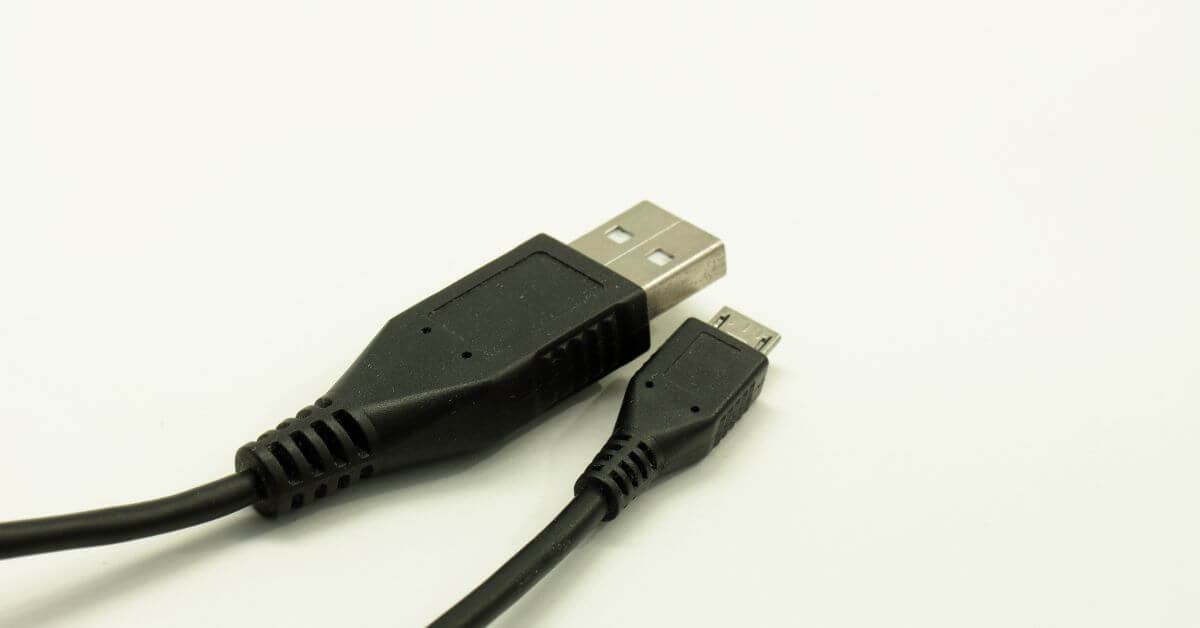 Issue: Garmin Express Unable to Complete Download of Files
Have you connected your device to your computer and Garmin Express is misbehaving? Perhaps the progress bar of your downloads appears to be 'stuck' and nothing appears to be happening?
If this is the case, then there are a few steps that you could take to identify and rectify the problem.
Man sure your computer is connected to the internet.
If you're using a WiFi internet connection, then ensure that you have a strong enough signal to download the updates.
Use your home computer rather than your office workstation.
Check that the time and date on your computer are set correctly.
Turn off your VPN if you are using one.
If all these steps fail, then you should go for the nuclear option and delete Garmin Express from your computer. It's important that you do a full uninstall of the software before resetting your computer (turn it off for a few minutes).
The next step is to reinstall Garmin Express, log in and then connect your GPS device by USB cable. Hopefully, this will enable you to compete the downloads and update your device.
---
Below is Our Previous Article on Updating Your Garmin Automotive GPS
This was a previous post that was updated on the 1st April 2020
 You have a brand new Garmin sat nav your delighted with it? Great however, have you checked to see if the maps on your device are up to date? There's not much point in having sat nav maps that are out of date. Here I'm going to look at how you can easily update your Garmin maps.

One Way System – My Confusion
Ok, so roads don't usually change the layout that much over the years, but sometimes you can find yourself in a bit of a pickle. Around our way, a number of the local roads have become part of a one-way system. It's a system that works well if you know your way around it correctly. 
Unfortunately, if you don't then there's every possibility that you'll spend an extra 10 minutes circling around the loop once again. Not quite the end of the world, but if it's you driving around the block a couple more times than is necessary it's very very frustrating!
The roads around where we live changed to this one-way system earlier this year. In fairness, we had received a number of informational leaflets about the forthcoming change and did feel that we were well prepared. Well, what I mean is that I glanced at them thoroughly before throwing them into the recycling bin.
GPS Reliance
Previously I hadn't given much thought into how much I relied upon my little sat nav. In fact, my reliance on these little devices probably goes far beyond what is normal. Without that little speaking box in my life, I'd be properly lost. I mean, she's the only one that doesn't get annoyed with me when I take the wrong turn. In fact, all she does is quietly and calmly reroute my journey without much fuss. There aren't many people I can say that about! What I did find remarkable though was that I am usually completely 'lost' without one. 
I still totally rely on the straightforward navigational advice even on those everyday commuting journeys. Initially, the main reason was because I didn't know the route, then it was because of the traffic updates. These are fantastic at helping me to avoid those rush hour traffic jams. Today the sat nav is an intrinsic part of any car journey that I take – she is the voice of sanity in what can be a very chaotic cabin at times. There's only so many times that you can listen to the soundtrack of 'Frozen' in the car!
Confusion Reigns
Going back to the one-way system and without digressing too much, the rerouting of the roads played havoc with the sat nav. It kept telling me to turn right where now there was a big red sign that read 'No Entry'. As it happened I had to travel a good bit further up ahead before I was able to turn right. I then had to track back on myself and eventually turn left in order to have turned right (as I had initially wanted to do!) – confused? 
Well, I was confused. Rightly perplexed. And the sat nav didn't have a clue either. What should have been an easy and straightforward escape from our little urban area had become complicated. To make matters worse the sat nav was of no use whatsoever with the new road layouts. Just like me, my trusty device just didn't know where to turn!
Therefore, in order to prevent this from happening it's important to update and check your Garmin maps regularly. Plug your device into the computer and take a look at what updates are available. You may decide not to do any updates but, at least you'll be aware of what's available.
Most manufacturers release new map updates a few times each year. Depending on the device that you own these may well be free to registered users. If they're not free then it may well be worth purchasing an update every so often to ensure that your map details are correct. As a bare minimum with a sat nav purchase you typically get at least one free map update within 30 days of purchase.
How To Update Garmin Maps
In days gone past updating your sat-nav devices was a right pain. You'd have to order a CD and then wait for it to arrive by mail. The technology was still in its infancy and therefore, it was still rather a tad bit exciting to receive the new update in the post. Alas, all that nostalgia has now long since disappeared to be replaced by a cold practicality.
Today, the process is much easier as the map updates are only a click and a download away. The process is typically managed through the manufacturers own propriety software. This is custom-designed to ensure that your little device is kept happy. 
What they don't tell you though is that the whole process can sometimes seem to last as long as the CD in the mail took to arrive. For some reason, a number of Gps map updates are notoriously slow to transfer onto your sat nav. I'm not too sure why this is, as the file sizes themselves are fairly small in comparison. Perhaps I shall investigate further in a future post, but for now, it suffices to say that it can be more than a little annoying having to wait so long. Take a look at the problems I encountered on the TomTom Go 500.
Step By Step Guide
Software Download
Download the Garmin Express Application here
Install the Application
Connect your Garmin device to your computer – using the USB cable
Follow the onscreen instructions
The Garmin Express Application should detect which maps you have installed. It will also provide you with details of which updates are available for your device. 
The newer maps released by Garmin tend to have more information and additional Points of Interest within the file. This will mean that they require some further storage space on your device. If you do not have enough space on the device then, unfortunately you may need to purchase an additional memory card. This will provide enough space for the full updated maps to sit on the device.  
It still baffles me why the manufacturers don't provide enough space on their devices initially. This is particularly annoying when the price of storage has dropped substantially in recent years.
Hopefully you won't have to sit around waiting of too long for the updates to complete!
The above Amazon link is for an SD card compatible with the following devices:

Compatible with the following DriveLuxe models: 51, 51LMT-D, 51LMT-S / 50, 50LM, 50LMT, 50LMT-D, 50LMTHD

Compatible with the following Drive models: 61, 61LM, 61LMT-S / 60LM, 60LMT / 51, 51LM, 51LMT-S / 50, 50LM, 50LMT / 40, 40LM, 40LMT

Compatible with the following DriveSmart Series models: 70, 70LM, 70LMT, 70LMT-D / 61, 61LMT-D, 61LMT-S / 60, 60LM, 60LMT, 60LMT-D, 60LMTHD / 51, 51LMT-D, 51LMT-S / 50, 50LMTHD, 50LM, 50LMT, 50LMT-D
If you have any problems with updating your maps then please do let me know. It's always useful to let other readers know of any potential difficulties. I can then amend this guide (once again!) in order to reflect these problems so that they can avoid them in the future.