Are you on the fence about geocaching? Perhaps you've been considering whether you should go out there and begin looking for caches? Well, anyone that reads this blog will know that we're big fans of geocaching. However, did you also know that geocaching can be pretty good for your overall health and wellbeing? Shall we take a closer look at some of the surprising benefits of geocaching.
What exactly is geocaching?
Before we get started it might be useful to explain briefly what geocaching is and what it involves. Geocaching is probably best described as a digital treasure hunt. It's an extremely popular activity that is played by thousands of people around the globe. And best of all, perhaps, it's an activity that can be played by everybody no matter their age or abilities.
Geocaching involves using a GPS device to go to a specific location where the treasure (also known as a cache) may be found. You may need to solve a clue in order to find the cache, or at the very least spend some time searching at the location.
The cache will be a container with a logbook and might be hidden in a tree trunk, on a signpost or even within a fake rock! The hiding of the location is open to the imagination of the person hiding the cache. 
---
Geocaching in a Nutshell
So, what do we know so far about geocaching?:
It's an outdoor treasure hunt
It's a game that's played all over the world
Thousands of people participate
You need a GPS-enabled device to play
It'll get your brain working and your body moving
And most importantly of all, it's great fun!
---
Some Surprising Benefits of Geocaching
1. It Gets You Active
It's probably pretty obvious that getting outside and moving is good for your health ( and for increasing your daily steps!). There have been umpteen studies that have looked at and promoted the benefits of exercise to our health. 
Geocaching has been shown to improve physical fitness, increase strength, endurance, and balance. In fact, it may even help with weight loss! Crikey, I don't mean to make it sound like the silver bullet for your health, (which it clearly isn't!), however, going out and finding some caches can be an excellent way to get yourself active, keep fit and look after your physical health.
2. Everyone Can Play
And perhaps best of all, it's an activity that is suitable for people of all ages and physical abilities. It doesn't matter if your 7 years of age or 73 years of age – you can most definitely participate and have fun geocaching.
It can be great for grandparents and their grandchildren to get out together and have some fun. The kids are away from their digital screens (although they'll need them to find the cache locations) and the grandparents get to bond with them. It's a win-win for everybody!
3. Nature And Fresh Air
If you live in a city or suburb, chances are you spend most of your time indoors. Going out into nature is one of the best ways to get away from the stresses of everyday life. The fresh air, sunshine, and green space can help provide us with a sense of calm and relaxation. 
Mind is a UK charity that assists and empowers people that struggle with mental health issues. They encourage people to get outside more to enjoy the many benefits that nature can provide. They have found that enjoying nature can reduce stress, improve your mood and help you feel more relaxed
The game of geocaching is an outdoor activity. Caches are often placed in areas that are not too far from civilisation, so they're usually pretty easy to reach. In other words, you don't need to carry out too much planning if you're going geocaching. It's very likely that there are a few geocaches on your doorstep waiting to be found – just go find them!
4. A Sense of Adventure
I'm sure many of us would agree that adventure is something that we all crave. If you want to feel adventurous then geocaching could well be the perfect thing for you.
There's nothing quite like venturing off into the unknown and discovering new places and things. When you're looking for a cache, there's always the chance that you'll discover something new. Maybe you'll spot a rare bird species or stumble across a beautiful wall mural.
It's also quite possible that you'll come across something else entirely unexpected. For example, maybe you'll find a cache that contains a cool keyring or a small book or poems! Ok, perhaps a book of poems won't impress your teenage children, but, hopefully, you get the idea that there could be some cool items waiting to be found within the cache containers.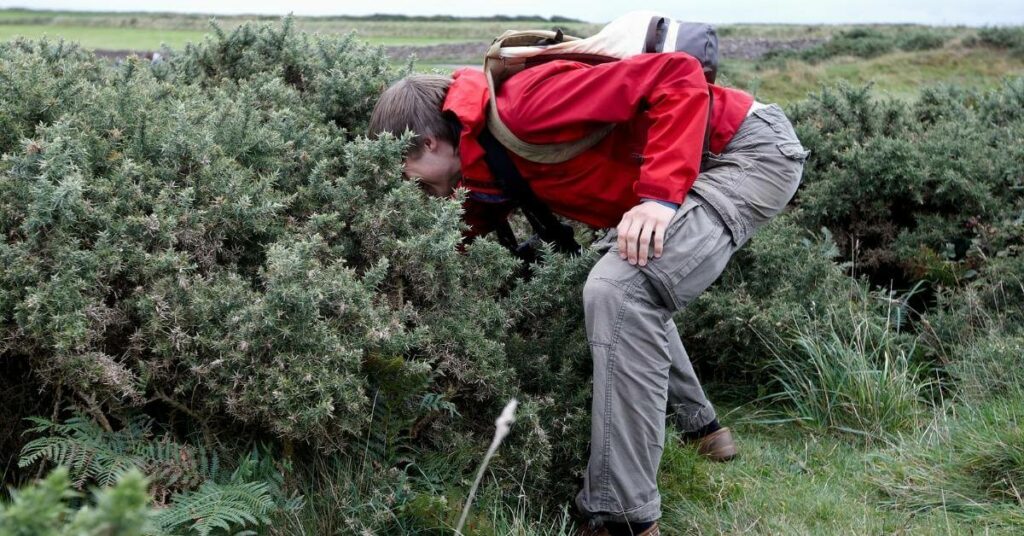 5. It's A Social Thing
Geocaching can also be a very social activity on a day-to-day basis. Thousands of people head out searching for caches with their families and friends. It's a fun activity that can be done by everybody – no matter your age or physical abilities.
Did you also know that the world of geocaching is one huge community, and you can find thousands of other enthusiasts online. There are plenty of other geocachers who just love to share their adventures online in various forums. You could also meet up with like-minded people at some organized meetups that happen all over the world.
6. Brain Power
Did you know that there are also some educational benefits to geocaching? In order to find some caches you may need to use some of the old grey matter to solve a puzzle. This may involve solving a maths question or a game of words to be provided with a final set of coordinates that will help you find the cache.
Researchers have identified that an active brain may help in the fight against dementia. The American Psychological Association has looked at the potential for cognitive training as it can have an impact on memory and thinking skills. The results suggest that it's important to keep learning throughout life and to keep challenging your brain as this will help maintain brain function as we get older.
7. It's Great Fun
This for us is the biggie and one of the main benefits of geocaching.
Geocaching is just plain fun!
I mean, it can be hard work at times finding those little treasures, but once you've got them, they're great fun to open and explore. You'll get a huge sense of achievement when you do find them!
It can be great fun to find a number of different caches in the same day. Heck, once you've found a few you might even find yourself getting addicted to this hobby. And if you ever find yourself planning your next vacation while searching the area for potential geocaches, then you'll know that geocaching has taken over your life!
As a family, we've found that geocaching can be a really fun day out with the kids. It's a game that has a tendency to get everyone excited and it creates some healthy competition between us all. It's become a bit of a race to see who can find the cache first – the parents or the kids!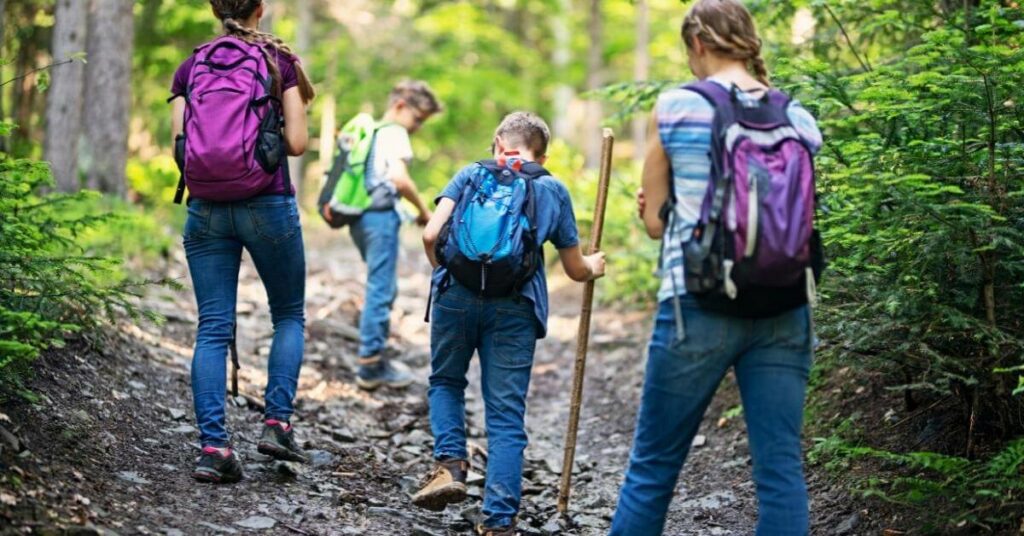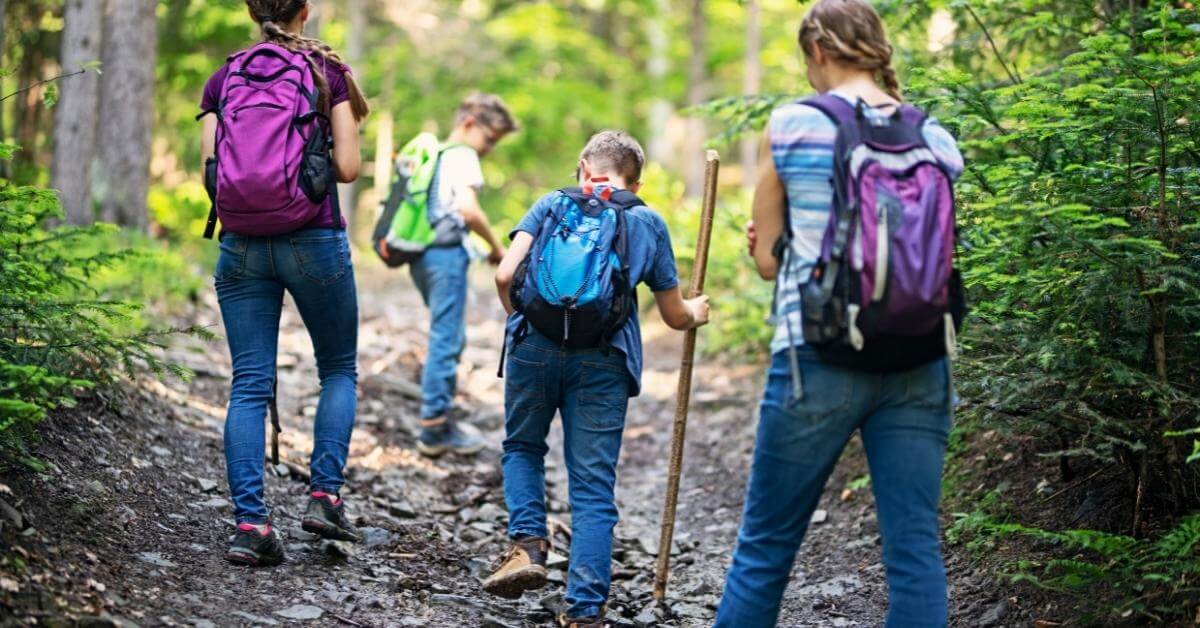 Getting Started With Geocaching
Hopefully, this article has shown you some of the (perhaps) surprising benefits of geocaching! If geocaching sounds like something that interests you, then, thankfully, it's super easy to get started.
All you need do is download a suitable geocaching app (our favourite is still the official one!) onto your smartphone and head outside to begin searching.
Finding geocaches can become addictive and once you've started it can be difficult to stop! If you're certain that you're going to continue with your geocaching adventures then you can invest in one of these dedicated handheld GPS for hiking. Any of these excellent devices will provide you with a better geocaching experience thanks largely to their improved accuracy.
Hopefully, this article has given you plenty of reasons to get out there and to get started with your geocaching adventures.