Whether you're an experienced geocaching enthusiast or just starting out, it's a good idea to take the time to assemble your own geocaching backpack. It might not seem like much, but having the right equipment can make all the difference when you're hunting for caches in unfamiliar territory.
You'll need some items that will help you to detect those elusive cache containers. It's also recommended to have some things with you in case of changing conditions or worse still to help if you happen to have an accident.
The items you might need to bring with you will depend on the conditions and your destination. If it's a walk in the park, then things like some spare clothes, a basic first aid kit, and perhaps an extra pair of shoes should be sufficient. After all, geocaching is a hobby that does at times involve getting your feet muddy and wet!
In more remote areas or where there are likely to be different weather conditions than forecasted, it would also be prudent to take along a change of clothing and other emergency supplies.
So, without any further ado, let's take a look at what we'd recommend that you bring with you on your geocaching adventures.
My Geocaching Backpack
1.GPS
An essential item for any geocacher is their trusty GPS. You need to have one of these to be able to locate the geocaches. You could download the geocaching app and just use your smartphone, or you could invest in a dedicated handheld GPS.
2.Batteries
It's a good idea to always charge your electronic devices before leaving home. That way, you should have enough juice to keep you going for the day. However, some devices seem to lose their power quicker than others, and therefore, it's a good idea to carry some additional batteries.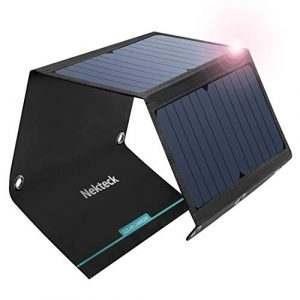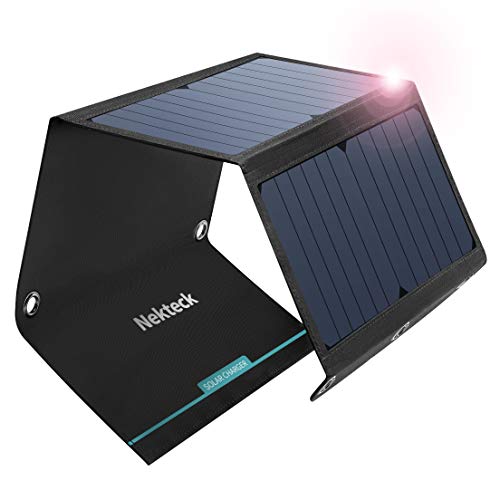 Another excellent option for some people might be a solar-powered charger such as this one. These don't take up a lot of room in your bag as the panels are foldable and lightweight. The panels can be opened and attached to the back of your bag as you walk. This way, you'll be able to forget about the panels and use them to charge up your devices later in the day.
3.Pen
This is 100% has to be in your bag. Carrying a pen with you is an absolute must for any self-respecting geocacher. You'll need a pen to sign the logbooks of any caches you may find. In fact, you could go mad altogether and bring a second pen. After all, your first pen may not work correctly! 
4.Notebook
It can be super useful to write down numbers if you need to work out a new set of coordinates. I always carry a small notebook to help with solving clues. I used to stuff a few sheets of blank paper into my bag and head out the door. However, I found that there was nothing to lean on other than my knee. The pen kept going through the paper, and therefore, I now recommend using a notebook with a spine. This is the one I have been using recently.

5.Logbooks
I usually print out some additional logbooks and just leave them in my bag. From time to time, you can come across a cache where the log has been damaged. Water is the usual culprit, and it can destroy a logbook. 
The maintenance of a cache is the owner's responsibility, however, it's an easy thing to replace, and it's a nice thing to do. If you geocache, you are part of a community, and we should look out for one another. It's a good idea to send a message to the cache owner, thanking them for the cache and letting them know that you've replaced the log.
6.Flashlight
Having a torch with you makes it a whole lot easier to shine a light on various hiding places. Perhaps you need to look inside a pole or the bark of a tree for a hidden cache? Well, having a flashlight means that you can see right inside and potentially not have to put your hand inside somewhere dark and scary;)
7.Water Bottle
Bring plenty of water with you. Get yourself a BPA free and leak-proof bottle that comes with a reusable filter. It also comes with a handy carabiner clip that you can use to attach the bottle to your backpack. After all, you don't always know how far or how long it will be until your next refreshment stop.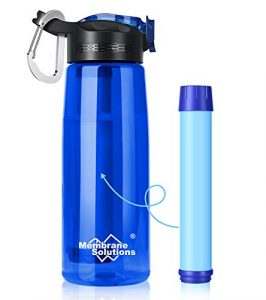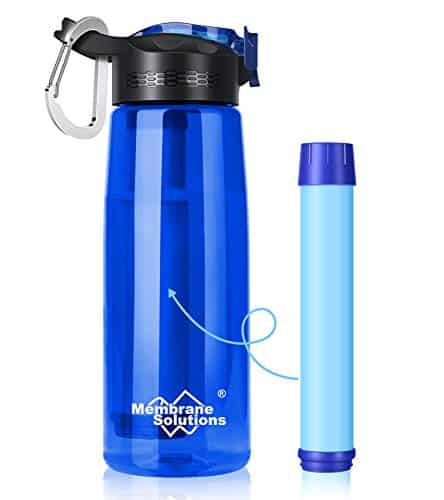 8.Snacks
If I am heading out on my own, then I'm very likely to have a couple of energy bars and a bag of nuts as my snacks. As these are non-perishable, it means I can leave them in my bag in the boot of my car until they are needed. If, however, my daughters are accompanying me, then I will bring additional food. Bananas and sandwiches appear to be the foods of choice on our last few trips. Kids can, after all, grumble rather persistently if they get hungry! For your own sanity, do yourself a favor and have those snacks on hand!
9.Gloves
I always carry a few pairs of latex-free medical gloves. These are similar to the ones that your dentist might use when prying open your mouth for your annual examination! Why bring these gloves? Well, you simply don't know where you might have to put your hands when searching for that cache.
10.Rain Jacket
We've all experienced the day where we head out in our shorts and t-shirts, and lo and behold, it starts to rain. Not just any type of rain, oh no, that would be too easy. You know that type of rain that can only be described as torrential. 
Look after yourselves, stay dry and bring a fold-up raincoat or poncho in your backpack.
11.First Aid Kit
I have a small first aid kit that includes a number of the most commonly required items. My gear comprises plasters, gauze, bandages, slings, ibuprofen, and some electrolyte tablets. I also have one of those foil emergency blankets that fold up into a tiny square.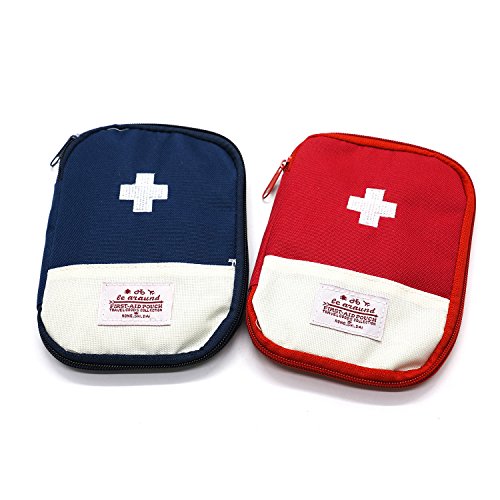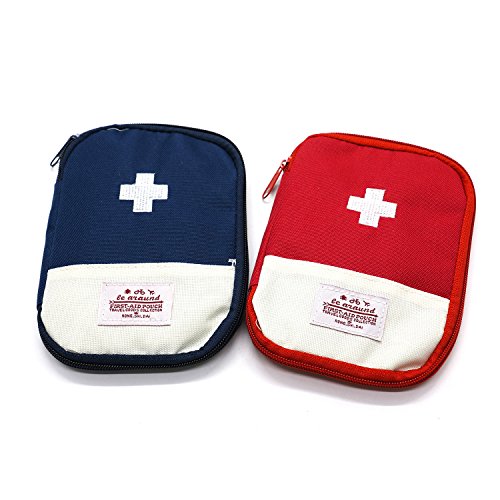 Most of this is probably a bit of overkill, but honestly, I'm approaching it like a Boy Scout. It's better to be safe than sorry.
12.Suncream & Bug Spray
This is self-explanatory. Burning the back of your neck when you are out walking and exploring for the day is pretty unnecessary as well as potentially very painful. Protect yourselves with a small bottle of suncream.
It's the same idea with the insect repellant. Minimize the potential for those pesky bites by applying a DEET based lotion. I'm currently using this one.
13.Trinkets
Small trinkets aren't obligatory in any way. They do, however, provide some fun, especially if the kids are accompanying you. The rules of the game are that if you take something from a cache, then you must replace it with something. This enables somebody else to find some treasure too. It can be useful to have a few swag items with you. It's also an excellent opportunity for the kids to clear out their rooms of small things like little animal figurines etc.
Final Thoughts
There is no right or wrong answer as to what you should bring with you in your geocaching backpack. The above items are what I have in my geocaching backpack. This bag is always kept in the trunk of my car. This means that if I get the opportunity, I am always ready to geocache no matter where I might be.
Is there anything else that you guys keep in your geocaching bag that doesn't appear on my list? Feel free to change the contents inorder to suit your own requirements.
In the meantime, stay safe and happy geocaching gang!