TomTom have recently launched a new product line. The TomTom new Smart range of GPS devices comes with three different models. They have been designed to provide an answer to the ever increasing number of average speed zones being introduced.
There will be three different screen sizes available. The TomTom Smart 42 will have a 4.3inch screen, the TomTom 52 will have a 5inch screen whilst finally the TomTom Smart 62 will have a large 6inch screen.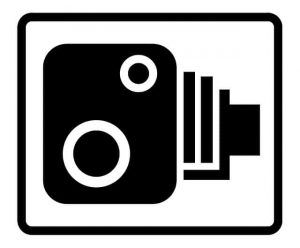 Each one of the devices on offer will come with Lifetime Maps Free. This means that your device will always have the most up to date maps available when calculating your journeys.
Average Speed Zones
The most attractive feature of these devices however is the average speed camera checking. Throughout the UK there has been a large number of average speed zones introduced over the past few years. TomTom have calculated that there are now 325 Average Speed Zones throughout the UK. That's an increase of almost 200 additional zones over the past couple of years.
These new GPS devices will be able to track your speed as you travel through the average speed zone. This means that you will be able to adjust your speed accordingly before exiting the zone. In theory therefore, you will no longer be caught speeding when going through the 'average speed zone'.
Different Mounting System 
They will have a different mounting system to the other TomTom devices. For the first time they will have an easily reversible mount. This will allow the sat nav to be attached to either the window or the dashboard.
Main Features – TomTom Smart 42/52 & 62
[wpsm_list type="arrow"]
Budget Pricing
Average Speed Camera Check
3 Different Screen Sizes
Free Lifetime Maps
Free Software Updates
Reversible Mounting System
[/wpsm_list]
The average speed camera checking may well turn out to be the unique selling point for TomTom. It may just be that they have hit the nail on the head with this one. I guess we'll have to wait and see as only time will tell.